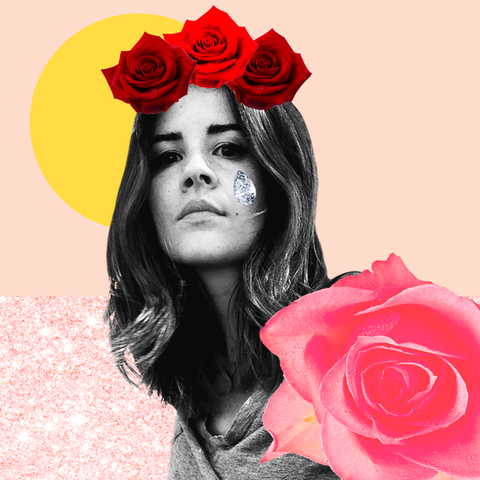 Hey hi hey! What is up party people!?
I wrote a thing for Cosmo, I'm so excited it's finally live & I can share it with you. They made this outrageously amazing artwork for me to accompany it. Could you just cry? I could. (As my brother pointed out,
diamond tears
, oh so good.)
I'm so super proud to be part of Cosmo's all-periods all-the-time celebration of all of us and all our red women. Check it
HERE.
(As always, the bios are the hardest parts to write. But I like how this one landed.)
Xs & Os, ya hotties.