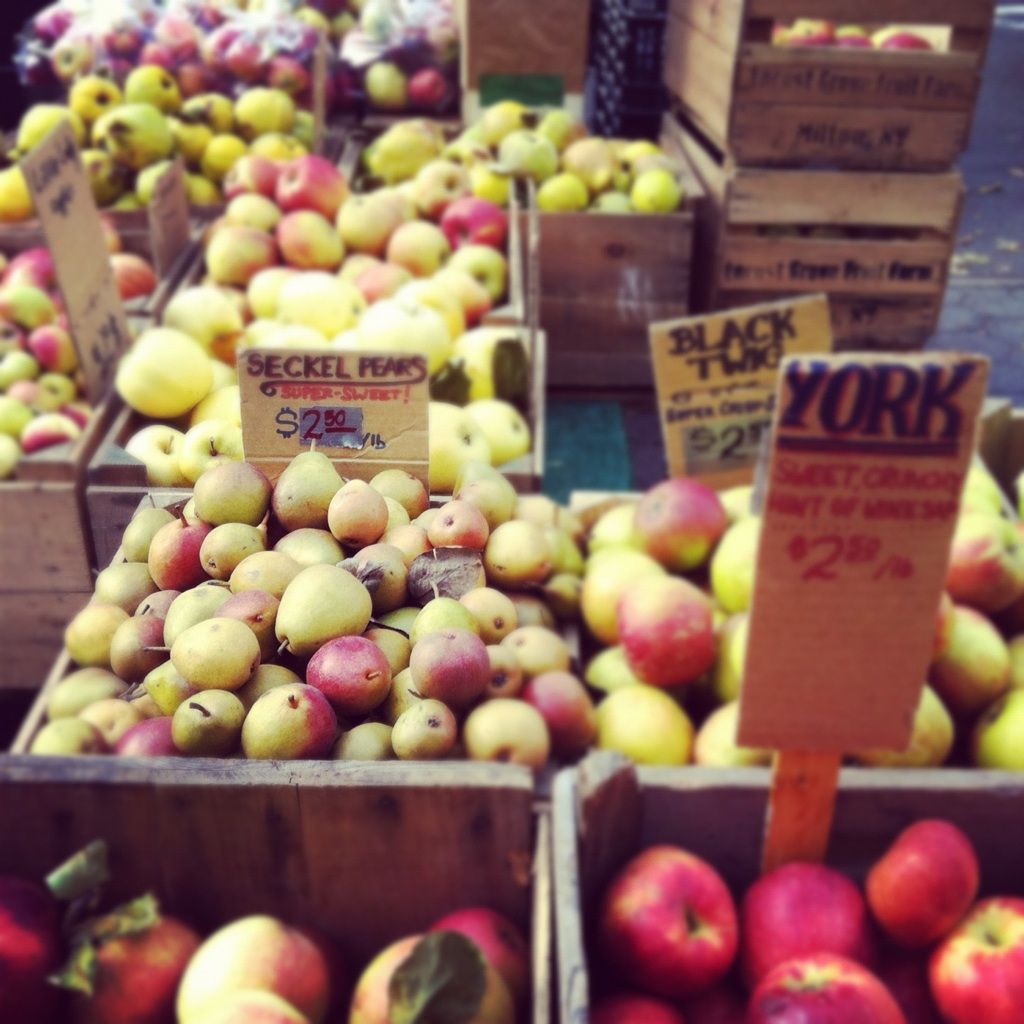 new york in the fall always reminds me of when harry met sally. it's very tweedy.
sometimes i wonder.... so much of what i see reminds me of something i saw in a meg ryan movie once, when shouldn't it be the other way around?
this weekend, we said our goodbyes to fall. christmas always likes to come along and sort of hack fall off at the knees, doesn't it? i'm really ready for it, don't get me wrong, i just don't think that fall is ready for it. but here we are, jack frost and all that, even while the leaves are still quite golden and lovely. this year we felt a proper send off was in order. you know, a kiss to fall before she heads off.
sooooooooo.
we made one last trip to the farmers market for apple cider, one last walk around town without coats on, and one last leaf-strewn blissful ride on the swing set. here is to fall!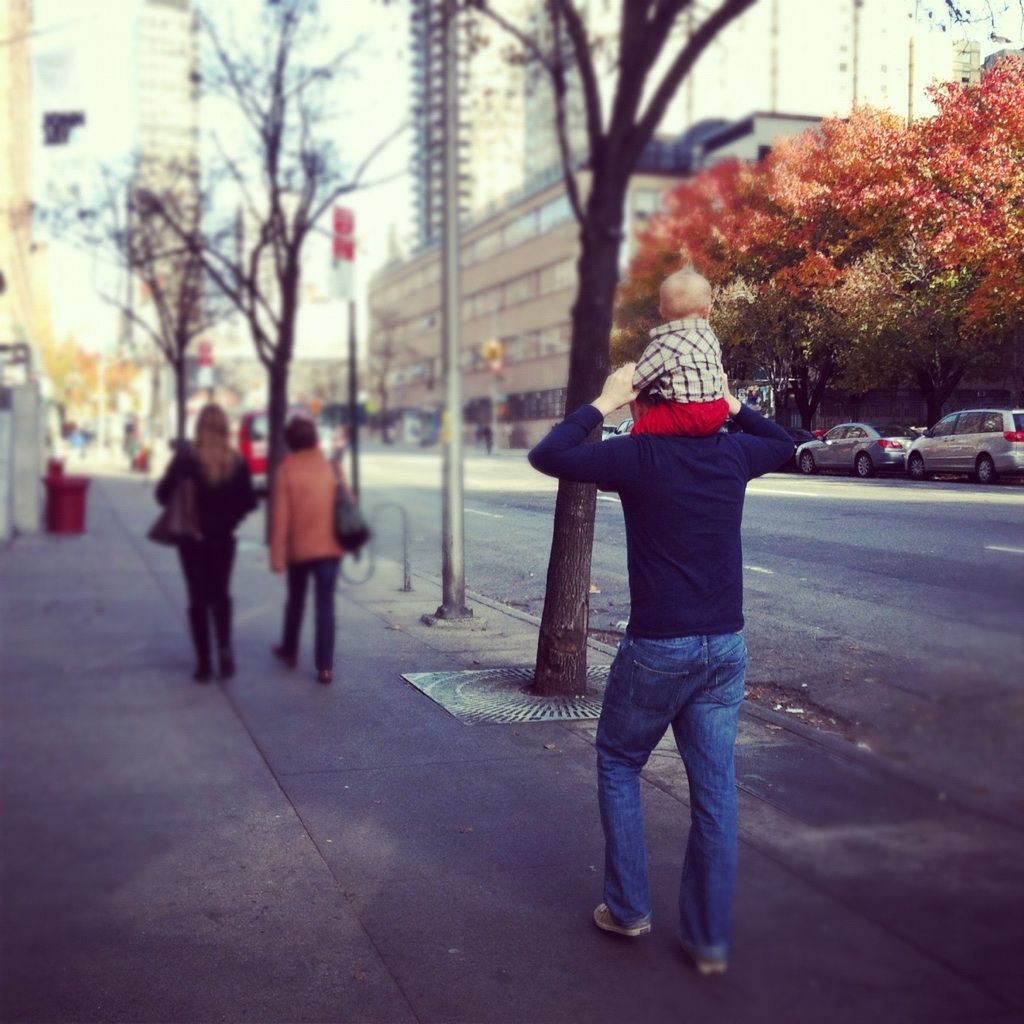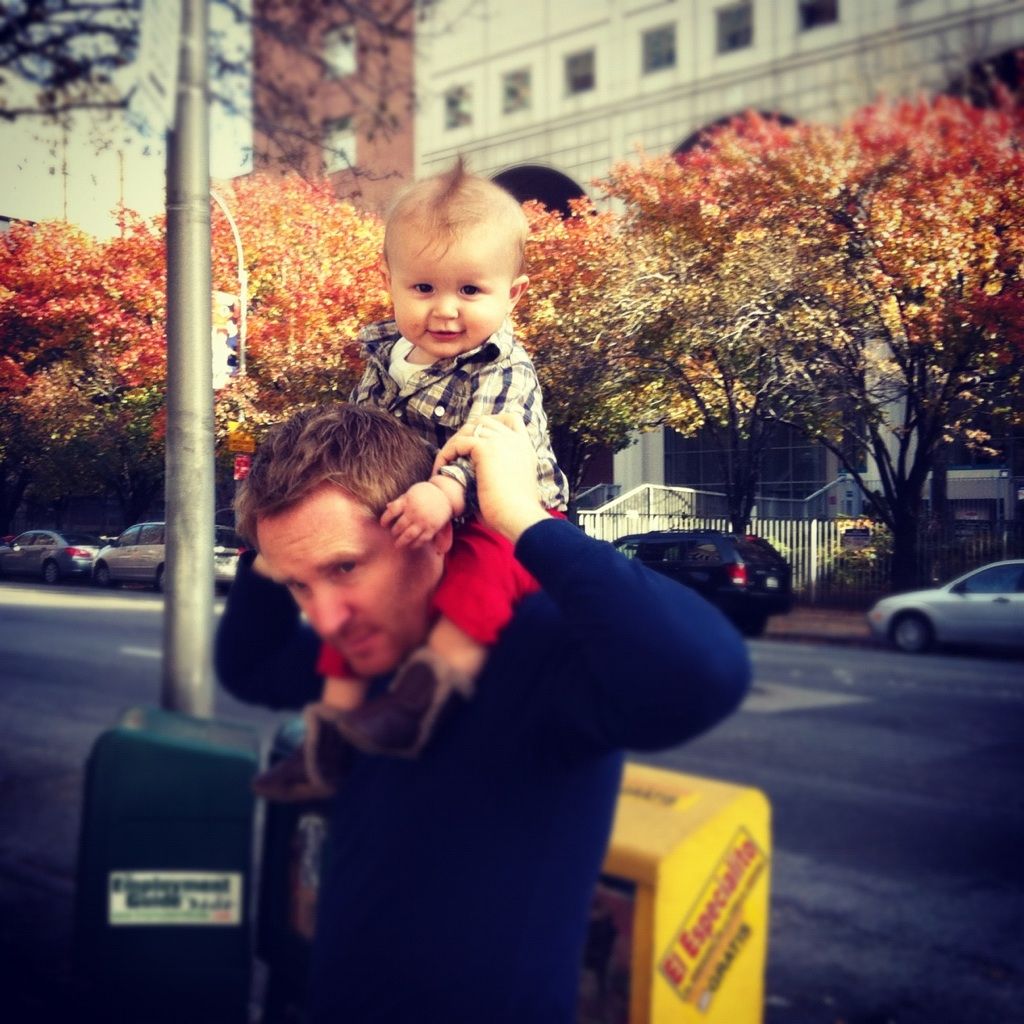 fall, we love you.
you're welcome to stick around with your 60 degree temps as long as you wish.
but we'll be pretty much ignoring you from here on out.
we do have christmas stockings to hang you know!
kisses,
us holbrooks.