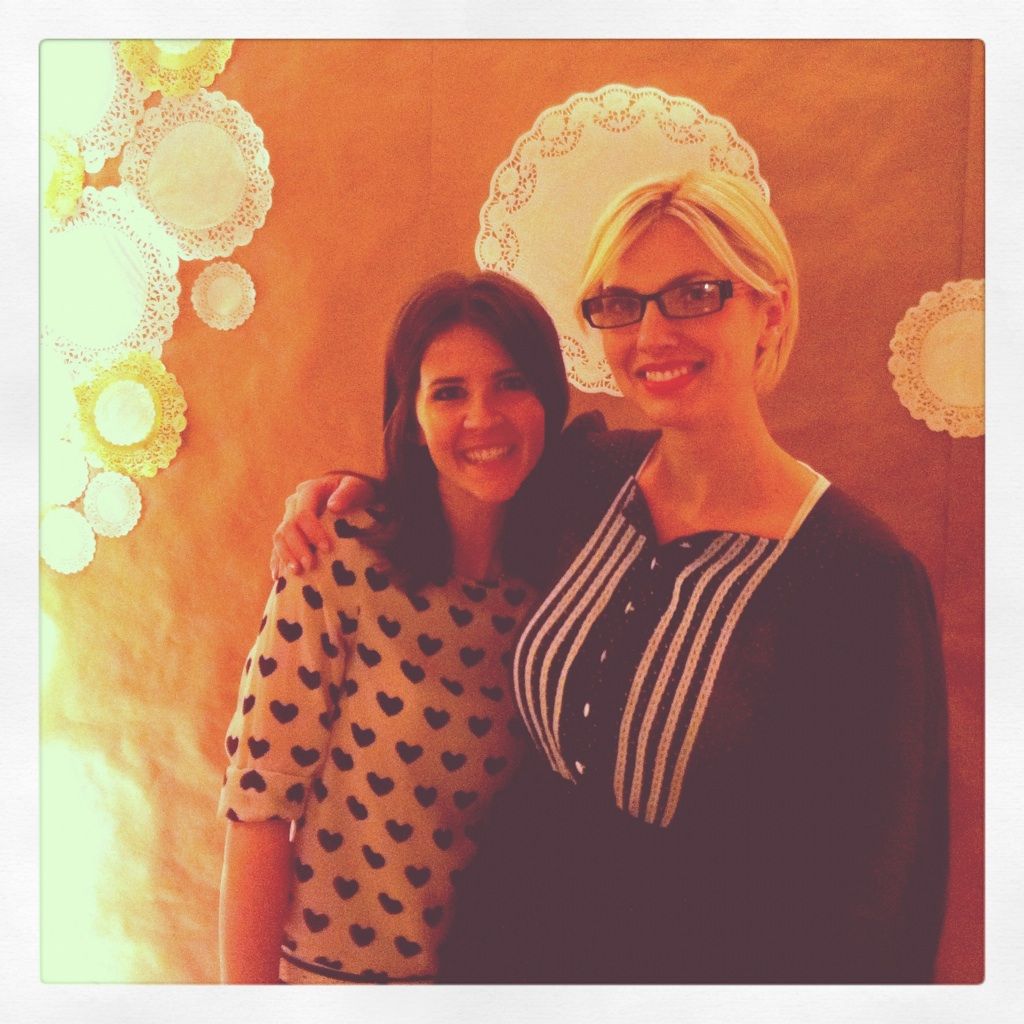 this is
mindy
. mindy's my new pal. mindy flew all the way from utah to give a concert in my living room, and, okay, in a club downtown as well. mindy didn't know it at the time, but she also flew to new york to be my new best friend. thanks, mindy!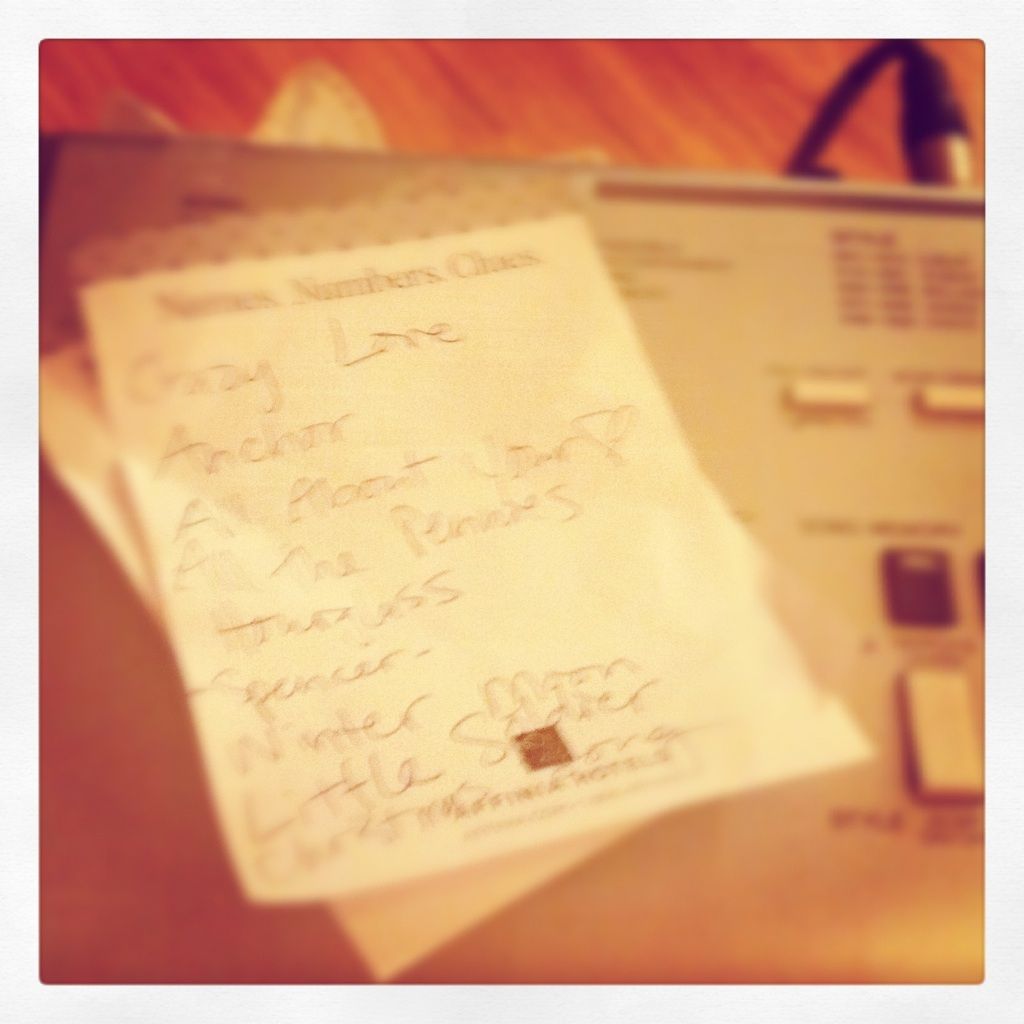 this is mindy's set list. did i steal this after the show and give it a permanent home on my fridge? yep, that i did.
this is me doing my best "heeeeeeeere's mindy!"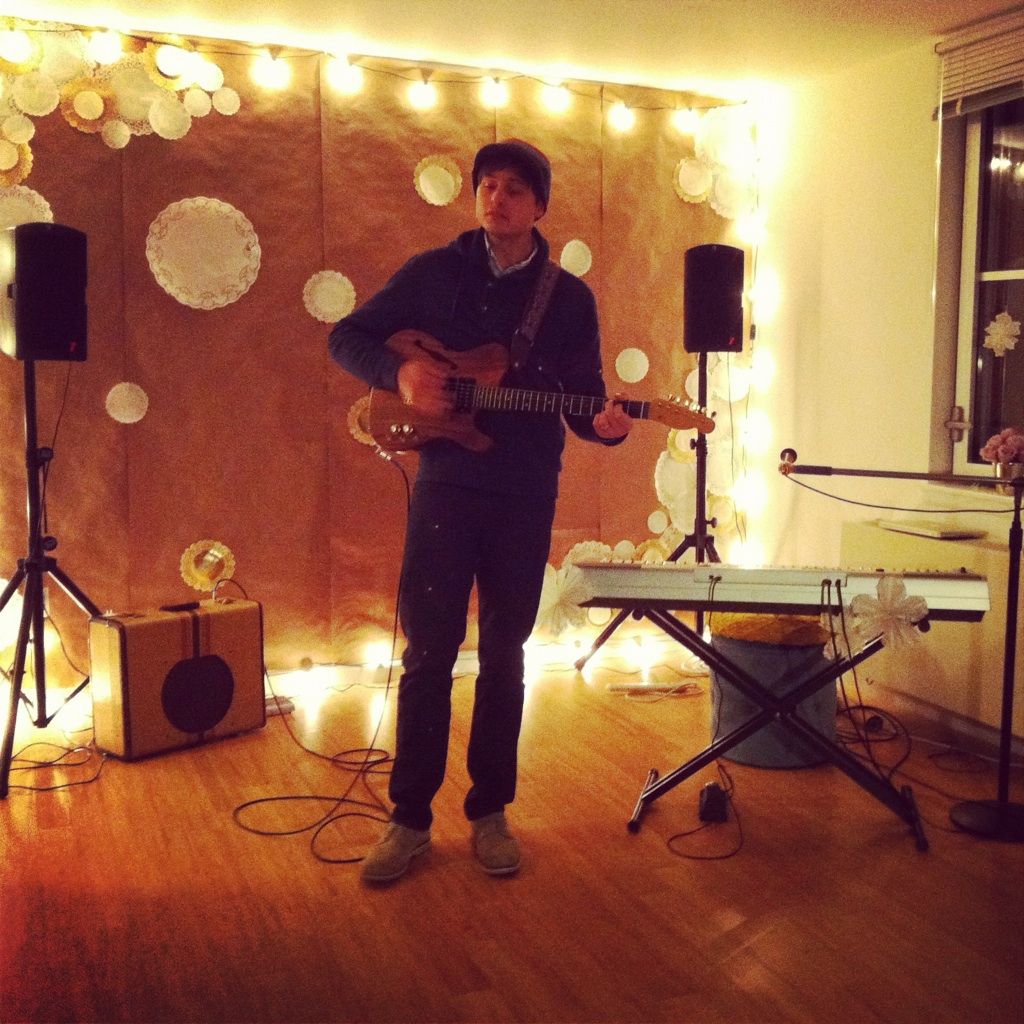 this is spencer harrison. spencer opened for mindy and has just about the prettiest voice i've ever heard. he sang an original song that i'd love to post here but i'm supposed to email him first? so... i guess i'll get on that. spencer also is super tall. props for that, dude.
spencer's and mindy's voices go together like chocolate and marshmallows.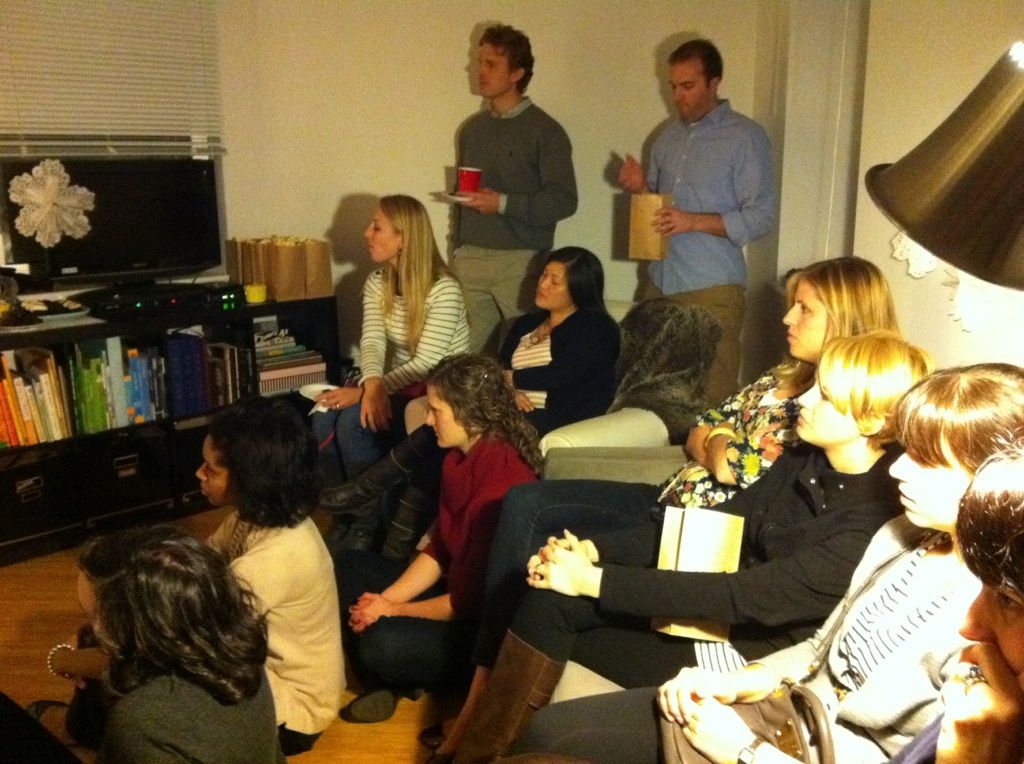 we had a lovely crowd, 75% of whom cried when mindy sang
hourglass
because that is just what you do when mindy sings hourglass. (especially when we give our best to peter pan. or is that just me?)
want to hear hourglass live?
then of course there was the matter of the duet to be taken care of. don't worry, i didn't go for the high note. (but why didn't i go for the high note? where's my sense of adventure?) (let's pretend i did and i nailed it.)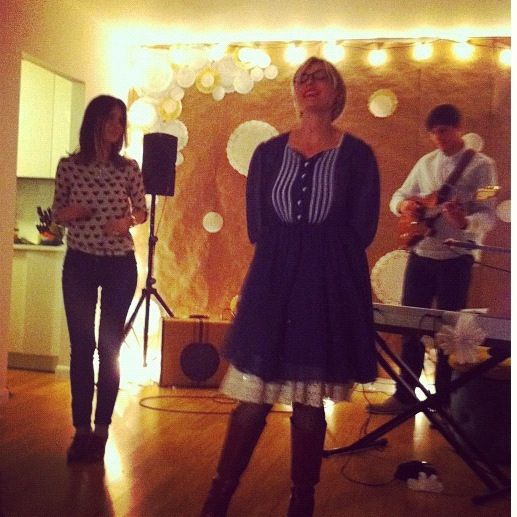 (thanks jaime for catching this. i ran it through the 8mm app to lighten it up, it helped some.)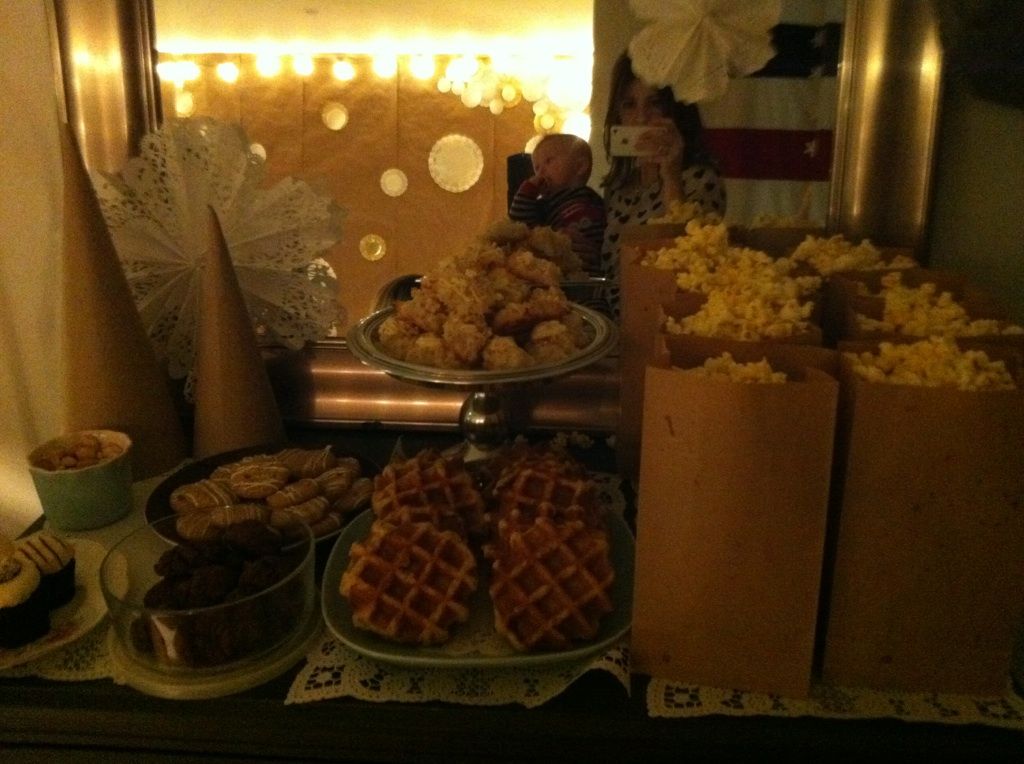 this was the snack table. shh, it's huck's dresser. for future reference, i had way too many snacks on hand. apparently concerts aren't big snack time events, i don't know. (big ups to the blog reader who brought those AMAZING chocolate cookies though! oh man they were amazing.)
i am in love with the fact that my apartment turns out to be a rad place to have a party. who knew?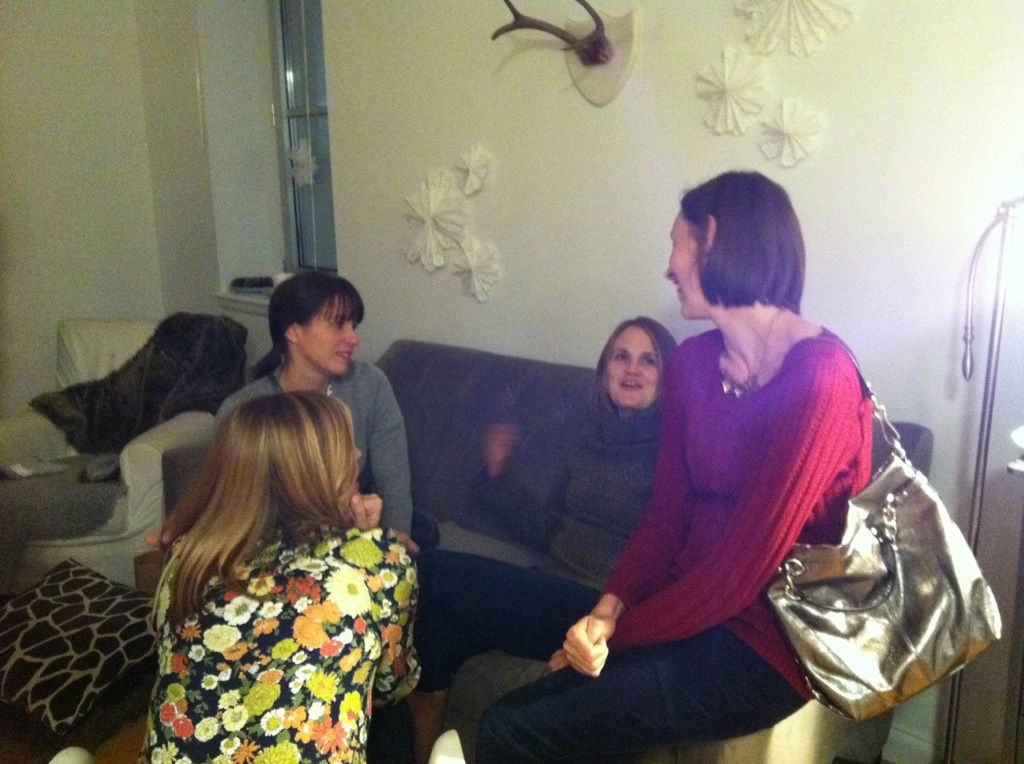 my best girls made it out for the night, thanks again for letting me borrow your crock pot, janelle!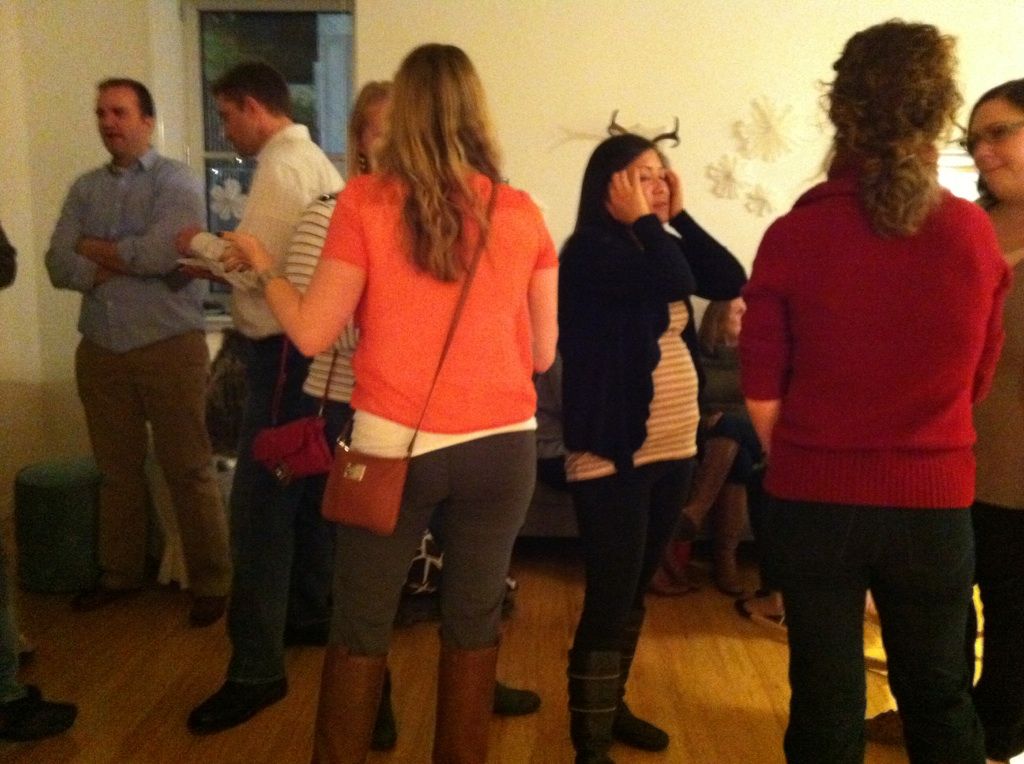 i love how it looks like lynda has horns in this one.
by the end of the night huck was wasted. too many beers, mom!
i'd told mindy how
anchor
is in our nightly bedtime song rotation (she should be so honored). later that night it was o terribly sweet to catch this little moment between mindy and my budding musician on camera:
he's cute, right? i felt a little bad letting mindy sing to him. now he's gonna have this big old head and look at me all weird when i try and sing it, like, "look mom. now that i've heard the real thing..."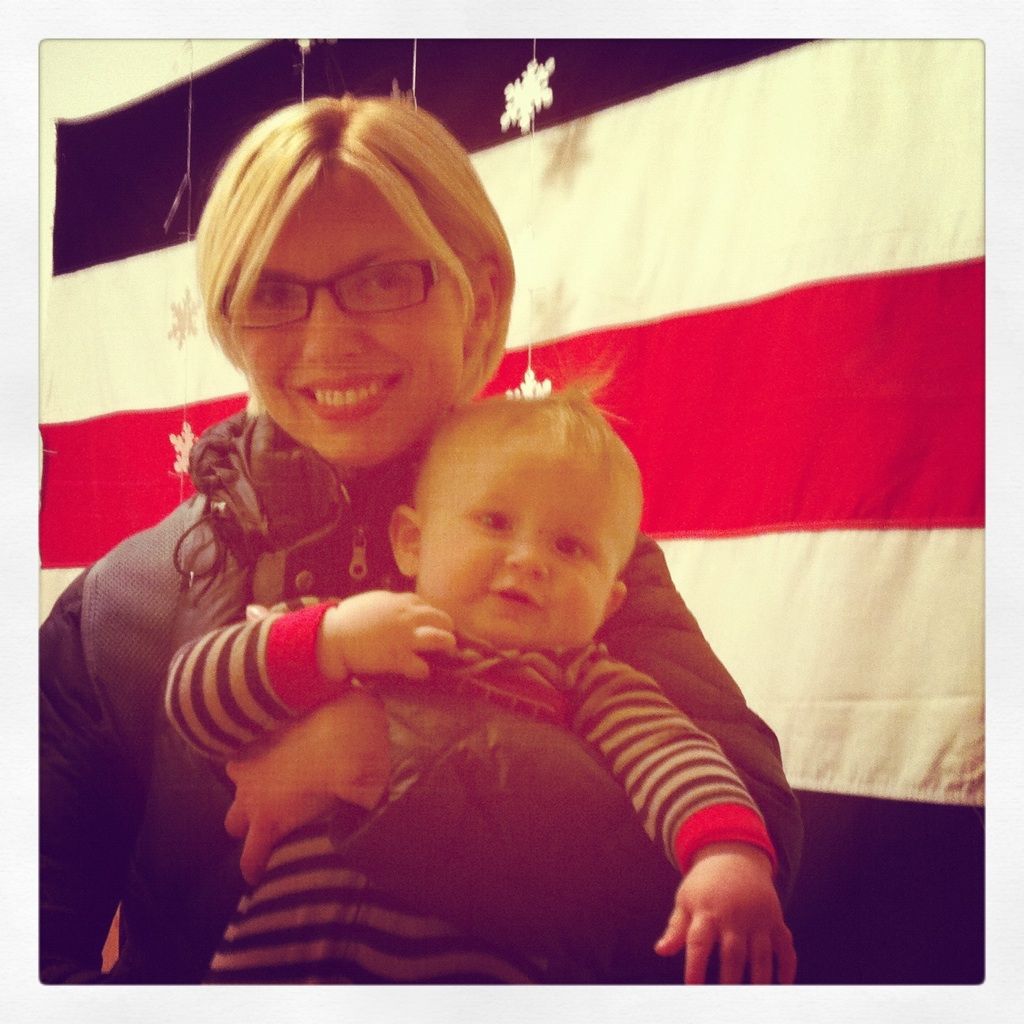 in all seriousness: this is going down in my permanent record as the coolest thing i've ever done. after birthing a human of course (that one trumps a whole lot). i feel so lucky to have gotten the chance to meet and host mindy. i'm a very silly, very lucky girl, and the ridiculousness of all of these amazing things i get to do is not lost on me, believe me.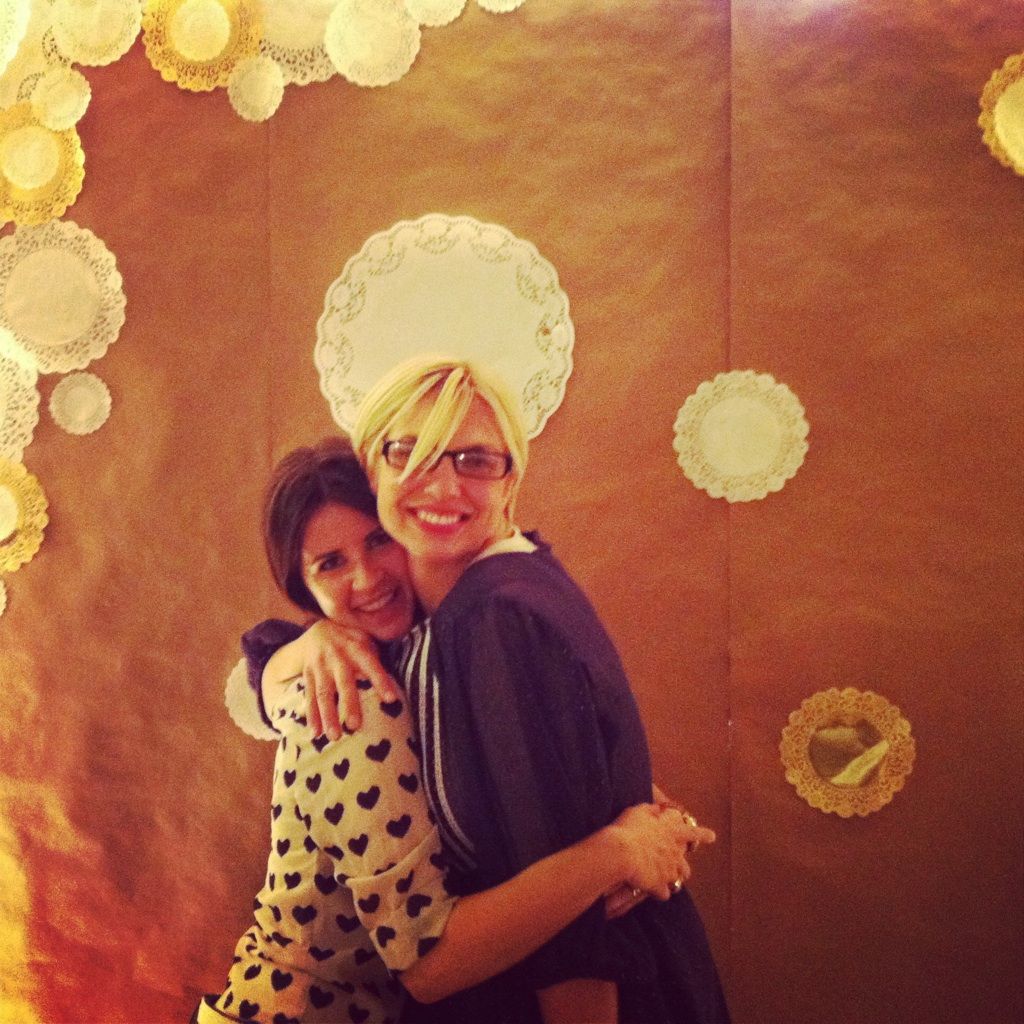 so lovely having you, mindy.
kiss that baby for me.
thanks to everyone who tweeted and instagrammed their photos of the night
and for letting me steal them soullessly.
and thanks to
mindy
! and to spencer!
and to my husband for not killing me when he saw i'd hung those antlers after he asked me not to.