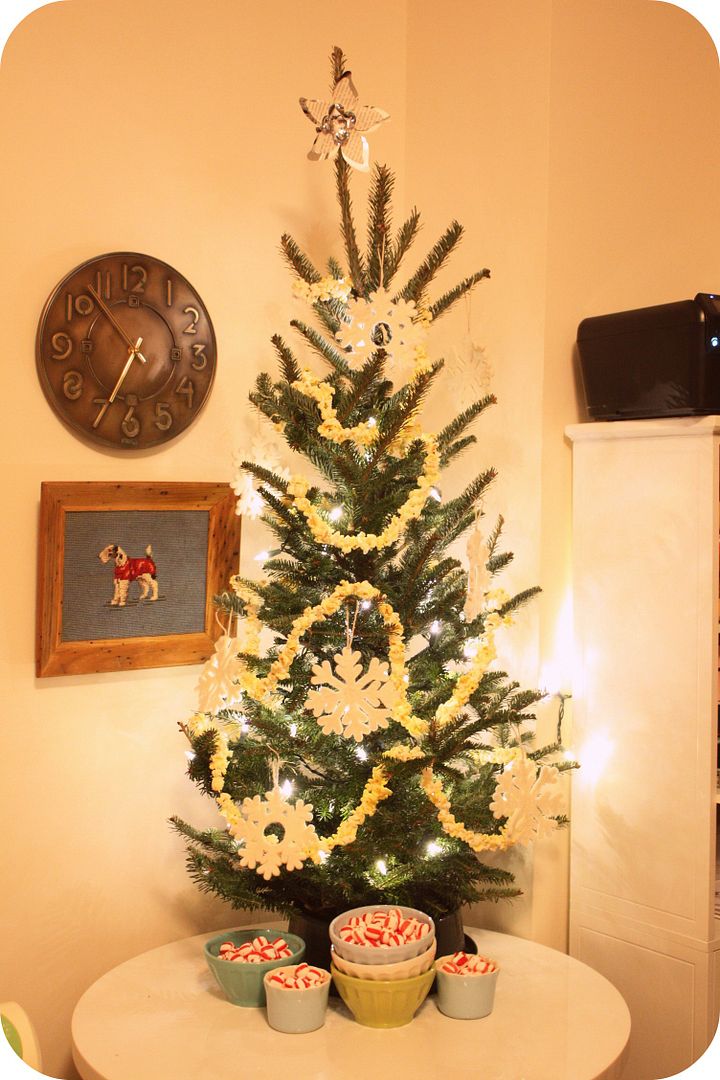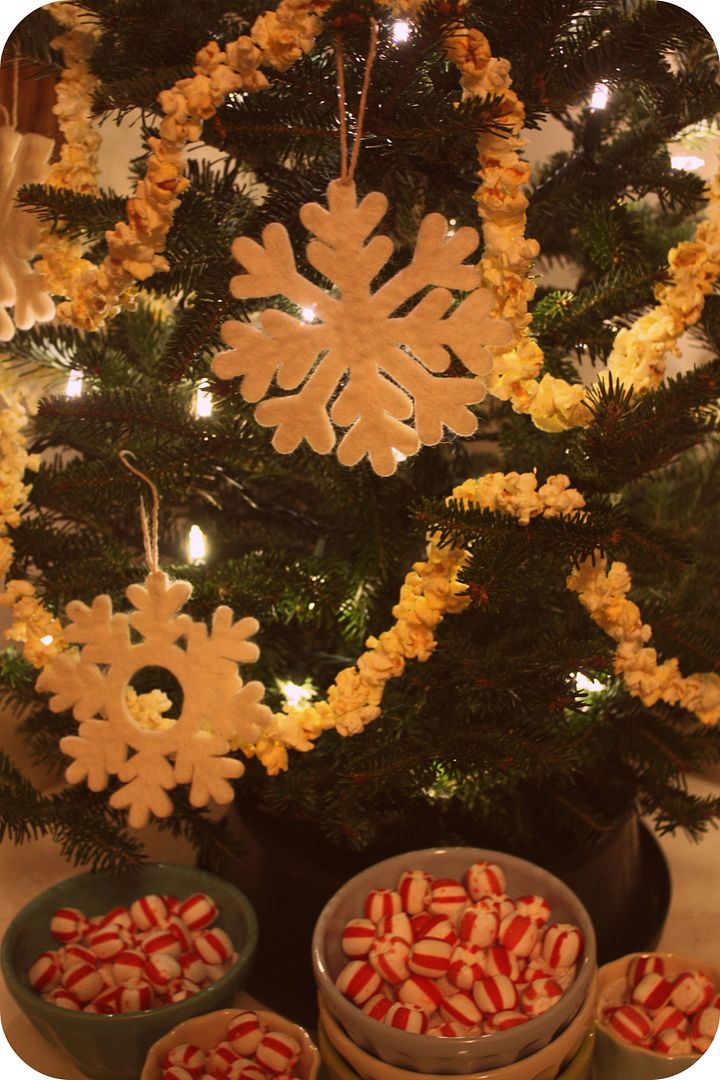 The Holbrooks have a Christmas tree!
Three feet of pure beauty! I love her. Isn't she positively scrawny? She's kind of the world's most pathetic tree ever. I like to stroke her boughs lovingly and tell her that even though she's not the prettiest tree in the lot, I will still love her until all 35 of her pine needles drop off.
She is a little Charlie Browny, but I'm pretty proud of her.