It is 1:24 in the afternoon and we are just starting our day here at the Casa De Holbrook. Huck was feeling frisky last night until four, and then at eight the smoke alarm started beeping at me so I had to change the batteries, and then I changed three diapers in under three minutes, and then I had to coax Barney to come out of the shower and back to bed, because strange beeping noises cause Barney to feel horribly insecure about things.
And now I am off to Apple Care
to have my MacBook inspected. It's pretty exciting. And now for a picture of my new best friend.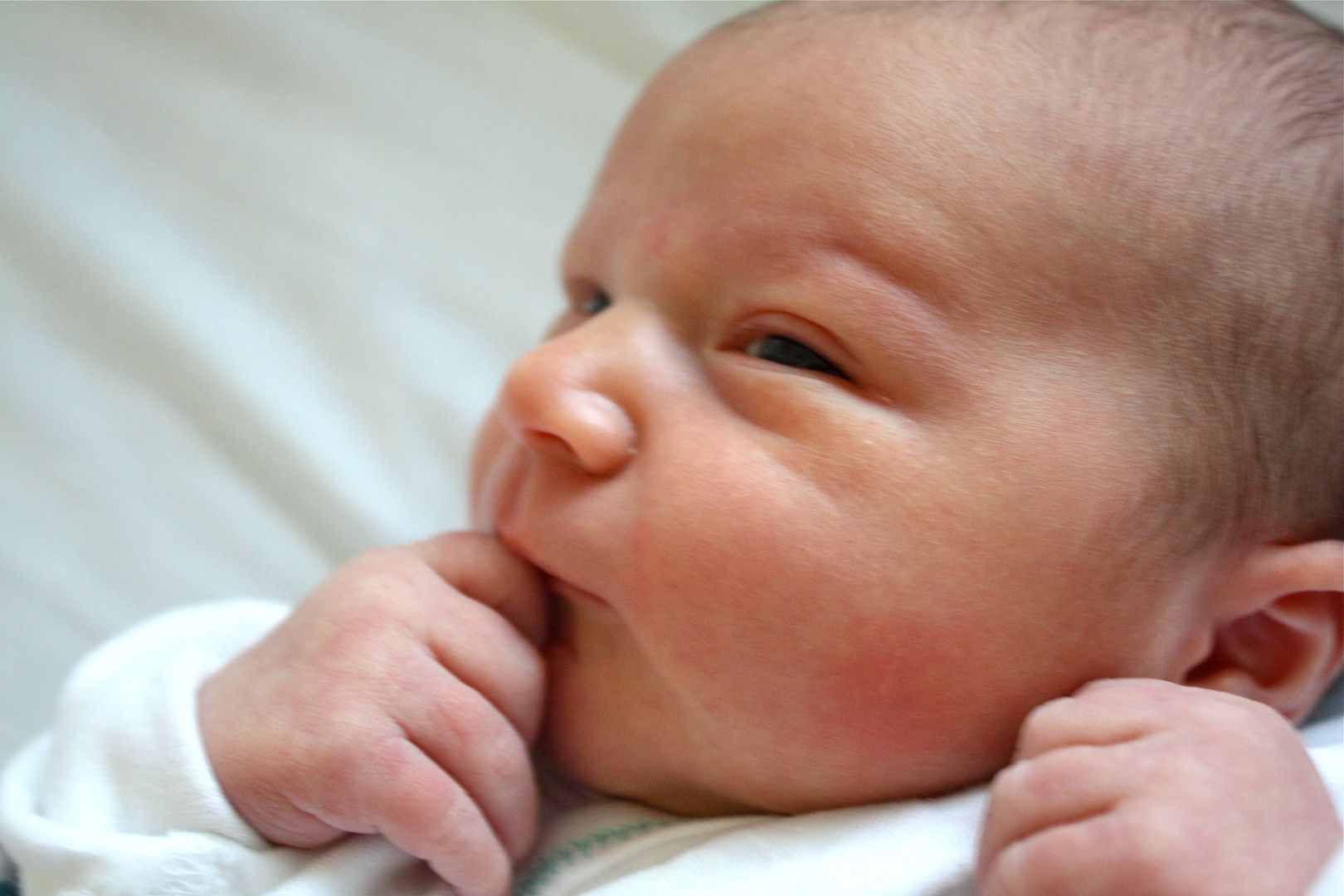 He's pretty rad.