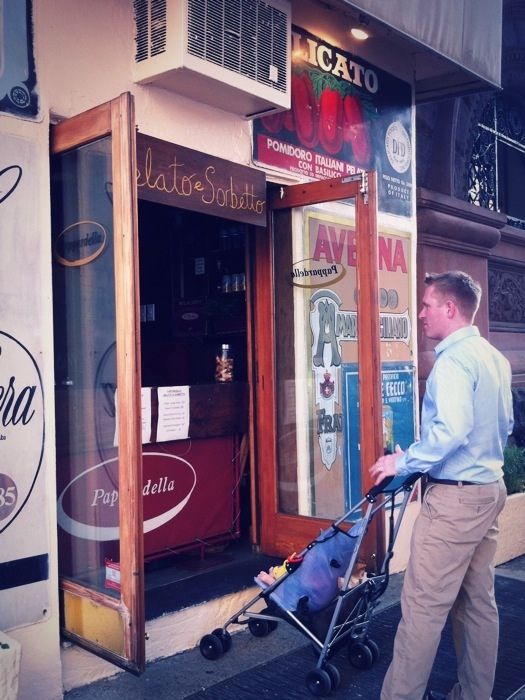 today it happened. it finally happened! today, my husband woke up, put on a real dapper outfit (do boys call them "outfits?") and took himself to his first day of work.
it's over and we survived it!
as if that weren't enough, huck let me sleep in until 9:30 this morning! oh glory!
when brandon came home we celebrated with deep dish pizza and gelato.
and oh, this weather!
and i got to look at these chubby thighs while we walked around town.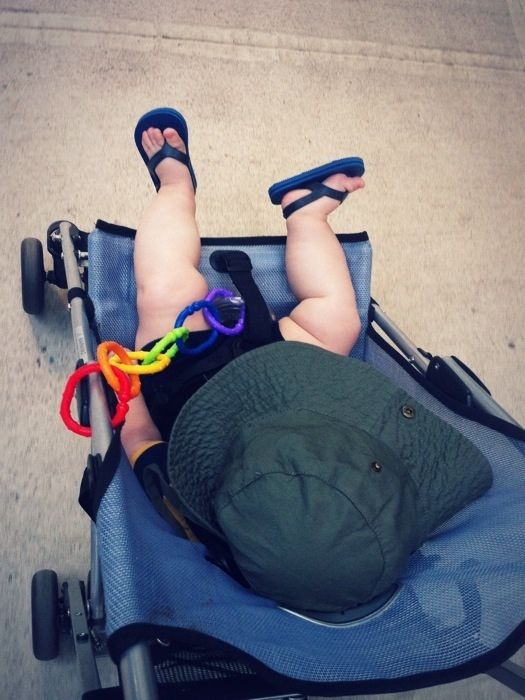 oh today!
last week i attended a babybjorn event soho.
if you want to see little old me in the preview video,