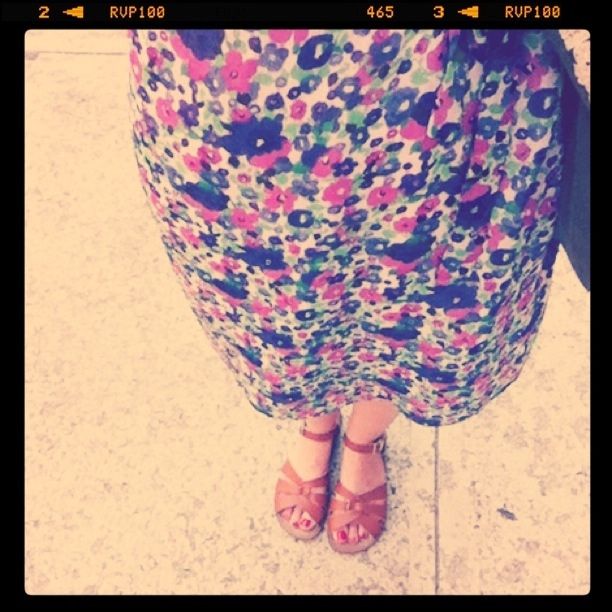 i field an awful lot of questions about my saltwaters these days.
are they comfortable? do you like them? do you looove them? can you walk in them for a long time? where did you get them?
i thought i would set the matter to rest for once and for all.
these are my saltwaters, they are rad.
i grew up wearing saltwaters every summer as a kid. i bought the ones i'm wearing now in 2007. it's amazing how little wear they show after so many years.
i have a pair in navy and tan, they're about perfect. they go with everything. i wear one of them practically every day. i'd estimate that this week alone we've clocked in over fifty miles together. that sounds absurd but it is true.
i'm thinking of someday adding to the family with a red pair. possibly yellow. though i do feel that those punchier colors are more fitting for a frillier girl, a girl who wears her ruffles, rather than the other way around. (my ruffles always say, "look at this girl named natalie that i am wearing. isn't she silly for thinking she could get away with me? how funny does she look?" which is why i never wear ruffles much, really.)
they are comfortable, i love them, and the minute huck's feet are big enough you better beleive we're going to be twinners.
i also write for babble
here are this week's posts:
huck is nine months old and weighs 22.5 pounds! we're discussing
well visits
here.
what are your feelings on
high chairs
? are they a necessity?