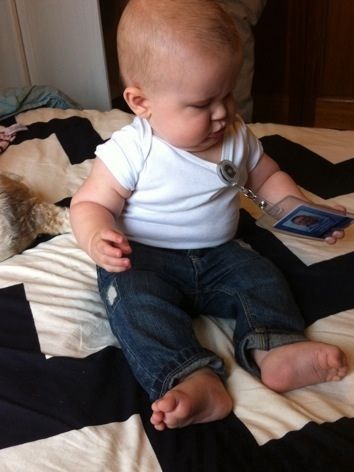 oh, this age! this age is perfection.
he can reach for me when he wants me. those amazingly chubby arms. when i hold him he holds me back. when he's feeling edgy, he'll curl his upper lip at me and gnaw on the air, squeezing his right eye shut like a grouchy old pirate.
in the mornings after we nurse, he pulls his head back and looks at me with this confident little grin. i can stroke his chin with my finger and he becomes very still, and then we'll discuss all of the things that lay ahead of us for the day.
he knows who he is, he knows who i am, and i can tell he thinks it's all totally rad.

this is the most fun i've ever had in my life.