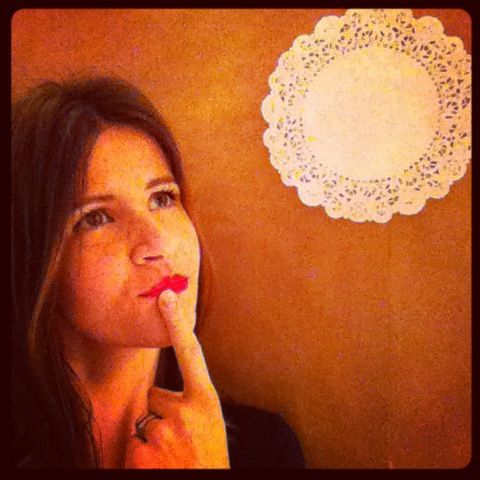 oh natalie! you are saying. natalie! how did you make that doily wall? i can hear you from here, i know!
here is what you will need:
paper doilies (i bought two packs of each size, to be safe.) you can find these at michael's in the baking section, try and get some gold if they carry them. (the baking section has the most random, most amazing stuff, i recommend.)
at least one roll of brown postal paper, found at your local target in the shipping aisle
packing tape, clear
scissors
step ladder
2 packs cafe lights (i found mine at target)
the paper goes on first, wall paper style. i found it best to tape the paper on so that the roll was facing inward, if this makes sense, so the sides curled toward the wall (i needed less tape that way). then i hung the lights using push pins. i only used six, three on the top in the joint between the wall and the ceiling, and three along the bottom so the lights didn't brush the floor (husband very hole-in-wall averse).
once you have the backdrop up, you can tape doilies around to your heart's content. i fussed with the placement of mine for a bit, luckily the brown paper is super forgiving, and tape isn't exactly permanent.
i found it easiest to start with the big dudes and work in zig zag shapes. and take lots of breaks to step back, take a sip of diet coke, make sure things are balanced, and go "hmmmmm."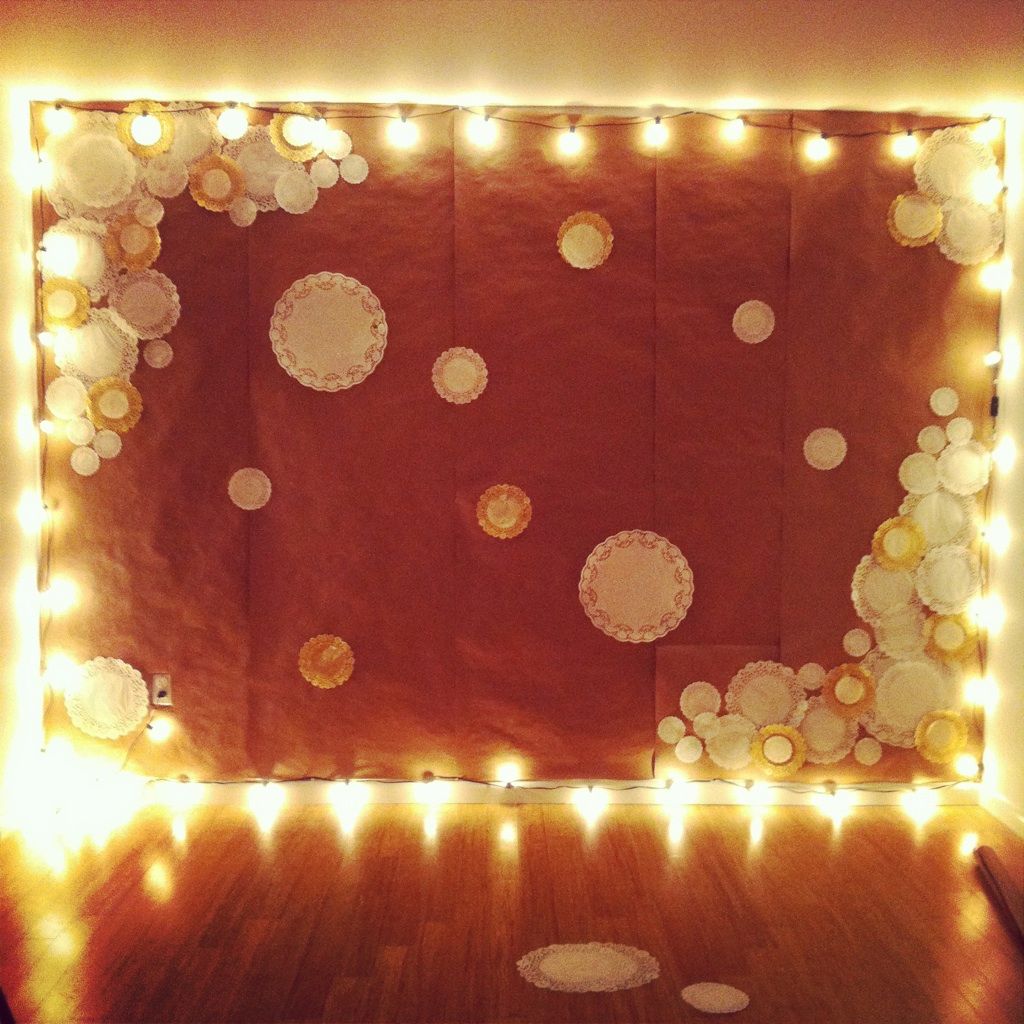 and then do your best not to stage all day renditions of the nutcracker in there. i've been the sugar plum fairy
at least
three times today. can't help it.