over the weekend was the new york marathon, and yeah, the new york marathon is pretty amazing. last year we watched as runners crossed the finish line in the park across from our apartment, and oh good gravy was it an emotional afternoon. (granted, i had just had a baby and so everything that month was just so beautiful! that i was basically tearing up at every tiny thing.)
BUT EVEN BETTER THAN THE NEW YORK MARATHON is this:
last weekend as i was out getting groceries, you know, saving lives, i happened upon a finish line set up outside the 59th street subway exit. big orange balloon arch, people ringing cowbells and cheering, dave matthews band playing loudly on the stereo (what is it with dave matthews band and marathons?) the whole thing. the best part: every person who exited the subway and had to walk through the finish line to get to where they were going totally went for it. raised their arms in the air and sprinted through and high-fived and claimed their medal proudly. even stuffy looking guys in business suits. it was goofy.
aaaaaand it made me cry. (what is that about?)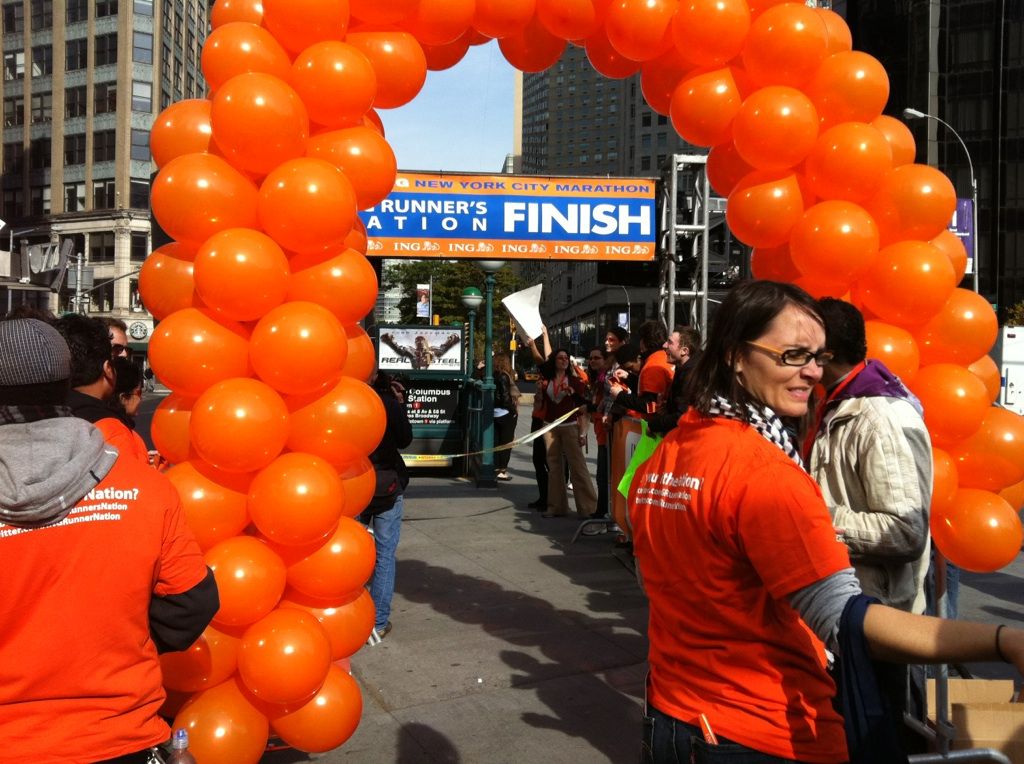 happy marathon weekend and congrats all you runners! now please go ice your ankles.