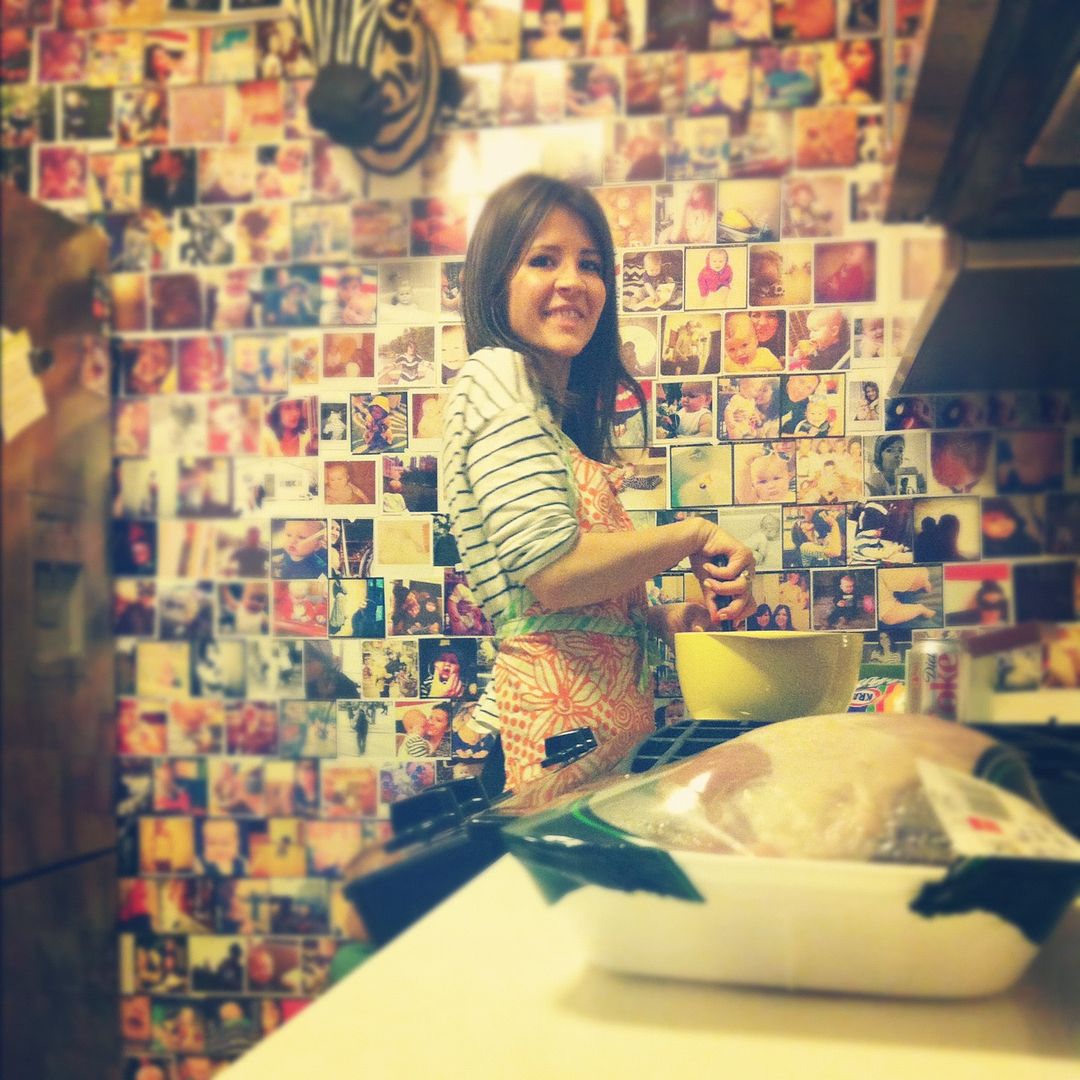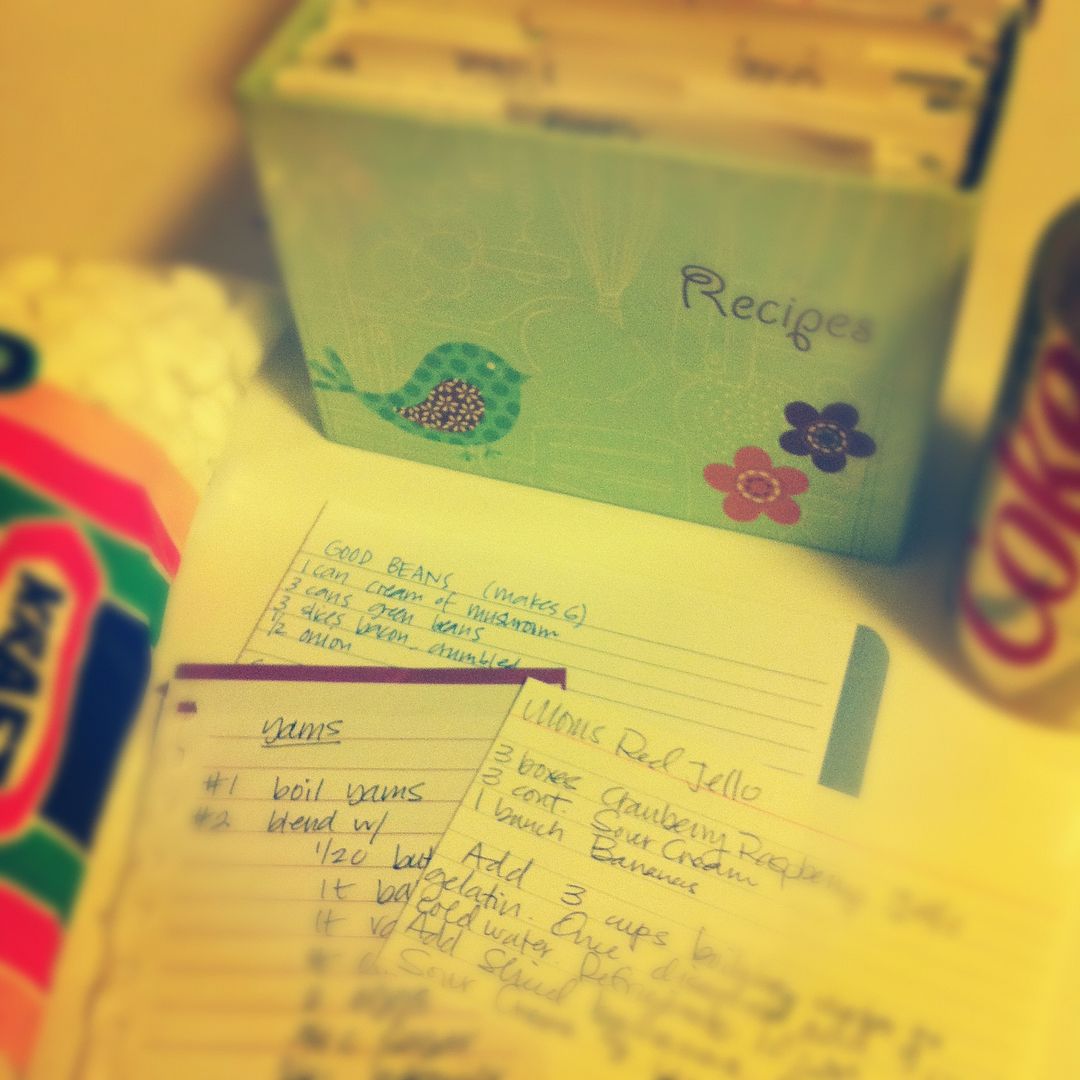 i was so excited to haul out all the family recipes and do thanksgiving up all the way, every single side dish, right on down to the costco pumpkin pie.
i suffered only minor injuries and managed to get everything finished at the same time (except really really early--turkeys don't take nearly as long to roast as i imagined), and amazingly, everything tasted exactly the way i remember. not bad for a rookie!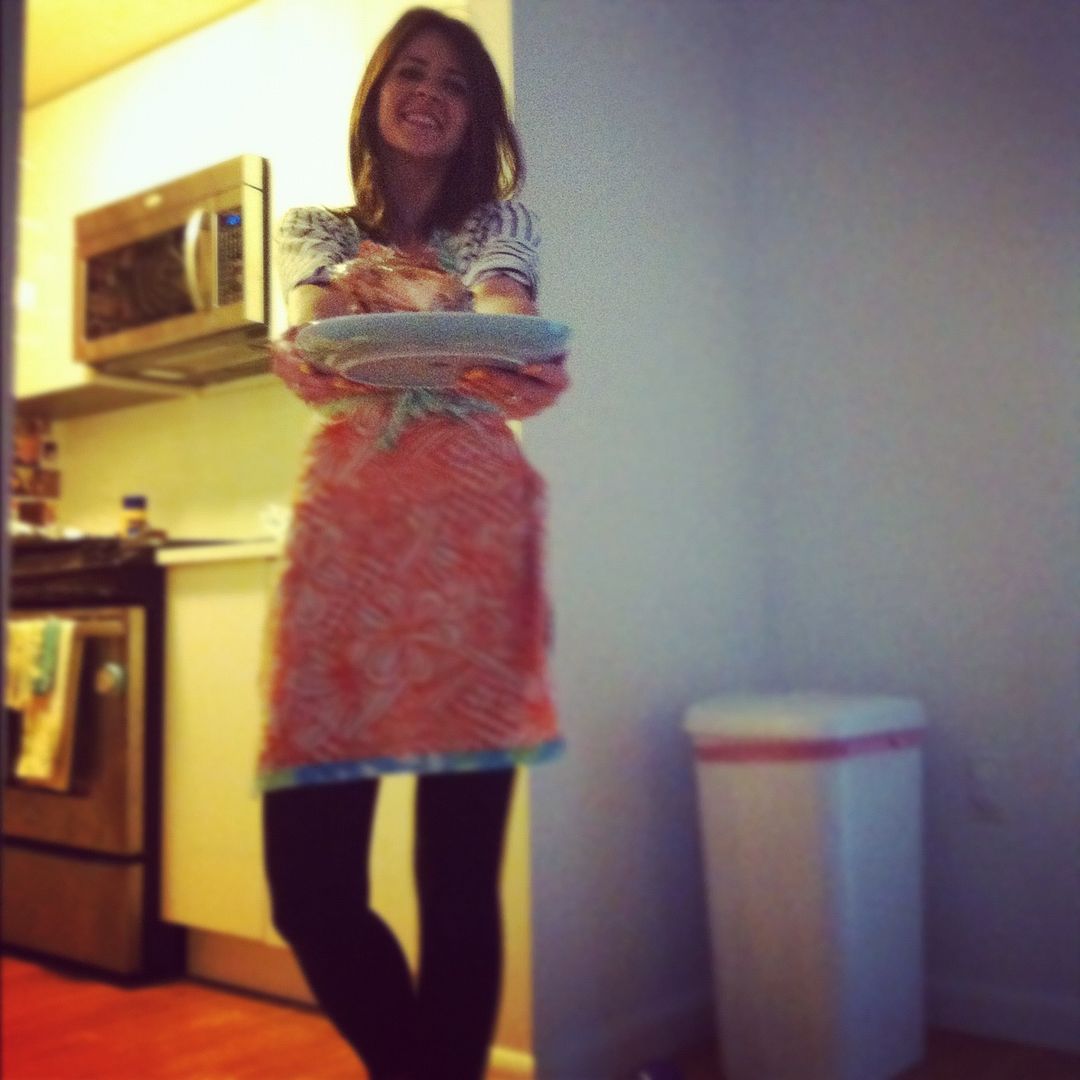 we still don't have a dining table, so we had our thanksgiving picnic-style on the floor. i thought it was sort of romantic. so there, tables!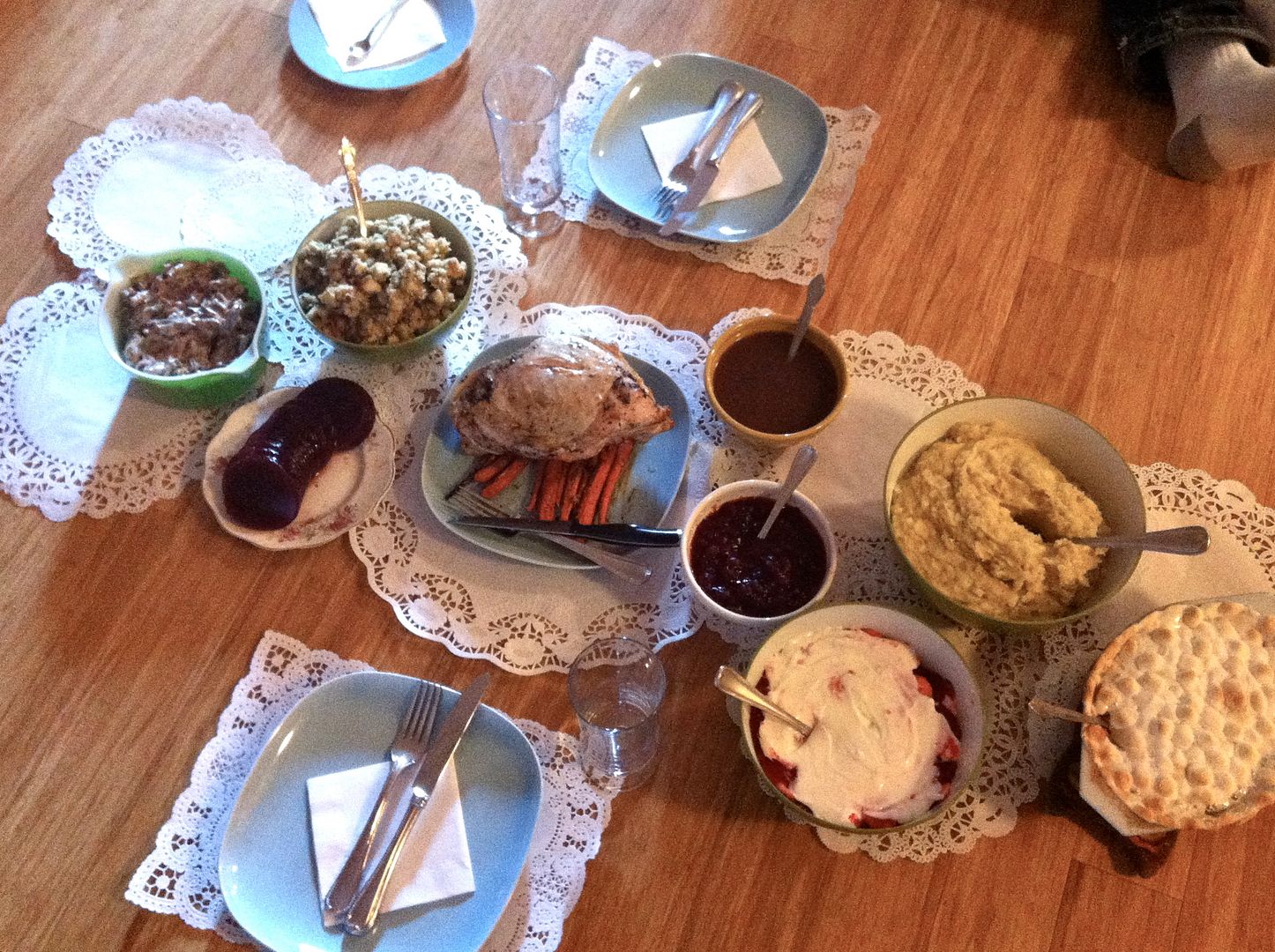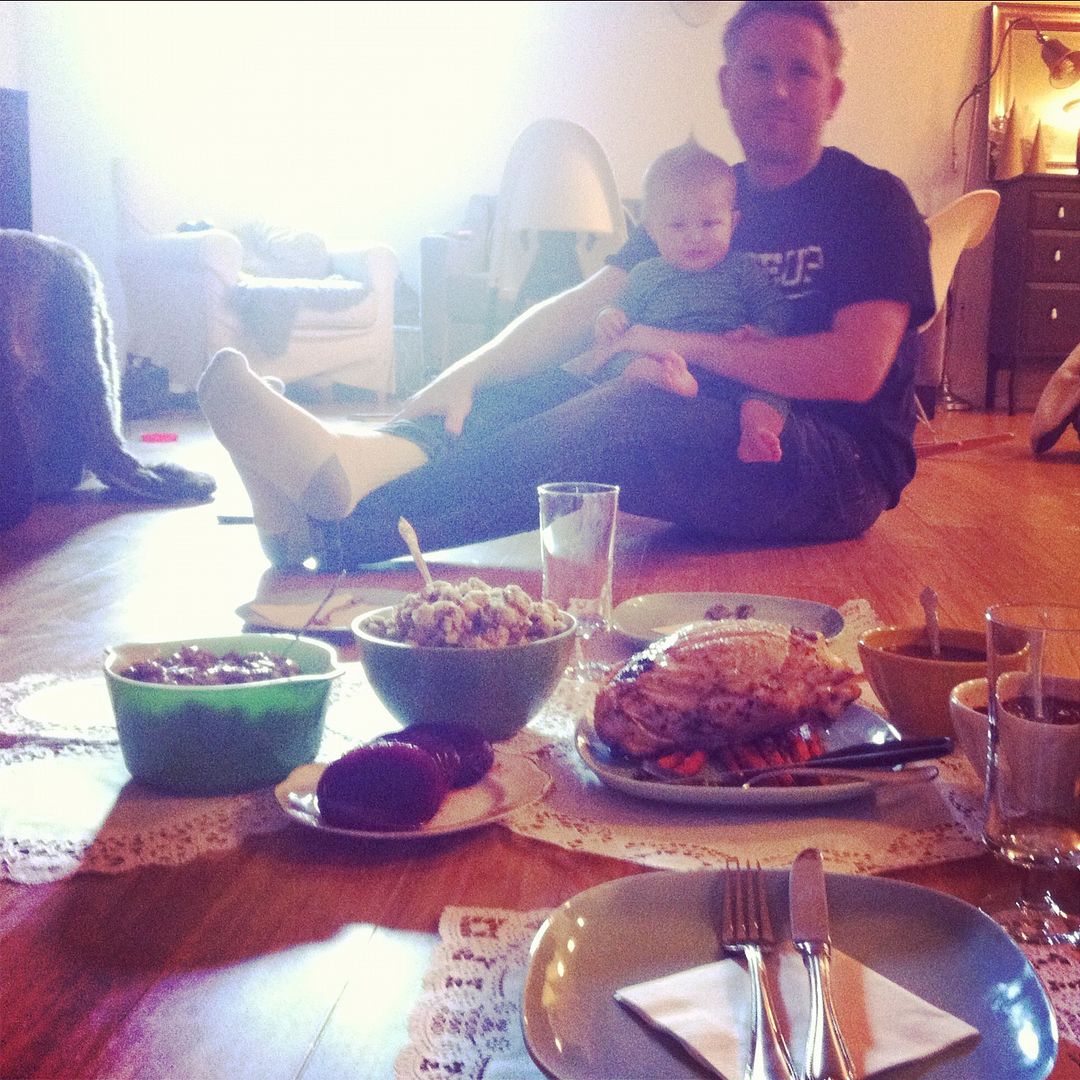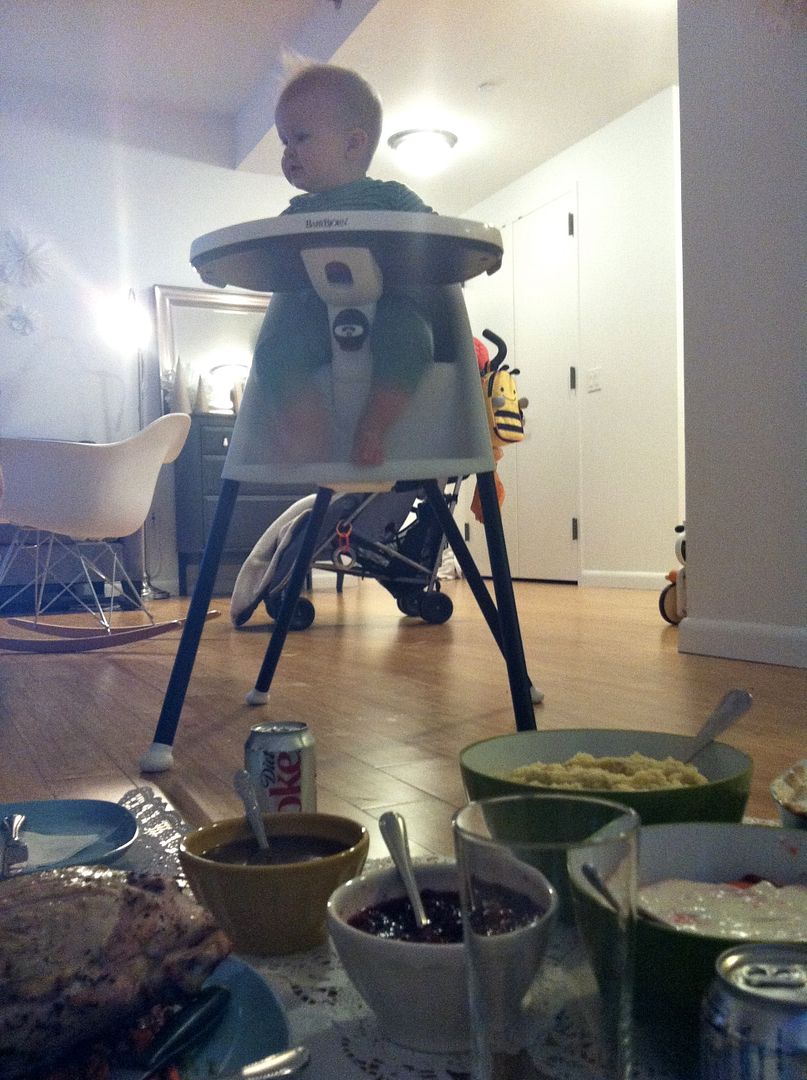 ok, but huck got to sit in a chair. ;)