i had all of these amazing plans for the back wall of the kitchen. something sort of like these:
but as we were unpacking, i pulled out my tiny collection of polaroids and instas
and haphazardly stuck them to the wall with photo tape so they wouldn't get damaged,
and it gave me a crazy idea...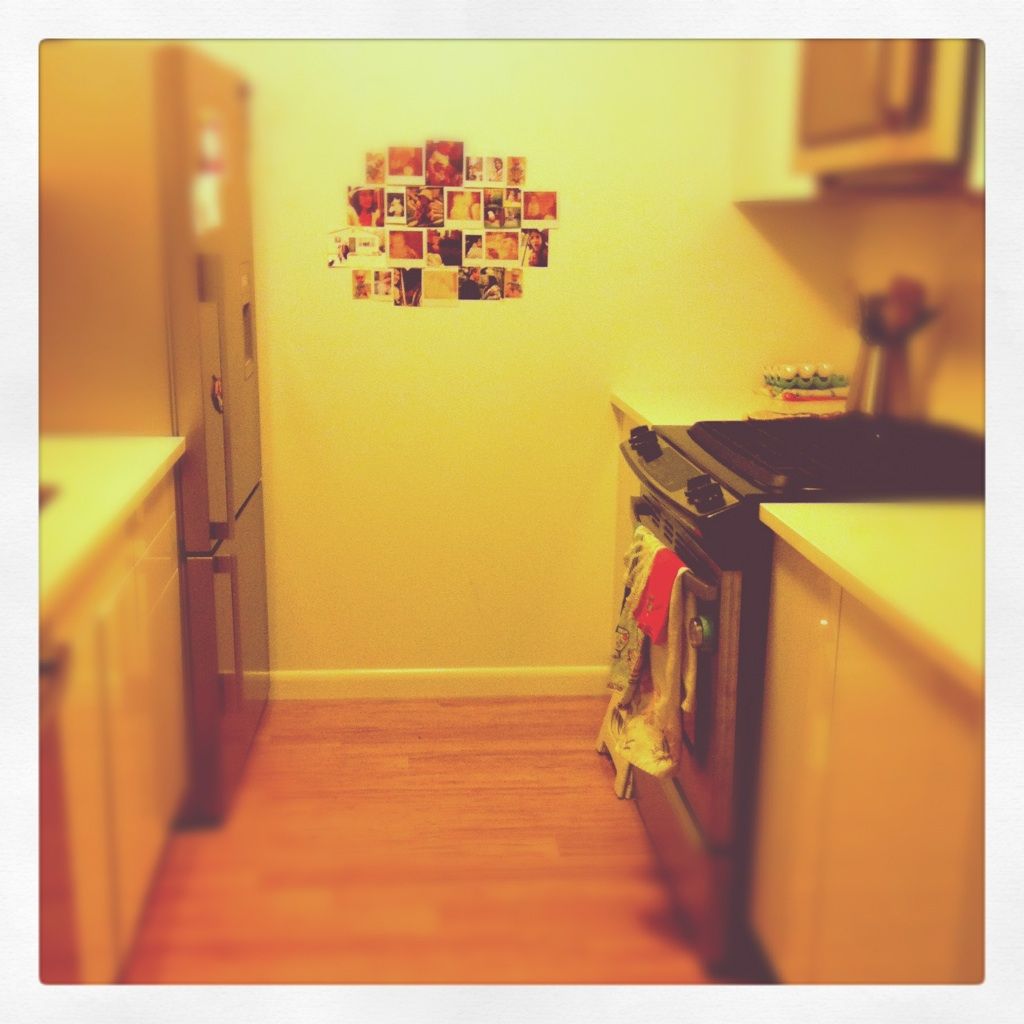 it's about 70% instagram, 10% polaroid/pentax mini, 19% regular-sized photos, and 1% huck ultrasounds.
then i hung lawrence of arabia up as overseer of the kitchen. he takes his job pretty seriously. the other day he was all, "you're really making microwave mac&cheese for dinner?" and i was all, "shush, larry."
if you're interested in making a photo wall, here are some tips:
i know there are websites out there that let you print instagrams and that seems like a great idea, but their prices are ridiculous. i just loaded up a thumb drive with my favorites and took it to the closest duane reade that had a photo machine.
if you deselect "crop photos" in the edit mode of those photo machines you'll get your square shapes back. at least that's how the duane machines worked. when you get home you'll just have to trim the sides.
i used photo tape. probably it doesn't matter what you use so long as it doesn't damage the wall. i still have copies of most of these photos on my hard drive so i wasn't overly concerned with protecting the photos themselves.
i started in the middle and worked my way out to avoid too much of a grid feeling. in the corners and under the cabinets i specially cut some photos to size, trying to keep the bulk of the photo subject in the crop but not worrying about it too much. corners, am i right?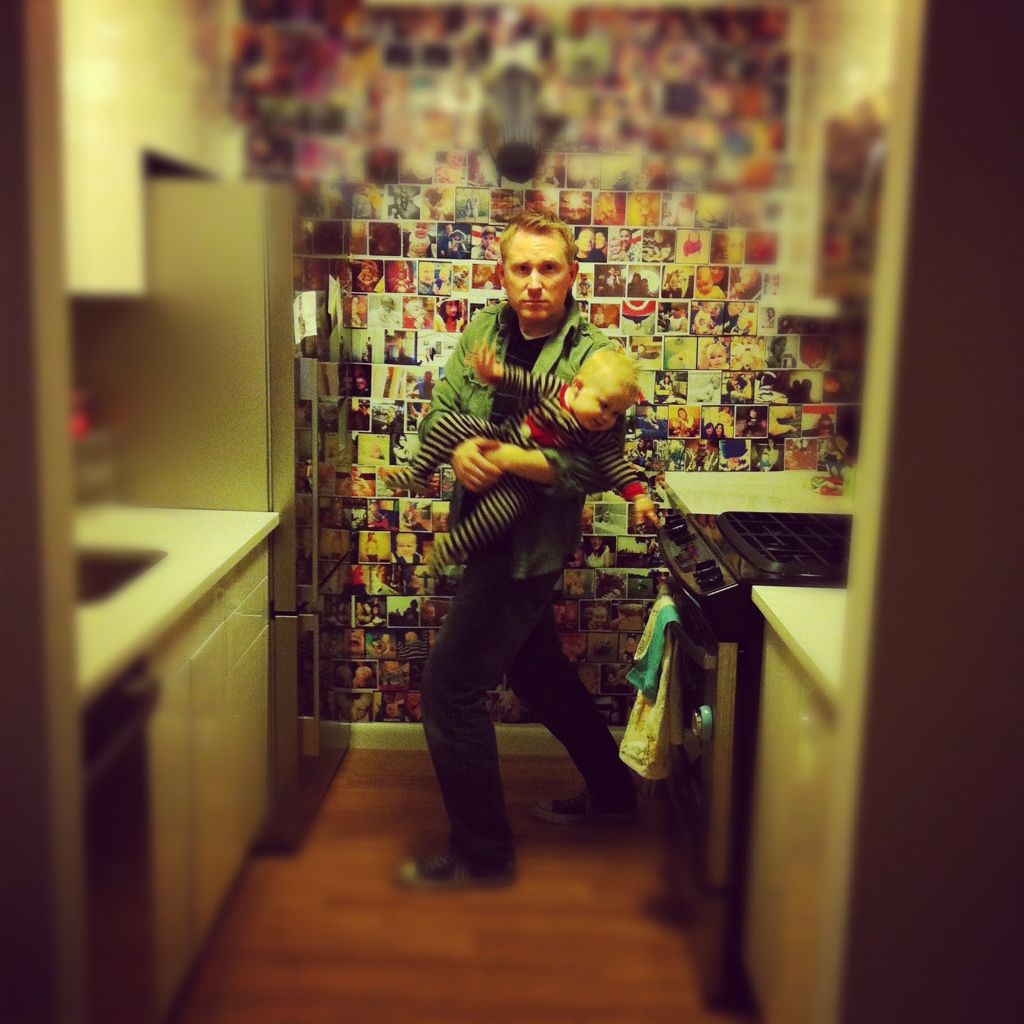 a lovely, unexpected little side effect of this wall is that every time i'm in the kitchen i'm reminded of how beautiful our life together has been. something about all those photos of us looking so happy, and seeing huck when he was so small next to huck as he is now, it's just really nice. i love playing "who's that?" with huck in the mornings in our pajamas while the oatmeal boils. it's really rather sweet. better than some random roll of wallpaper any day. ;)
btw: there are 235 photos on that wall, and printing them all plus tape came to just under $35. BAM.