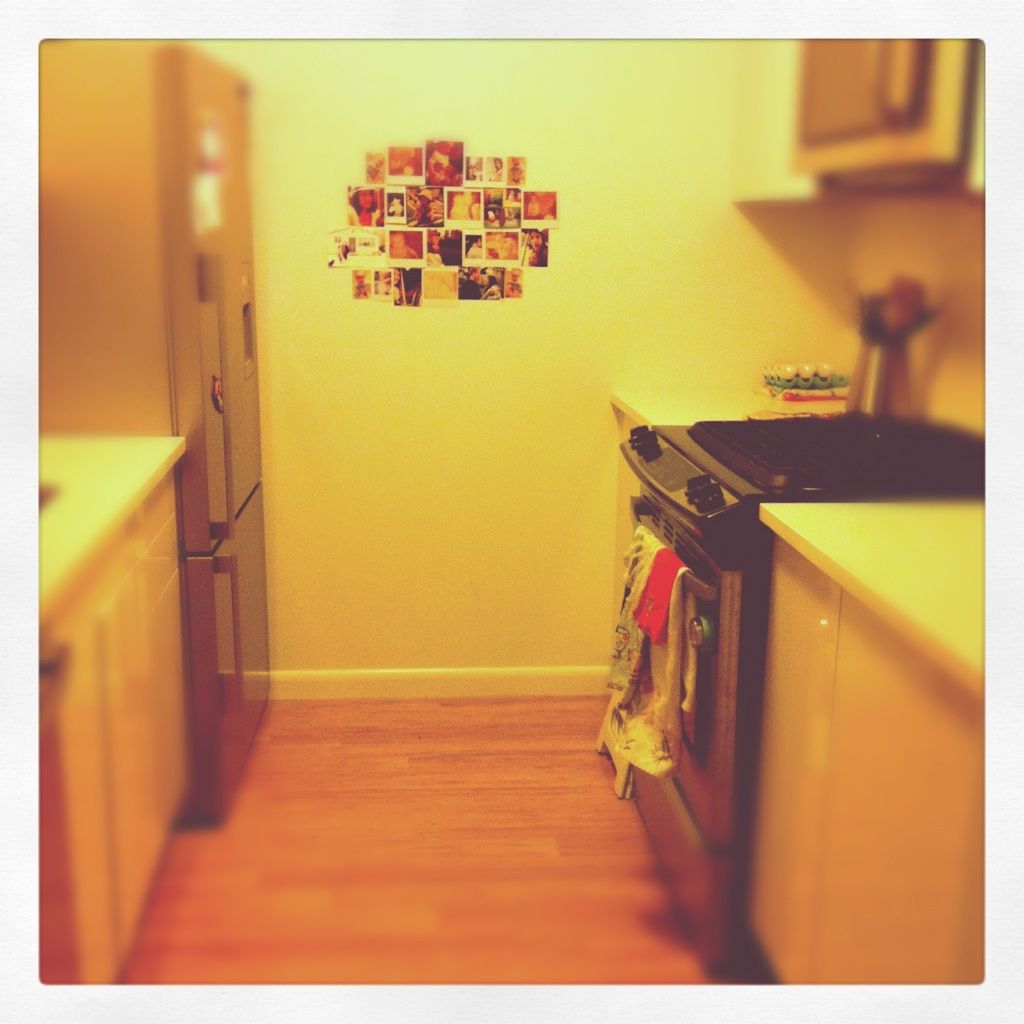 on sunday we had the missionaries over for dinner. i'd signed up on their calendar back in september with my fingers, toes, and eyes crossed that we'd be in our new place by october 30th (at that point we were still on track to get in by october 1st, haaaaaa). as a general rule i don't invite people over for dinner if i'm not at least going to pretend to cook part of the dinner myself, and also as a general rule i don't normally invite the missionaries over for dinner, and so it was a bit of a gamble. would we have a kitchen by then? if so, would i remember how to heat a pan on the stove without burning things down? if not, would they turn us in if we tried to take them out for pizza on a sunday?
by the time the 30th rolled around we'd been in our new place a total of 36 hours. just under the wire! boxes were completely unpacked by then because it turns out fifteen boxes of stuff isn't all that hard to find homes for.
and so. the night before, i surveyed my palace. i took stock of our pantry. i remembered i had a knife somewhere. where was it? um, can opener? right.
the dish i chose to be my kitchen's maiden voyage was pumpkin sage pasta, one of our favorites. it's really good with sliced chicken sausage on top, if you're into it.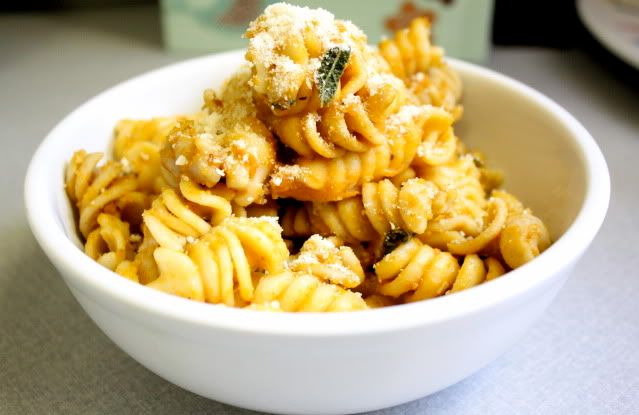 8 Leaves Fresh Sage, Chopped
1 Cup Reserved Pasta Water
Red Pepper Flakes To Taste
Four Handfuls Whole Wheat Pasta
1. Sautee garlic and sage in olive oil and butter in a pan over medium-high heat.
2. Add pumpkin and pasta water.
3. Whisk together until combined. Add more pasta water if sauce is too thick, more pumpkin if too thin.
4. Season with salt, pepper, and red pepper flakes to taste.
5. Pour sauce over drained pasta and stir to combine.
6. Sprinkle with parmesan cheese and serve with a hefty garden salad.
(Makes for really good left overs and tastes
really
good cold.)