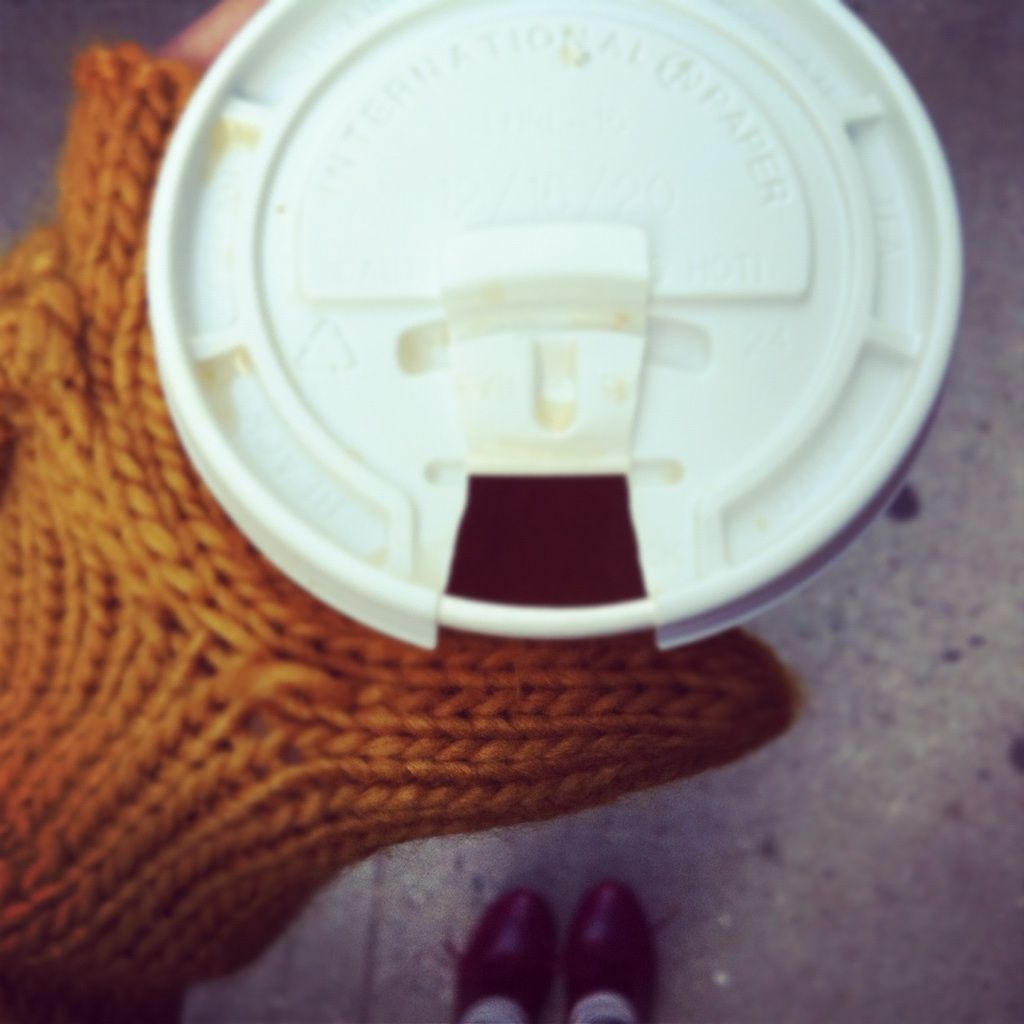 on friday morning, after a breakfast of street completos (sooooooo goooooood), we set about the very important and spiritual task of finding the tree.


we looked and thought and looked and thought, and then we found her on a little tree lot on broadway. i liked her from the minute i saw her. but was she the tree? i had the tree man set her aside while we went for cocoa and cider so i could ponder things properly. finally i was certain, so we plunked down the cash and hauled her home.
hauled her home fifteen blocks you betcha.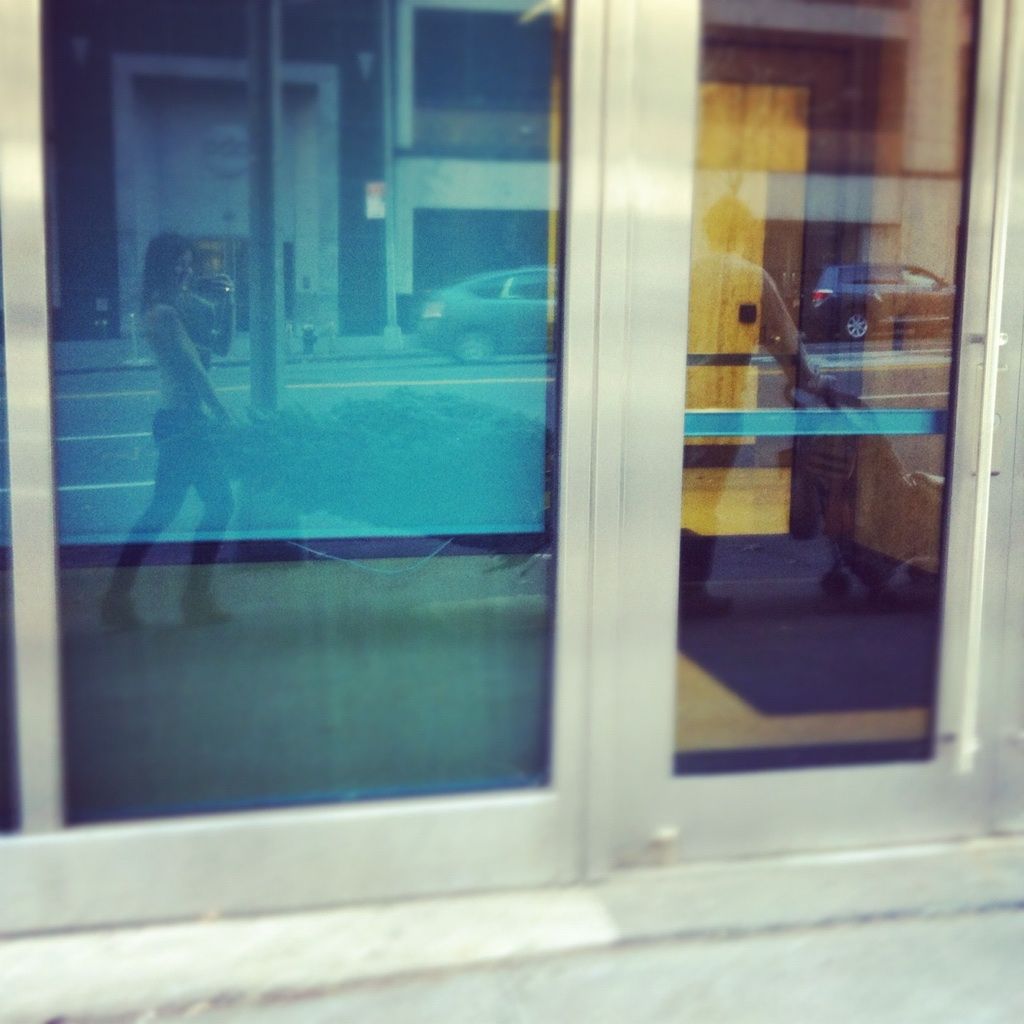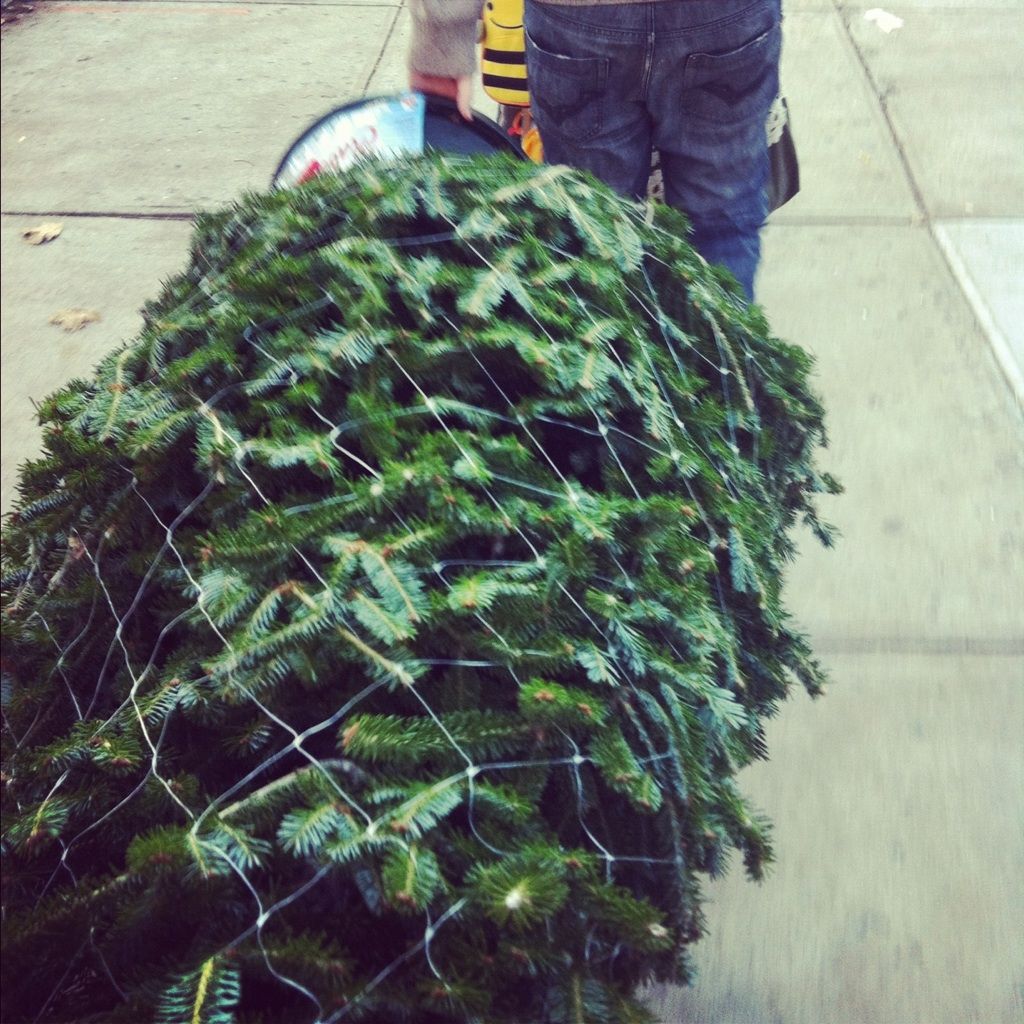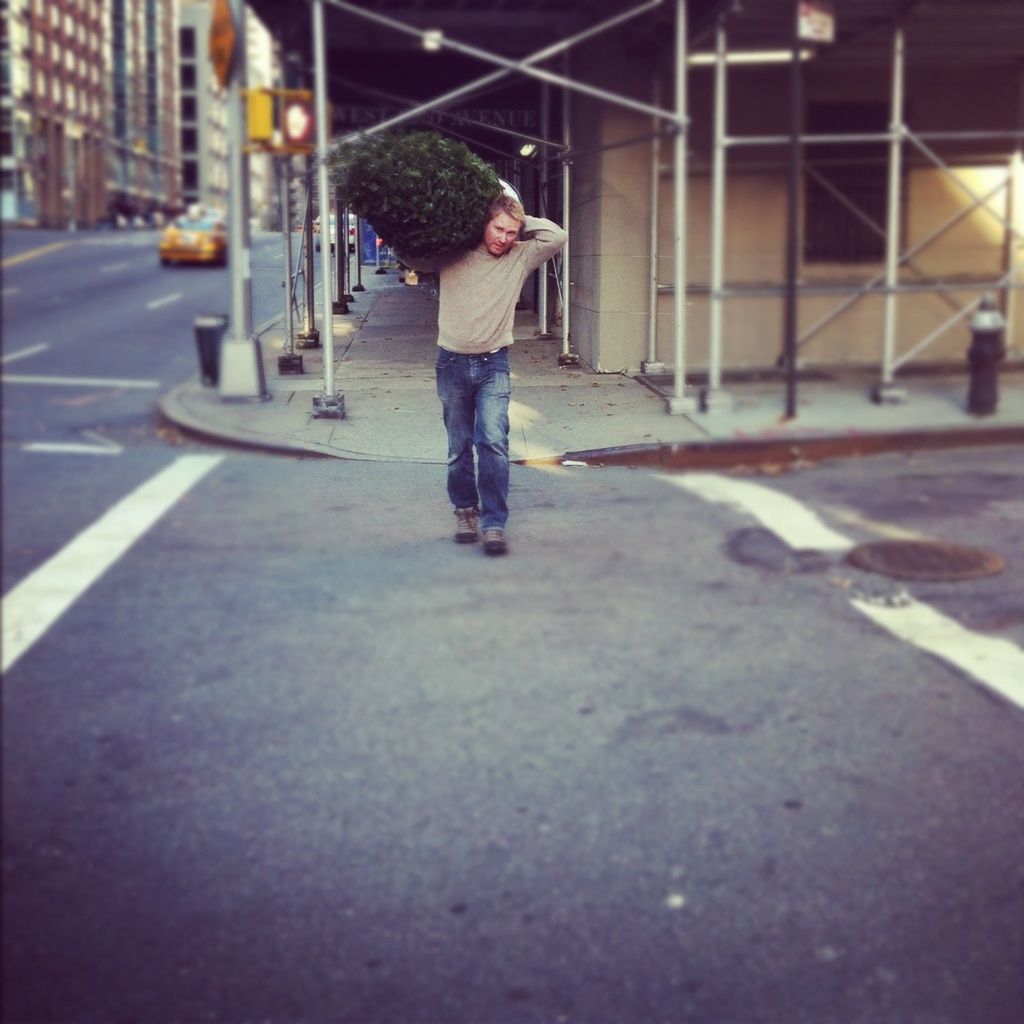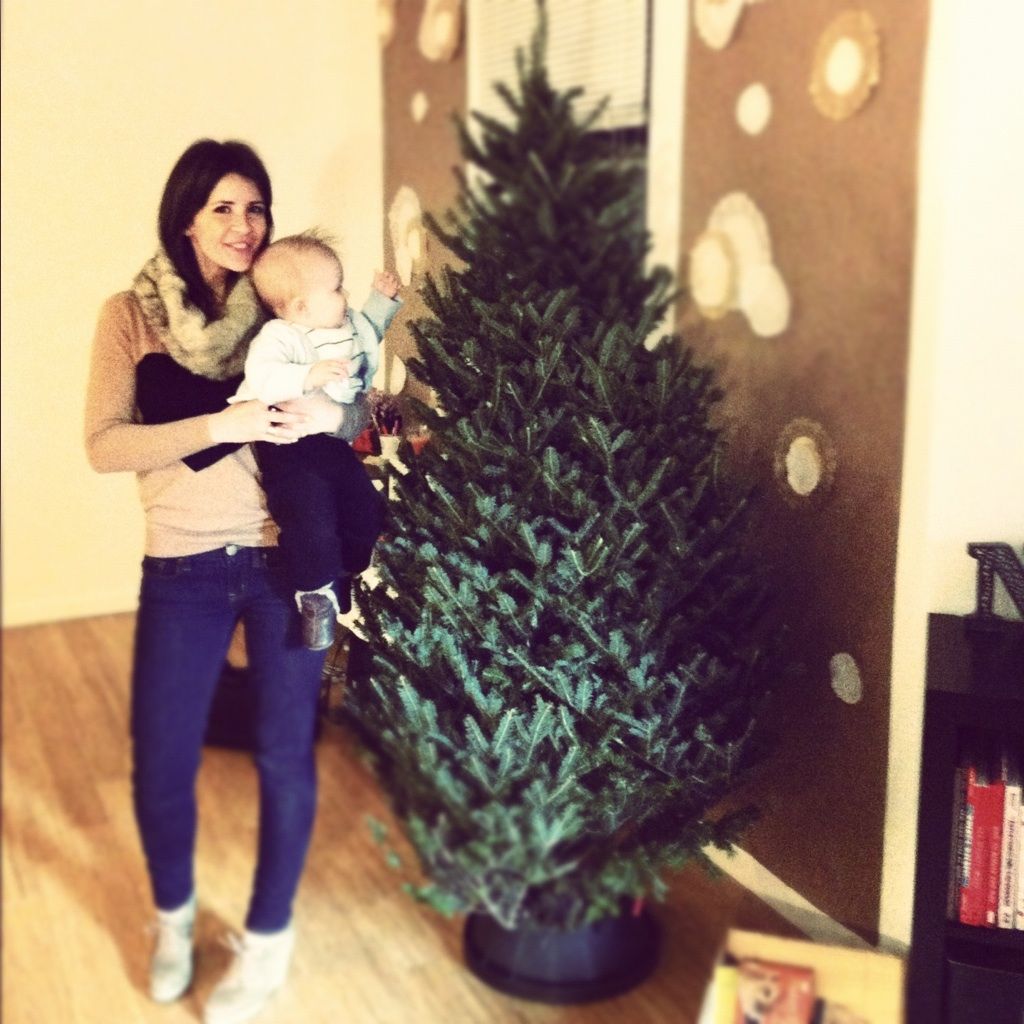 she is up and she is lit and she is lovely. ornaments are nearly all in their places, and i am just about finished knitting her up a real nice tree skirt. and as i knit knit knit i can't help but reflect on my very thorough and abiding feelings regarding the decorating of christmas trees. christmas trees are fascinating, don't you think a christmas tree just says something about a person?
i asked a few of my friends to share their christmas trees, as well as their tree rituals and theories, and i'll be posting them here throughout the month of december. i'm super excited.
in the meantime, internet, i'd like you to meet my tree. i call her shirley, after my crazy granny goose, because she is a fussy old broad. grand unveiling of shirley in all her glory to come soon.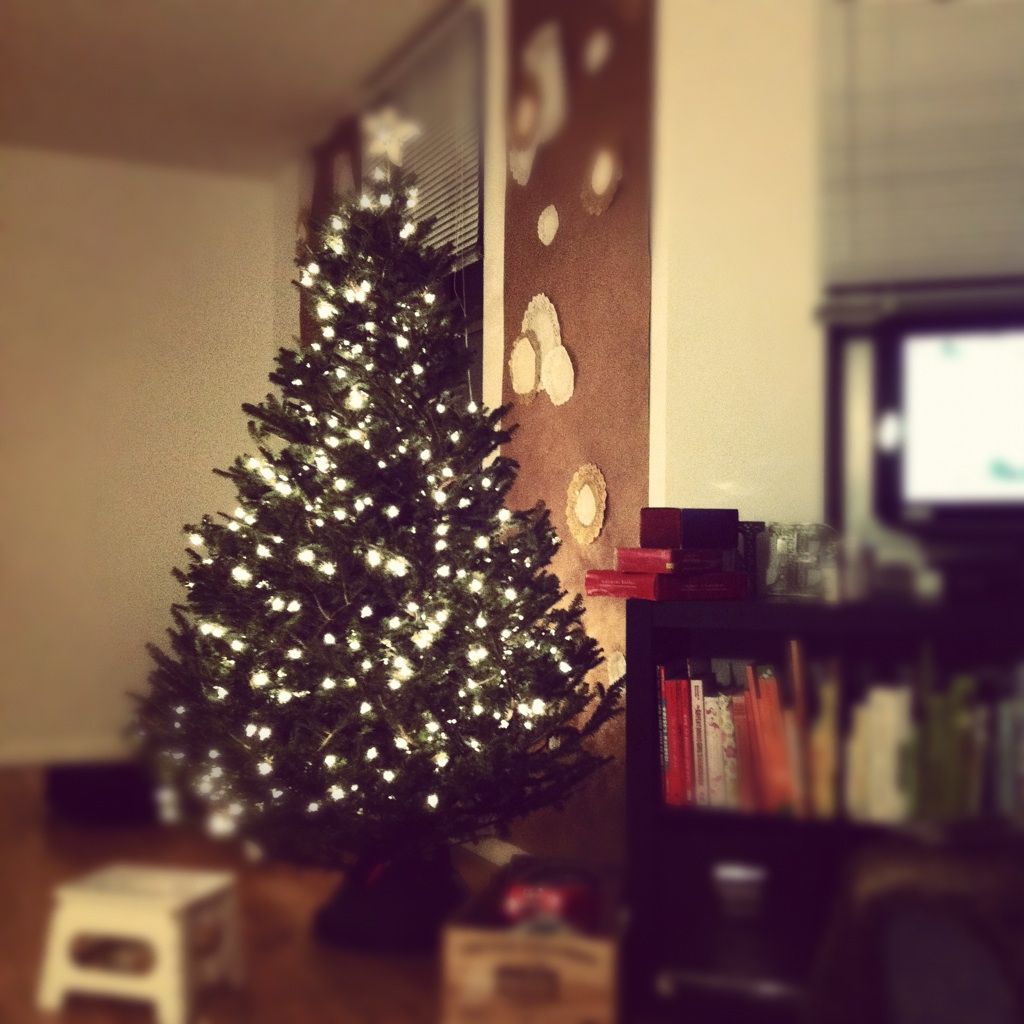 why, just a bit ago i swear i saw her screw her mouth to the side and look at me with that look.
you know the one.
would you care to share your christmas trees with us?
i'd love it if you did.
email me a photo of your tree
and a few sentences describing your deep seated neuroses regarding proper christmas tree attire
(real or artificial? colorful lights or clear? garland yes or garland no?)
at natthefatrat at gmail dot com,
it just might make the blog!