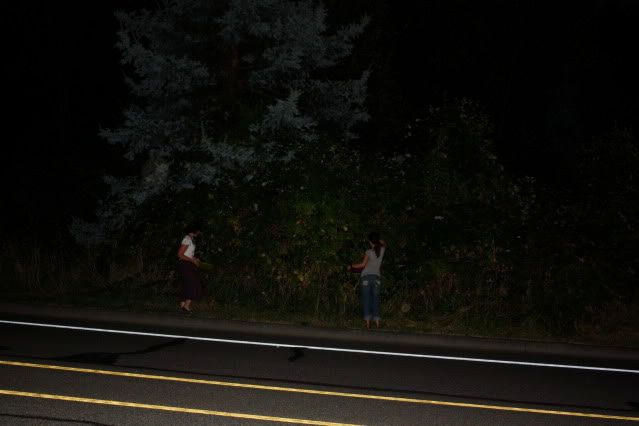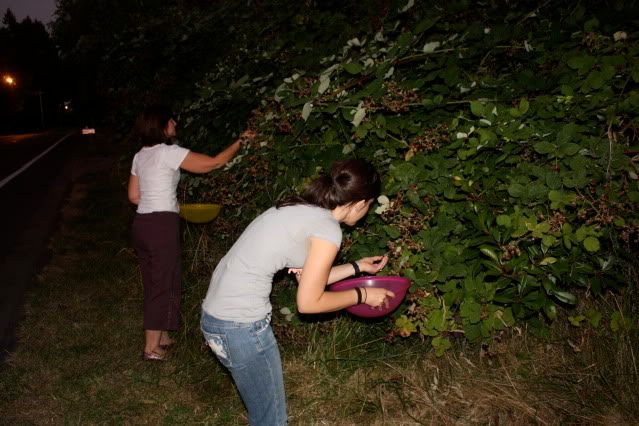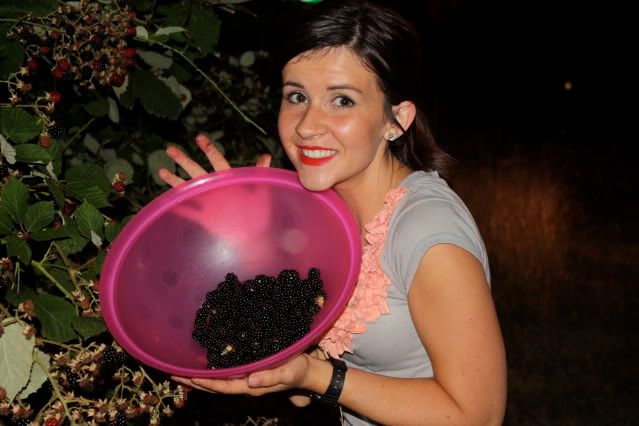 We went blackberry picking tonight, me, my mom, and my baby brother Blake.
While we picked I thought of my grandpa, who goes out every summer and picks blackberries near his home in Southern Oregon. I thought of the bags of berries he sets aside for each of his kids, a few of which are still in my mom's garage freezer.

I thought of the blackberries I picked the summer The Holbs and I were falling in love. I was working as a file clerk at a law firm in Portland and he was taking summer classes at BYU. We fell in love the old fashioned way, except emails and not letters, and one day that summer while composing an email in my head I walked barefoot to a little spot to pick blackberries and completely burned the bottoms of my feet.

When I married my pen pal I carried a bouquet of stephanotis and blackberries. We had our reception in a stable and danced in the dark on a grassy field to a live bluegrass band. At the end of the night I had grass-stained feet and a dark streak of blackberry juice smeared across my dress.

Happy anniversary, B. I love you like a whole lot.