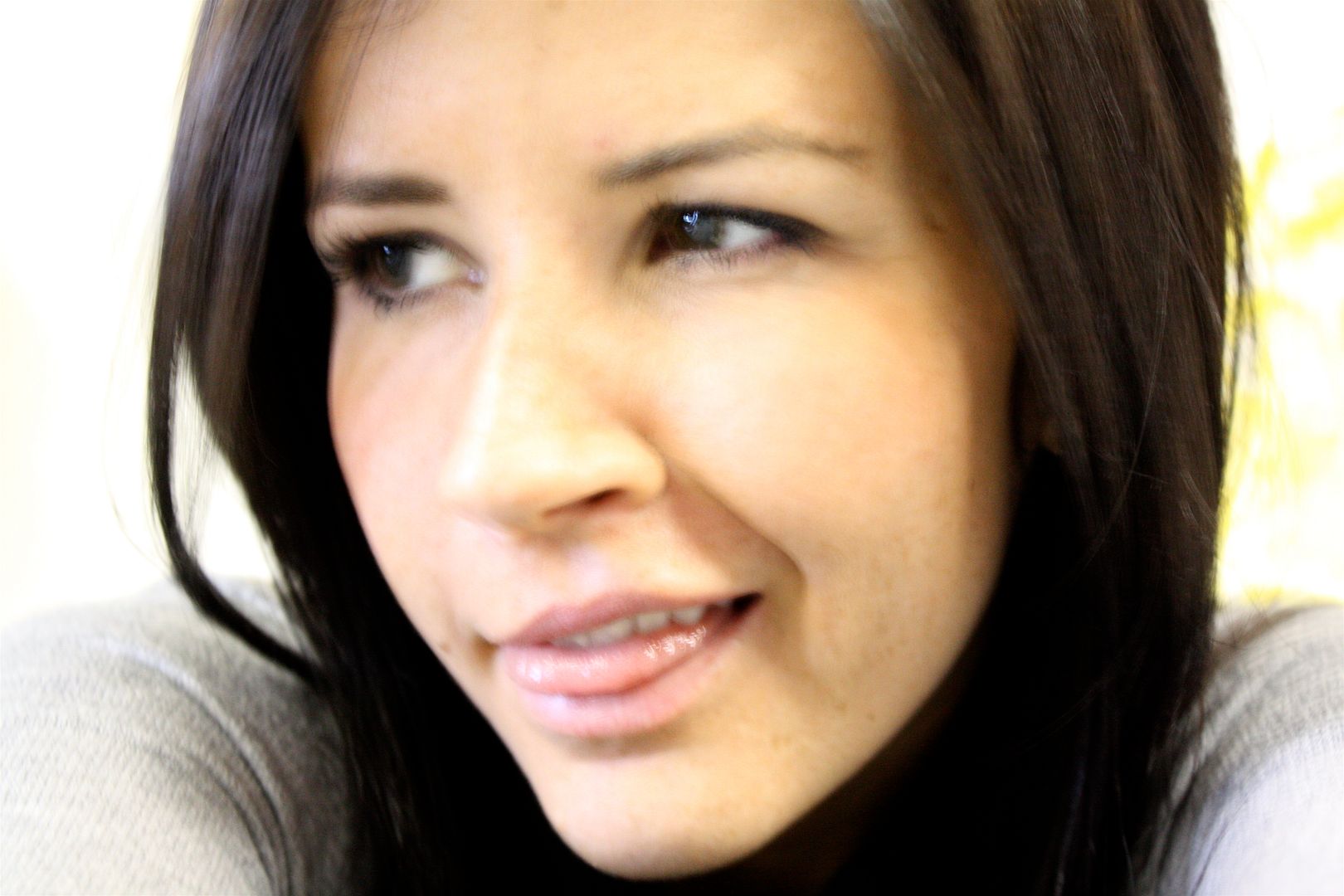 All day long I have had bloggers block.
What is that about?
I had bloggers block when I woke up Sunday morning and the universe reminded me that I had to think of something funny/witty/clever/secksy to write about for all of you new people and I could just tell already that it was going to be some kind of hard stuff.
Now it is Sunday night and I am wearing my stretchy tights with no pants on. I like Sunday nights for this very reason. The Holbs is studying for something in the living room with Klicka and I am sort of trapped here in the bedroom, being that I am pantsless and all. It is a prison of my own making but my pants are in the other room and I am too lazy to get them but I also really want a bowl of cereal! Conundrum.
So instead I wonder what I will tell you about. Perhaps this little gem? Today we visited mi amiga mexicana Elsa after our usual Sunday churching and socializing and ragging on the Bishop who is not a Yankees fan. Elsa likes to cook homemade tortillas for me and this is good because I like to eat homemade tortillas and that right there is a symbiotic relationship if I ever heard of one. After we ate and we topped our meal off with the first! pumpkin pie! of the season!, we sat on her futon while her numerous latina daughters read us the jokes from the wrappers of their assortments of laffy taffys and we got to pet an assortment of her family pets. Why did the chicken cross the playground? To get to the other slide. These jokes are pretty hysterical when you are high on homemade tortillas you know.
Speaking of (not really) there is something you should know about me. Most days I stay in bed until well past 9:00 am. Do you think less of me now?
Usually my mornings go like this:
Hear The Holbs getting ready at 7:30, go back to sleep.
Let The Holbs kiss me goodbye at 8:00, go back to sleep.
Let the dogs snuggle under the covers with me at 8:01, go back to sleep.
Wake up at 9:30, consider my options, maybe possibly get up, or else maybe, go back to sleep.
Riveting.
I really want a bowl of cereal but all I have is Raisin Bran and a sense of future guilt. I do not mean to say that Raisin Bran's not good cereal. You are forgetting who I am here. What I mean to say is that the kind of cereal I have is the kind of cereal that I like to sit down and eat in MASS QUANTITIES, so you can see the trouble there. But I have no idea what to write still and so it is really calling to me but also, the stretchy tights. Do you see the difficulties in my life?
While I am on the subject (not really), I have been thinking about it and I wonder if I say "Love You" too much. Is that a thing? I started to wonder this on my birthday when my Granny Goose called to wish me a happy birthday and to tell me she hasn't mailed my gift yet and here is why, because of everything in her life that requires doing or worrying, and also to tell me how Grandpa's garden is going. I always love these conversations because she finds the strangest things to go on about and I always feel I am getting a top-secret glimpse into my life as it will exist in fifty years or so. At the end of these conversations she always says Good night, honey-chile and I say, Love you, Granny Goose and then she goes Uh - bye and hangs up all prompt-like. This is not to say that my Granny Goose does not love me, do not mistake, because actually it is legend in my family that I am her very most favorite genetic relation. It is just, I don't think people say Love You in her life the way people say Love You in my life. And by people I mostly mean me. Follow along with me please.
I tell everybody Love You. I love my mama, I love my sister, I love my friends, I love the garbage man, I love the cashier at the Safeway. I end all conversations like this: Love you! Now, I have to allow for the slight possibility that maybe I just really do love everyone, but my inner doubt monster makes me wonder if it's just become a habit, like a signature sign-off. Love you! It's like people who hug too much and make other people go Ew. Do I really want to be a source of unwarranted lovingness? (Do I?) The other day over gmail chat I told an old high school friend that I loved her as we parted chat ways causing me to ponder for a moment whether that was indeed true and whether I freaked her out a lot, a little, or not at all? It turns out, I do love her, I probably did freak her out, and apparently I am just an indiscriminate lover. Isn't that just my luck though?
Anyway all this thought provoking has led me to a final destination, which is that I really do need a bowl of cereal, and probably also a peanut butter and honey sandwich while I'm in there sans-pants. Also it is plain I am not going to come up with anything interesting to write about and so I may as well give it up. Perhaps I will fall asleep reading my Book of Mormon, because that is what always happens when I read my Book of Mormon because being spiritual is just so tiring. And you know I would know.
Love you!