right now,
philip seymour hoffman
,
catherine keener
, and
christopher walken
are filming a movie down the street from our apartment.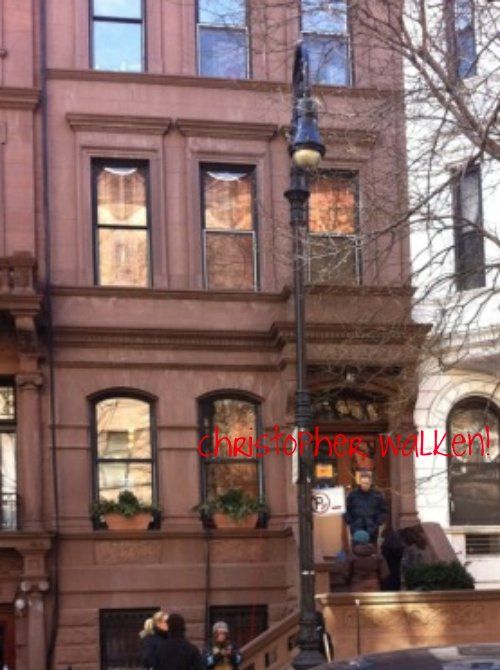 tell me, how many times do you think i could wander past the set, all innocently-like, on the off chance they need any eyelash-less extras, before it gets to be excessive?
six times? maybe seven?
* * * *
i took this picture of mr. holbrook this morning. how does this make you feel inside? like anything is possible, am i right?
* * * *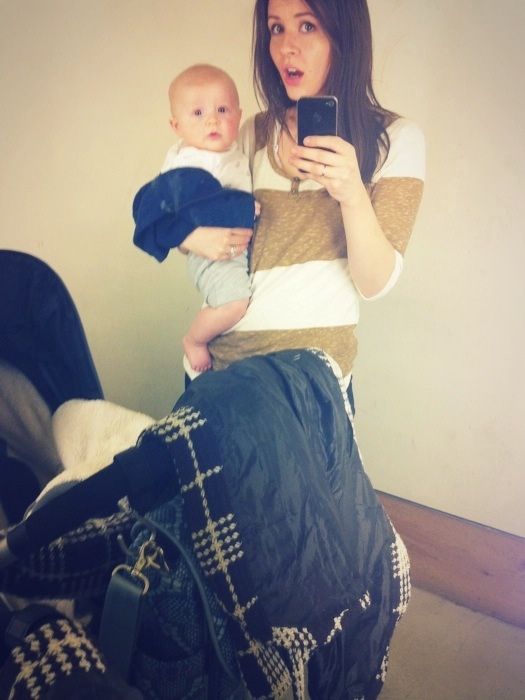 huck looks a lot like his dad in this one.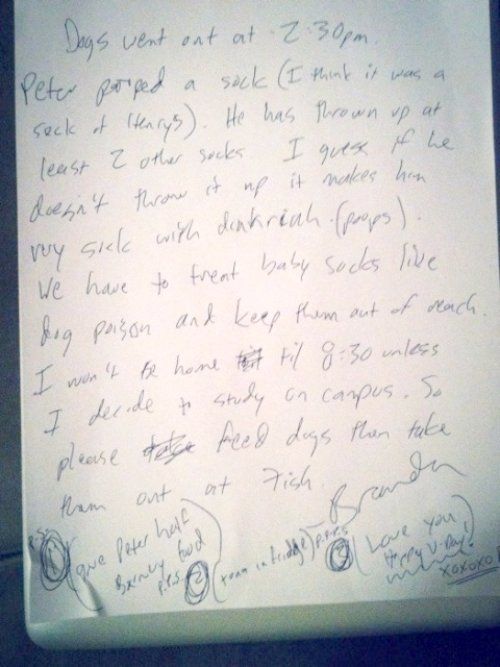 after a weekend of intense intestinal distress, poor peter pan finally pooped out that sock he ate. tell me, but when you have an emotionally disabled dog who likes to eat baby socks when he's mad, what do you do? gold star to the holbs for this delightful note (poops).
* * * *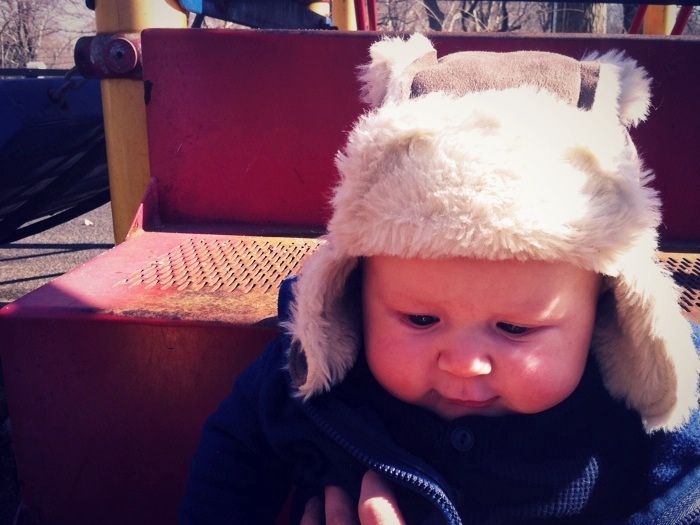 today the highs reached gloriously into the fifties, so i introduced huck to central park. they got along grandly. and then we took the most ridiculously sunny stroll down fifth avenue. i changed huck's diaper in the dressing room at an anthropologie.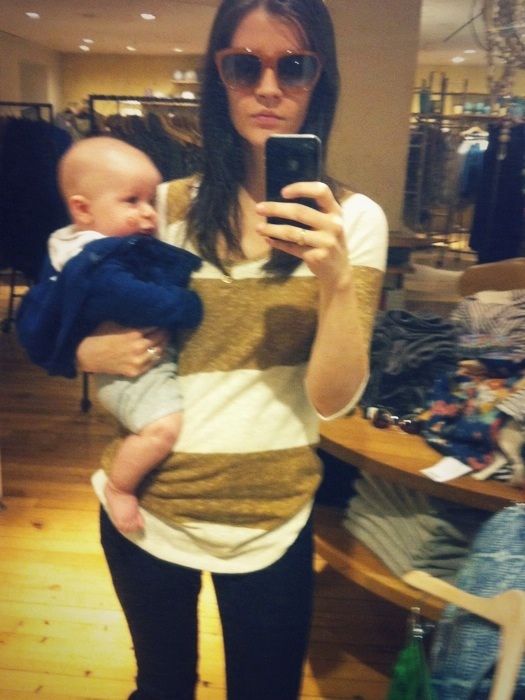 i didn't buy these sunglasses there, because i love my husband. happy valentine's day, baby! (i can never keep socks on that kid! they fell off in his stroller.) (that is a lipstick kiss. it's good, right?)
* * * *
my holbslovah got me a package of these little guys for valentine's day.
if you haven't had a chocolate peep yet i will give you the cliff's notes:
they taste like you have died and gone to heaven.
* * * *
my huckly's hair is this close to being long enough for a mo-huck. also, he is radder than your grandma.
peace out.