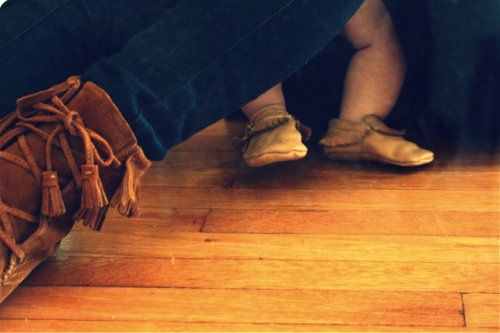 huck's mocs are from the ever-fabulous
freshlypicked
mine are from the crew-jay
it has been four days now, and we are still living with the excitement of peter pan's remarkably unreliable intestinal pyrotechnics. i am telling you, that dog really knows how to live life to its fullest!
so far one sock has resurfaced from the great and terrible panbowels, but it seems there may be more in there. how many baby socks are we missing, anyway? i can tell the city hasn't been as fun for pete this time around, and as usual, he is taking his anger out on socks. we're starting to wonder what should be done.
for now, we are making sartorial decisions based on what does not involve socks (i.e., dog poison). mocs, not socks!