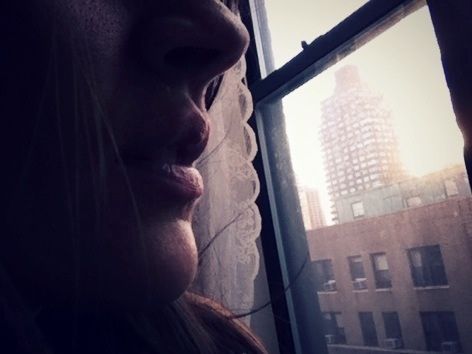 i feel like things must be better in the city. all i have to do is whisper my hopes and dreams to the skyscrapers, and they send my requests heavenward, and then all of my earthly desires manifest themselves along the concrete.
yesterday, after weeks of thinking, "i really must get a case for this iphone already before i drop it," i found a lovely, homeless blue iphone case, just sitting in front of the duane reade waiting for me. you can never be sure about these things, but i think it was left there just for me, by the lady of manhattan herself. she was in great shape, that blue iphone cover, she just needed a little spit shine (and also a thorough disinfecting).
who is this lady of manhattan, i wonder? is she the statue of liberty? the ghost of the chrysler building? my urban fairy godmother? whoever she is, i think she likes me.
ust the other day brandon told me he plans to be "one of those new yorkers." you know, one who never leaves the island unless it is involving a.) the beach, or b.) disneyland.
huck likes new york a lot but then what does he know? he's only four months old but already he prefers to see the city by arms. no strollers, thanks (strollers are for napping), no slings or carriers.. mama's two arms, please, and the whole city in front of him. he likes it, and golly! dude is heavy.