Brandon and the dogs went out a walk tonight before bed, just like they always do. But tonight they came home all excited!
"You will never believe what just happened!"
The story goes: Brandon was walking through the park when he saw an old guy with a white beard wearing green and red suspenders, green and red chucks, and very red trousers. Brandon told the guy he looked just like Santa Claus, and the man laughed and said, "I guess I'll see you on the 25th then!" and handed him a business card.
Brandon produced the card from his pocket with a grand flair and handed it to me.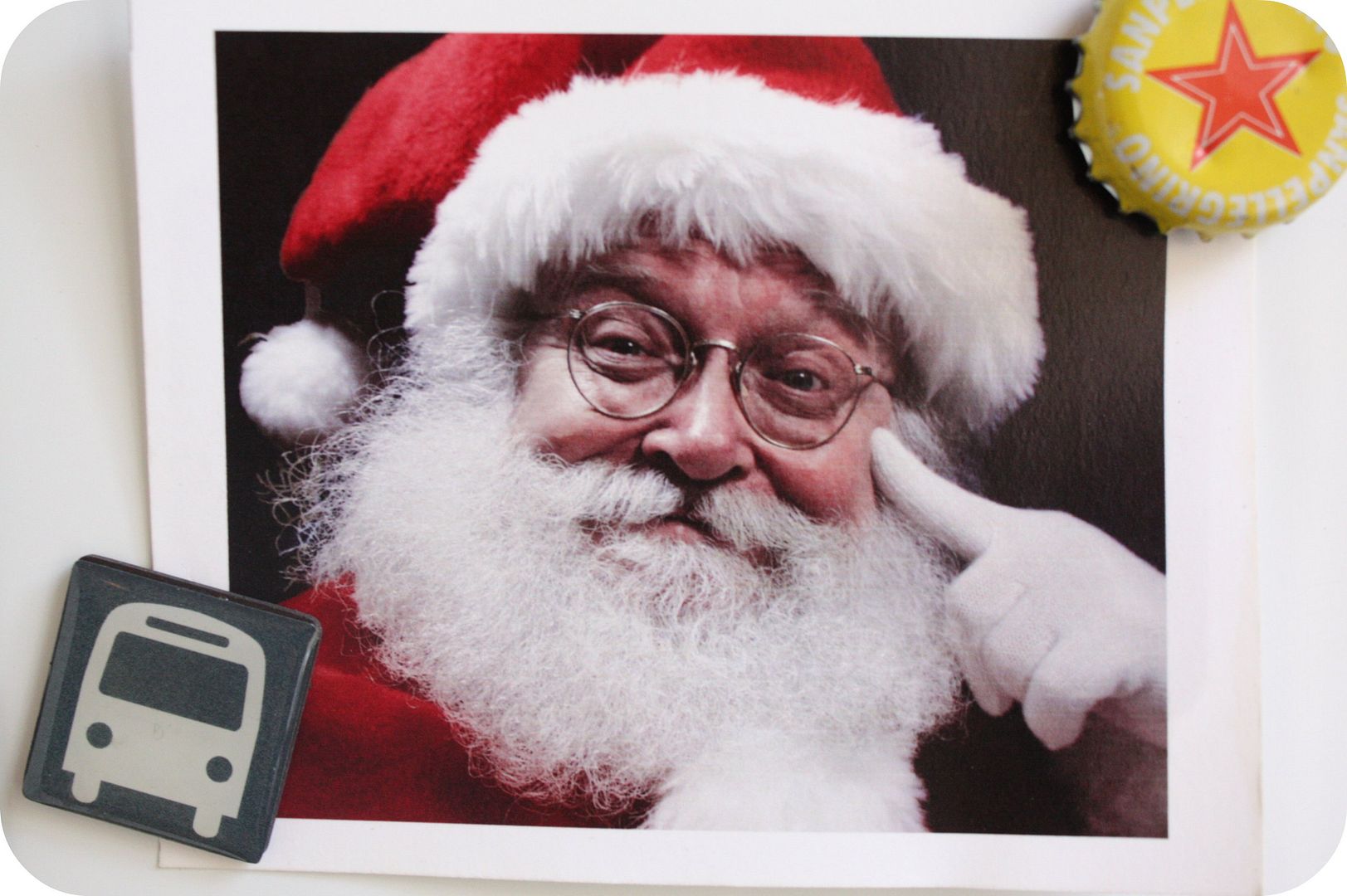 The front.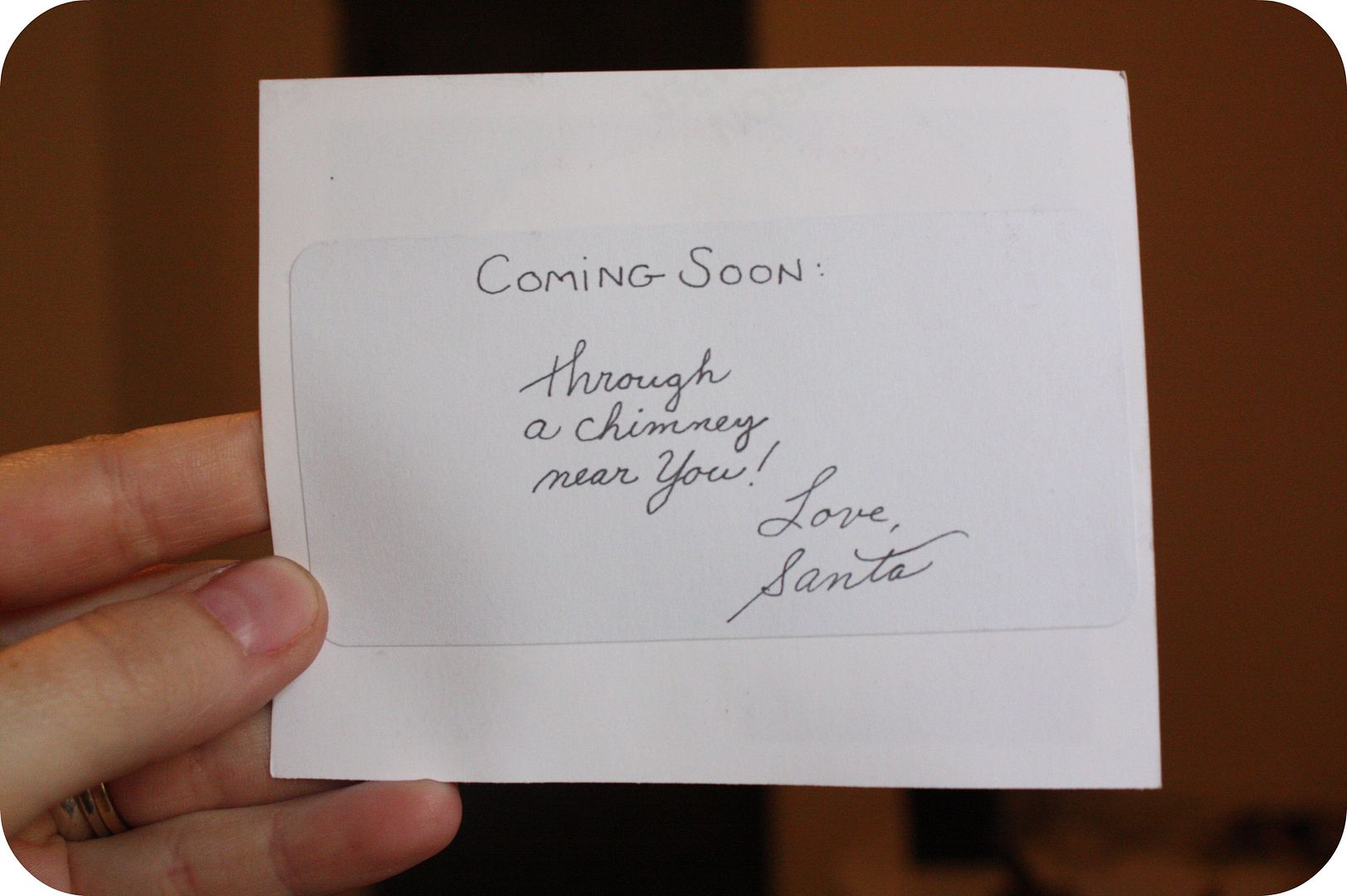 The back.

I KNOW.