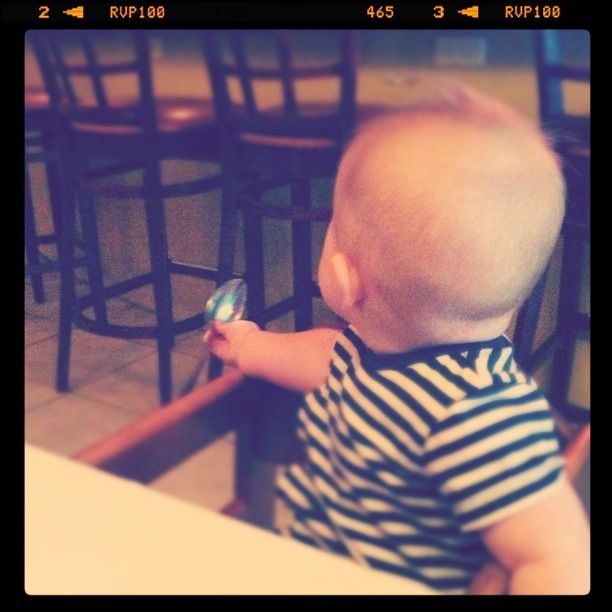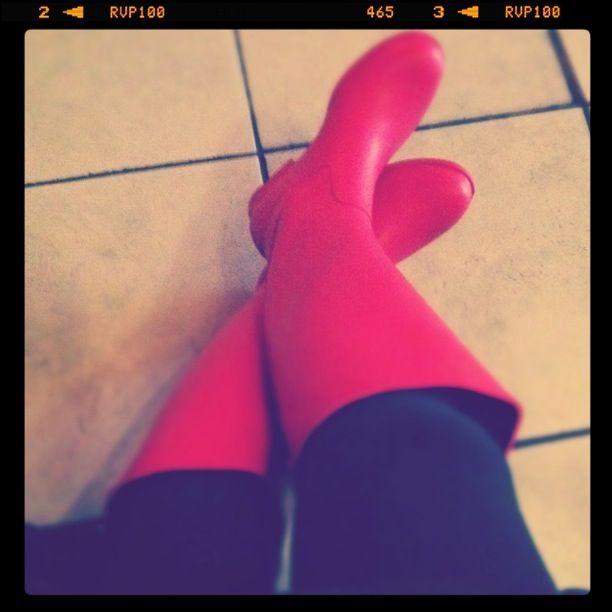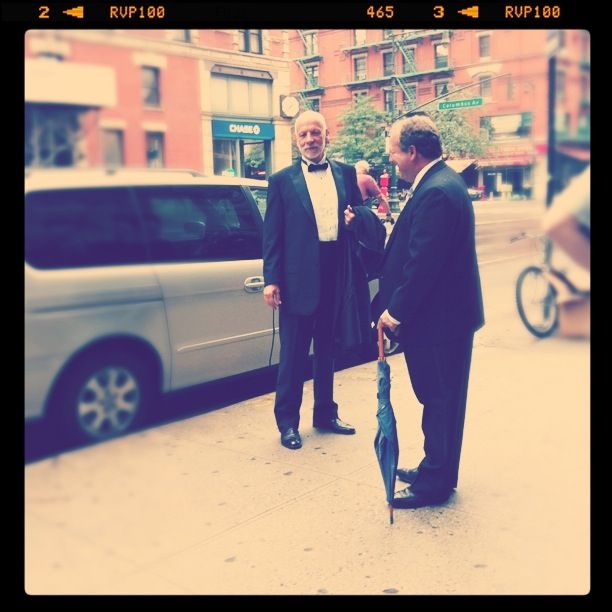 oh, irene. the sun never quite made it out of bed this morning, we could tell she was coming. so we wandered around the neighborhood for a bit before the rain started to fall, my holbslicker and the huckumbrella and i. we could feel the electricity bouncing between the gray misty clouds and the coming storm on our arms all afternoon. we popped into a few bodegas to see what all was left on the shelves, and searched out open restaurant for a quick lunch before we headed inside to wait out the storm.

we found a thai place. it wasn't terribly fantastic.
but don't you worry. huck is ready for lady irene.
he says, "bring it, sister!"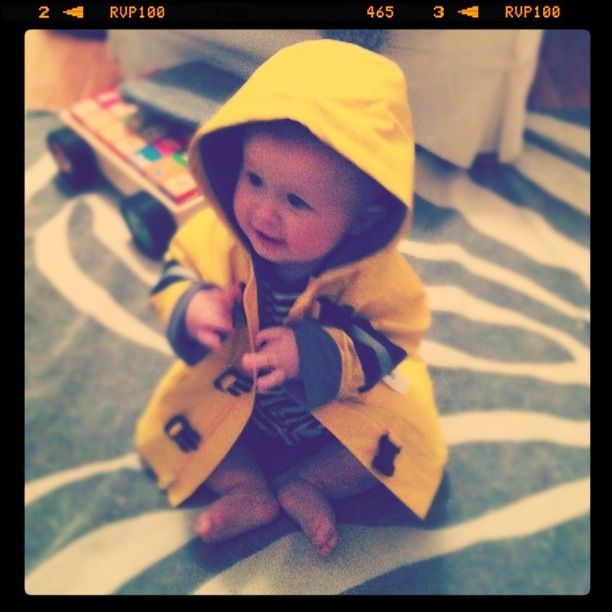 we're lucky to live in a safe zone. we've been emailing friends to make sure we're all prepared. we have plenty of water and batteries and sugary snacks. we feel ready to wait this one out. there's mad men on the netflix, i have some needlepoint to attend to, and there is a squishy baby who is just learning to crawl around the house. what more could we need?
i'm feeling pretty good about it. thanks everyone for your concern.
i'll be sure to keep you updated.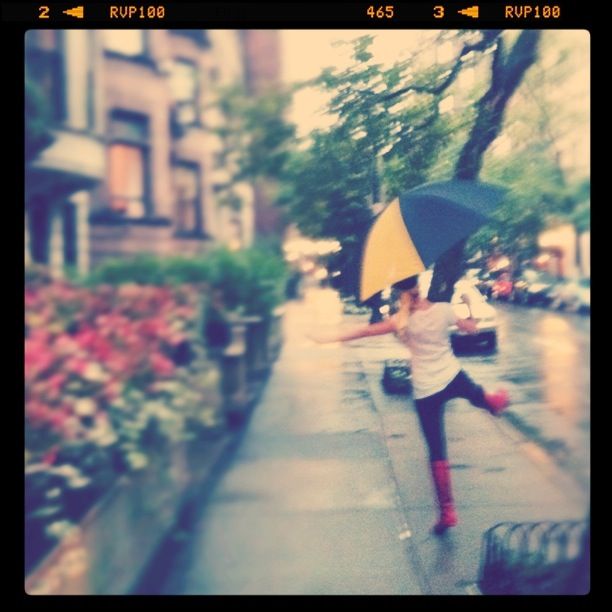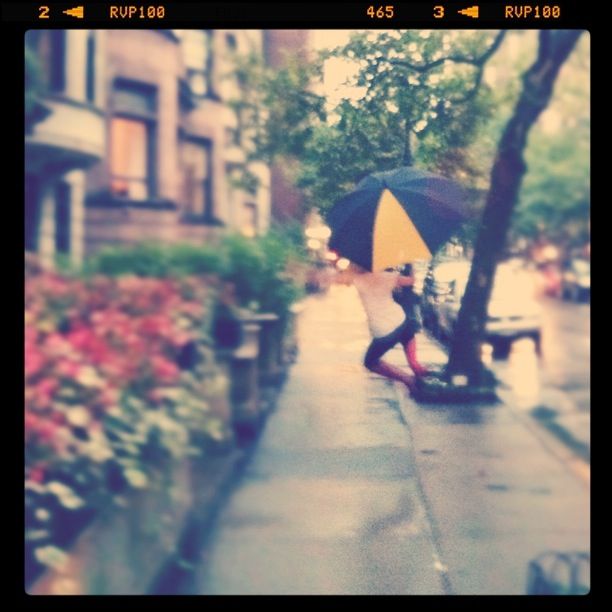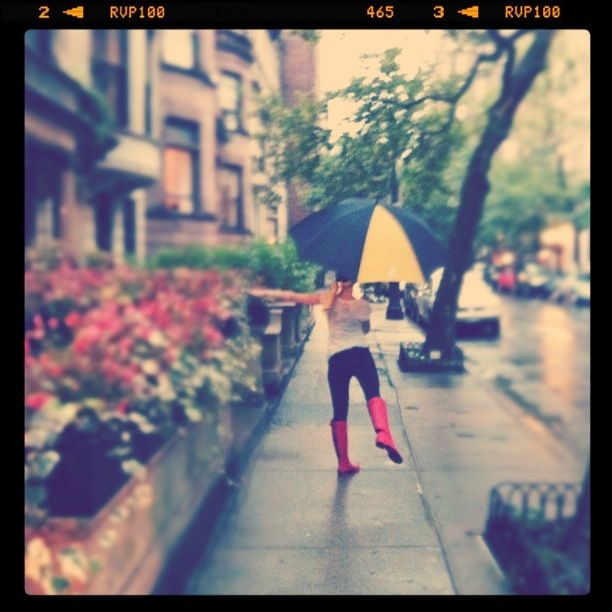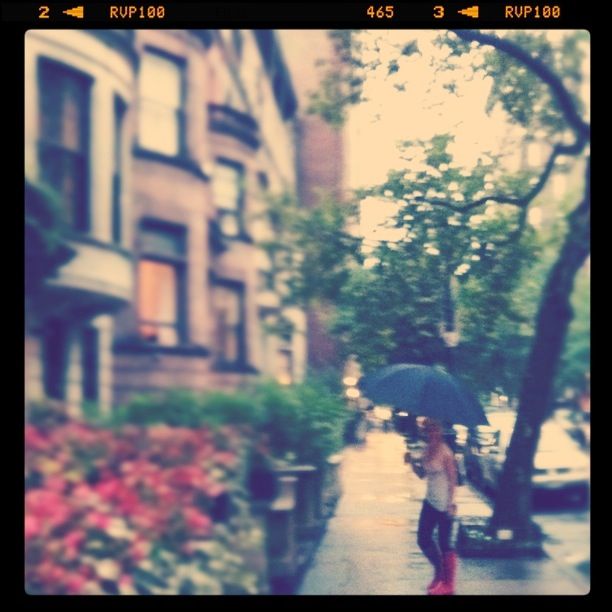 stay dry, east coasters.
see you on the flip side!
this week, on the babbles:
at the new home ec,