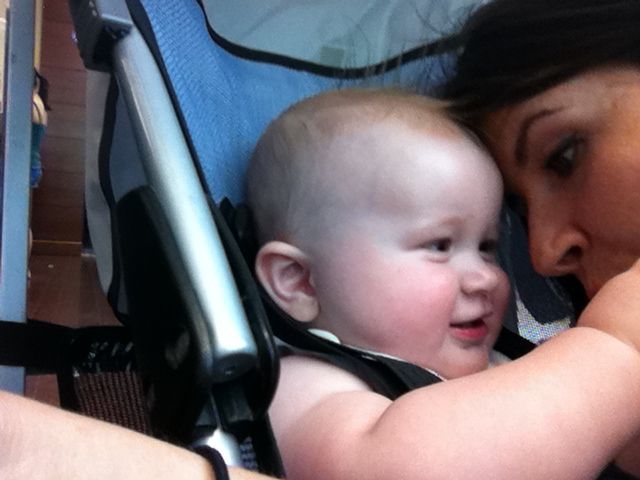 the other day i tried on a pair of hot pink skinny jeans. they were, like, hot pink. with zippers on the ankle. i don't know much about this whole ankle zipper thing, except whoever invented them must not sit cross-legged ever.
i realized as i tried them on that, should i bring them home with me, they would be my second item of hot pink clothing meant to be worn on my bottom half. and as i realized this i wondered to myself what all that would say about me as a person, a person owning two bottom halves made of hot pink, and hopefully it means something flattering, but i wouldn't get my hopes up.
i bought them and then brought them home with me in my strollah, with my bebeh, and my three twelve-packs of diet pepsi sticking haphazardly out of the undercarriage storage.
the holbsamundo used to have zippers on his shoes, he informs me as i type this incredibly poetic bit of literature. he is waxing nostalgic about these shoes now, and about "putting quarters in them" for the purpose of "making phone calls" after school.
furthermore, there are no fewer than thirty-six cheerios strewn about the floor at this moment, currently. i look at them, all sad and abandoned, some of them ground up into magical cheerio dust, and this is how i know i have become an adult.
this week, on baby's first year:
and, on the new home-ec:
(can you tell what's on my mind these days?)
whew!