i spend a disproportionate amount of time watching meg ryan movies.
well, you know that, but let's keep going.
i like when harry met sally when i am feeling cerebral, i like you've got mail when i am feeling emotional, and i like sleepless in seattle on the off day when i really need to recite the "shriveled little legs" scene.
also, french kiss is really good for a day when you need a hit of kevin kline and/or lactose intoleraaaaaaaaaaance!
the other night i was laying in bed letting all my thoughts dance across my eyelids when i had a rather brilliant idea. it was so brilliant i sat up in bed right away to type it out (rather poorly) on my phone, lest the idea get away from me. the glaring light from the screen blinded me and made my eyes ache.
"there is one of us in all of the movies" is what it said when i read it the next morning.
(i'm pretty articulate in the wee hours of the morning.)
(proof: it is only 12:22 am and i just had to consult a thesaurus to come up with the word 'articulate.')
the point is, i am the frank.
i am not the kathleen (i am sorry to say), and i am not the annie, either. i'm not even the sally! although if i had to pick a meg i am most likely the sally.
but no, no, i am the frank. that nut in the observer.
shall we review?
1. i get obsessed with random things.
antlers? cake plates? electric typewriters? the gentle, soothing lullaby of a piece of machinery so perfect...
2. i concoct bizarre theories about things of very little significance.
the whole point behind a vcr, for example.
and who ever in this world needs to have it be a house rule that they are not allowed to make complicated metaphors when trying to prove a point but a frank? i ask you this in all sincerity!
really, it's quite an honor to be the frank. i am proud to be the frank! i mean, it is certainly better than being the walter for crying out loud but i do not wish to be rude.
and yet . . .
in the end, frank gets dumped. don't think that's not lost on me. frank gets dumped, and while we're on the subject, kathleen never fully appreciates him. why is that? why doesn't kathleen love him? i am always wondering this. frank does such a wonderful job being that horn all forlorn! what is he missing here??
yes, i am the frank, and yes, i married the joe.
so there you have it.
(except, i love computer solitaire.)
all of this to say, the other day i bought some vintage 1950s men's frames at the brooklyn flea market.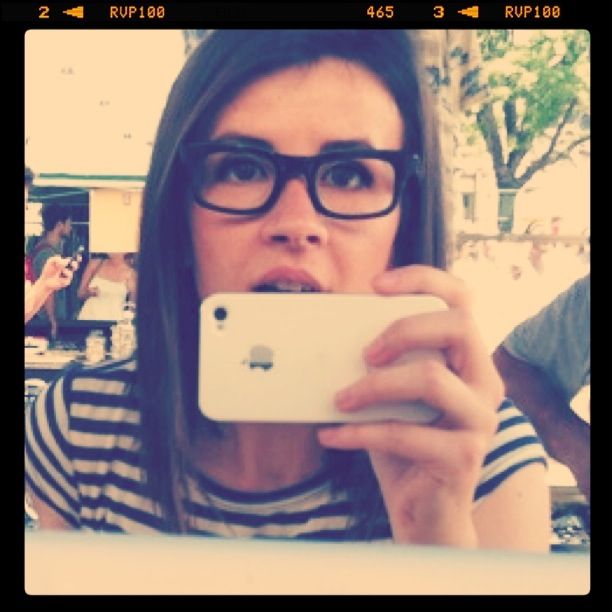 they are terribly franky.
(three cheers for finally having vision coverage after a zillion years of grad school!)
and then, we ate milkshakes.
we totally wished you were there with us.

of the meg canon, who would you say you are?
(huck is the jonah. duh.)