Today I would like to talk about my dogs.
This is Peter "Don't Cut My Nails" Pan. In case you've forgotten.
This is Barnaby "Poop In My Pants" MacDuff. He is happy to see you.
This is what Petey looks like when I leave the house.
And this is what Petey looks like when I get back.
This is how Petey prefers to sit and watch LOST with us.
This is how Brandon feels about it.
Today I shared some sausage with my dogs, and did not bother at all to edit the photos so they wouldn't be all orange.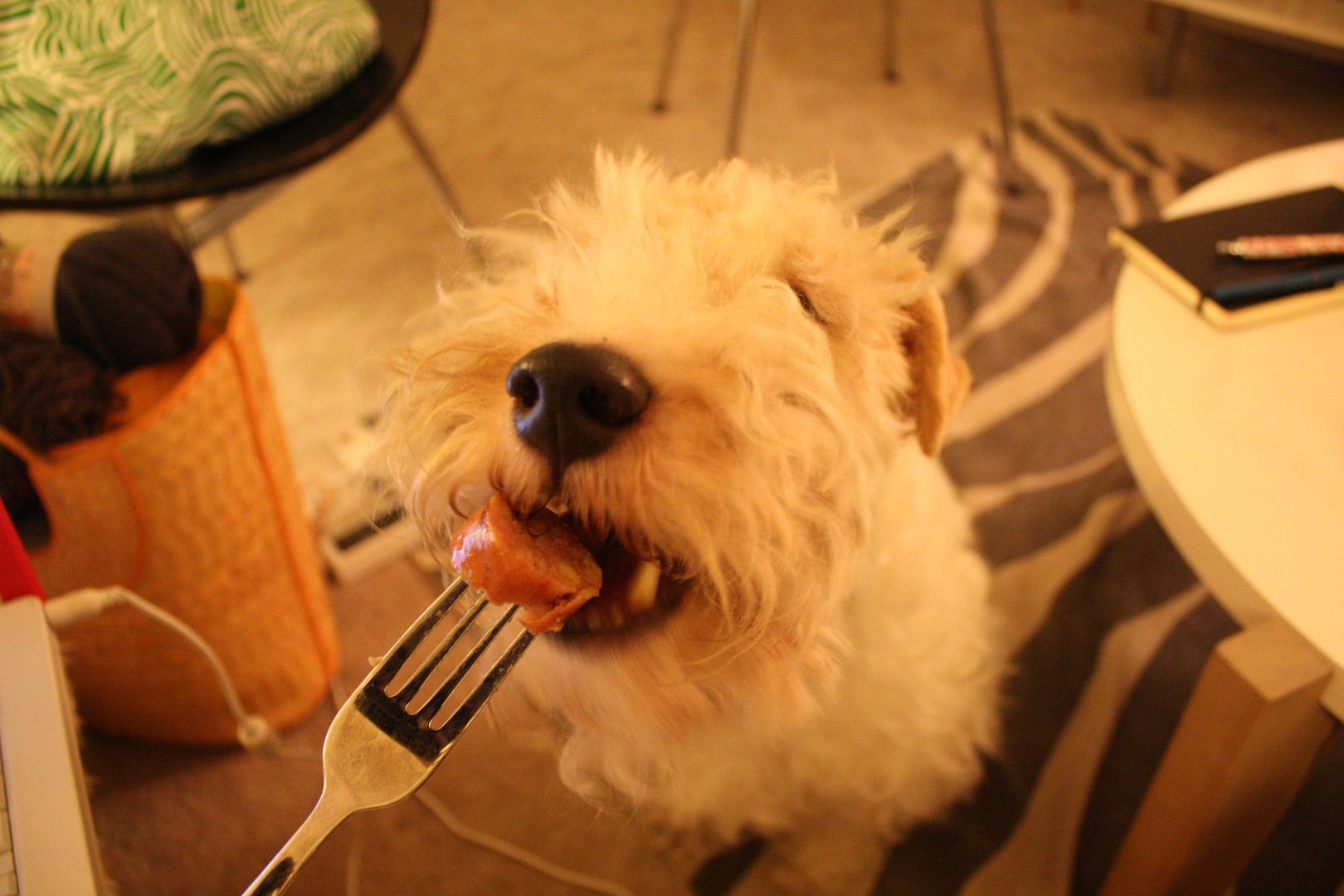 Barnaby, on the other hand . . .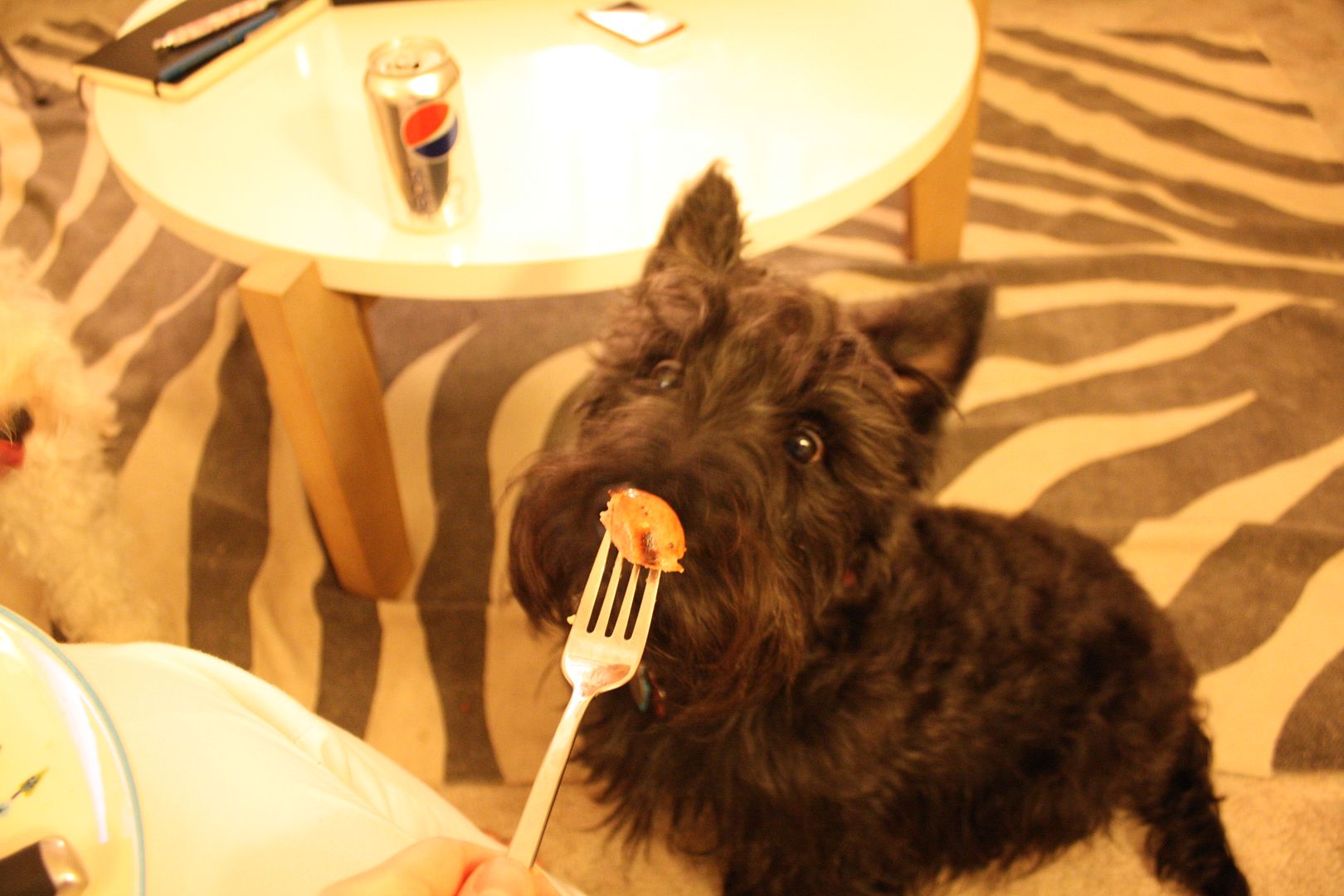 "What is this? A snausage?"
(Please note the crossed eyes.)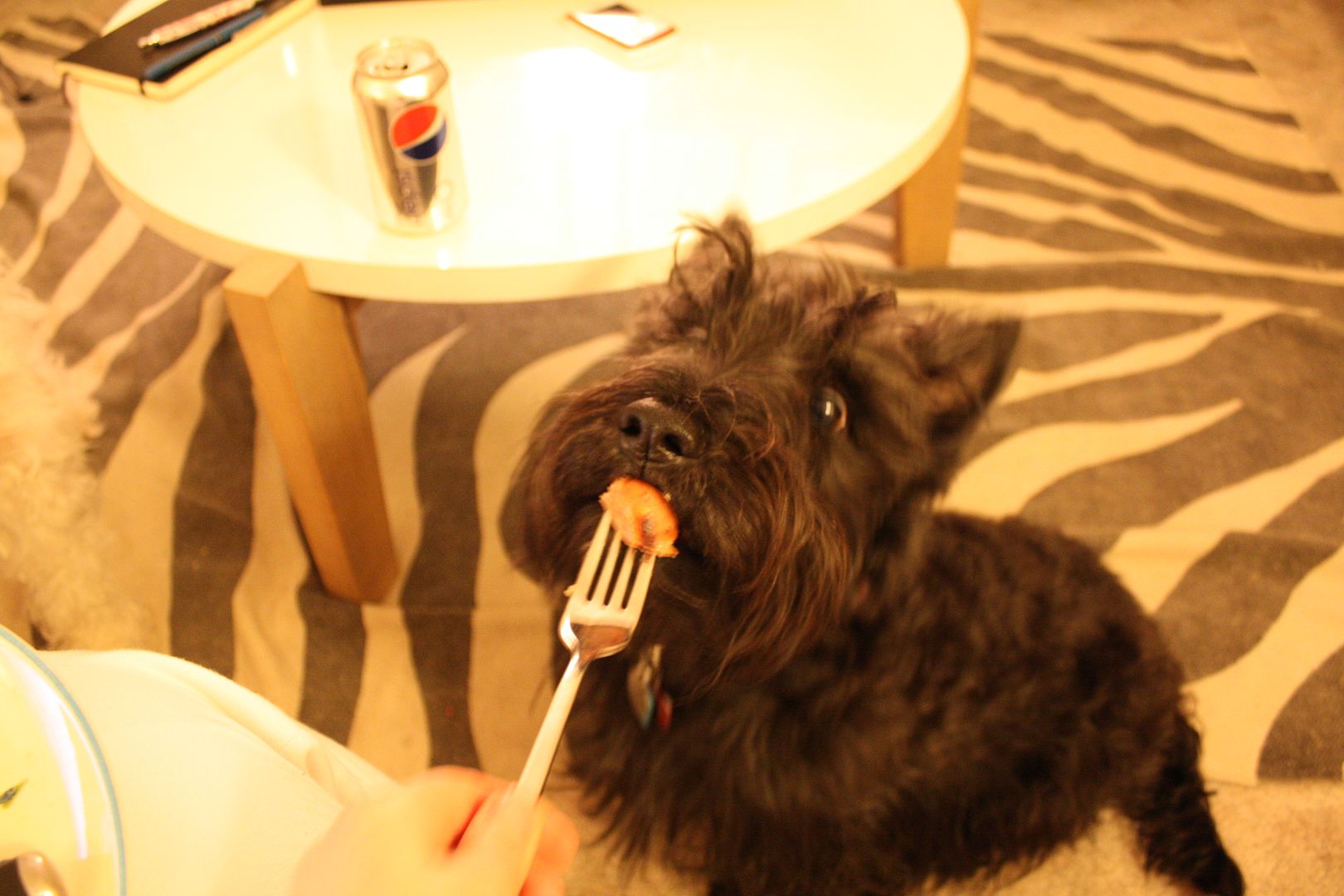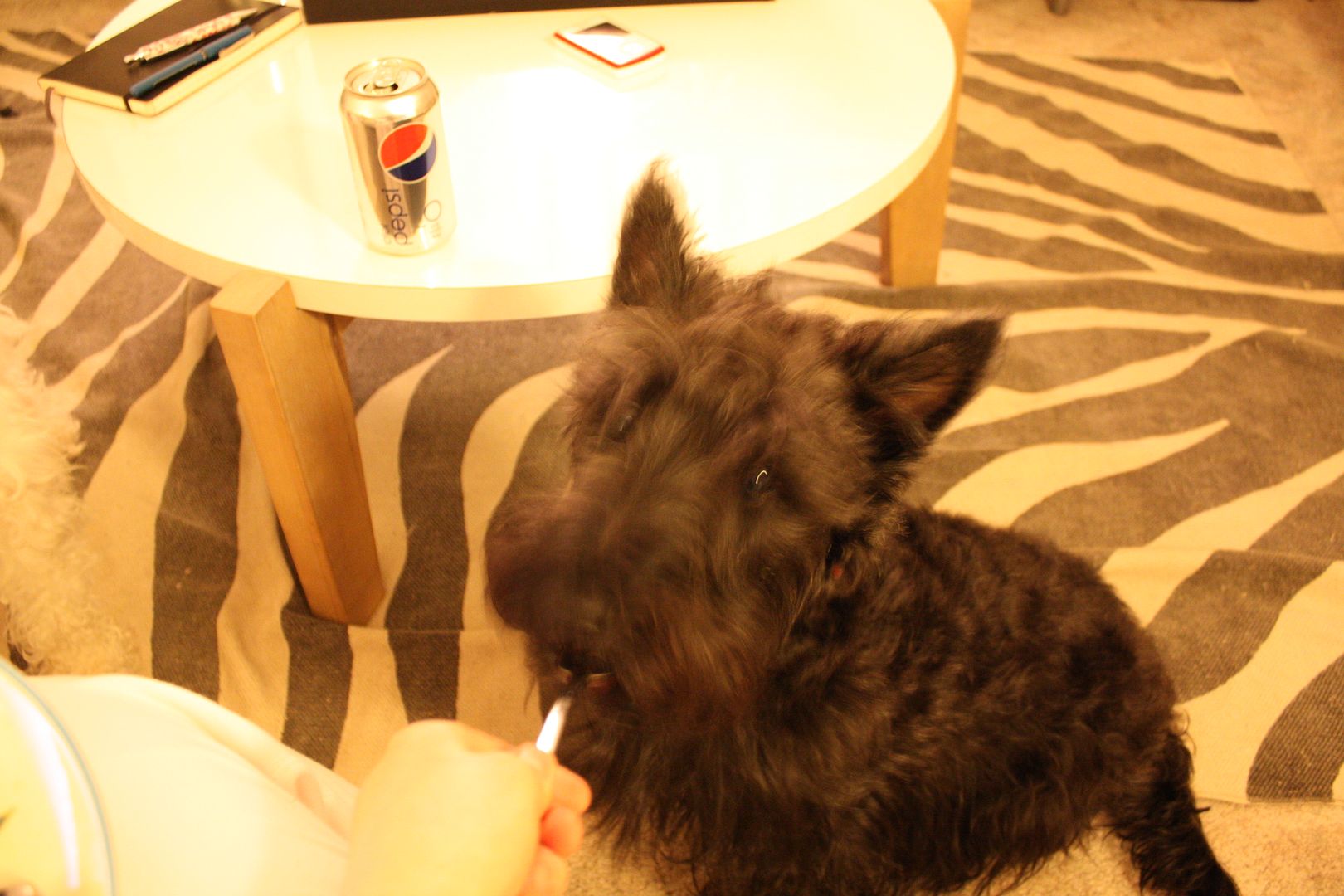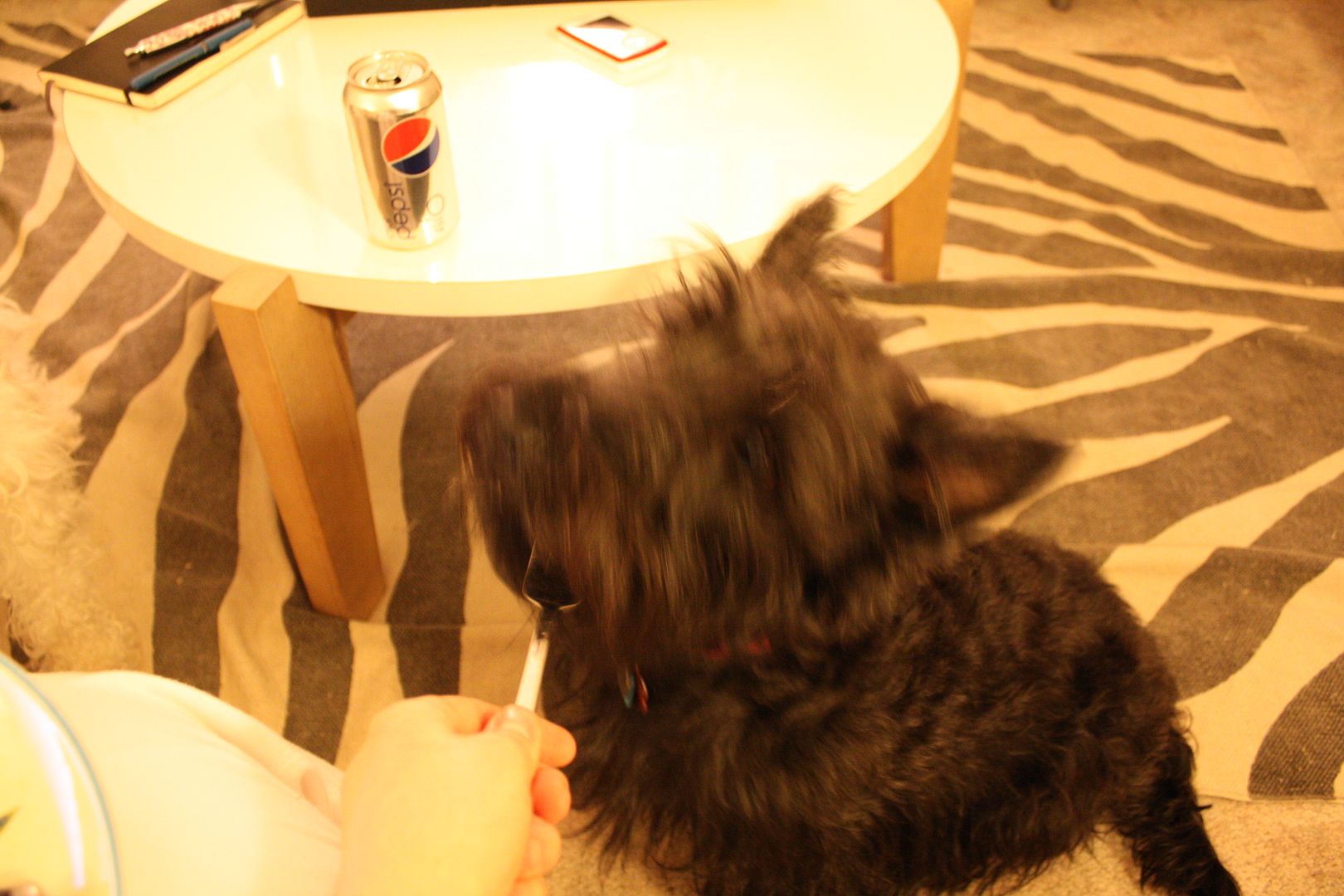 This is some pretty thrilling stuff, isn't it?
The other day Barnaby MacDuff stole one of Peter Pan's babies. Barnaby doesn't know quite what to do with these toys, but he knows that the longer he keeps them from Peter, the more fun things will get. So he laid on top of that toy like a log in the middle of the living room as Peter Pan whined and cried and danced about with a worried expression. It was hysterical, and Barnaby showed no mercy, prompting The Holbs to wonder aloud,
"What will it be like when we have kids that do this too? How are we going to handle this from two species at once?"
And then we watched Peter claw at the air three feet in front of Barney's face, while Barney looked on, completely unfazed, perched comfortably on that stuffed blue stegosaurus.
"Eh, I'll be working."