my sister amanda, her husband zach, and their sweet baby theo are here this week to walk all over the island of manhattan with me and eat at all of our favorite places.
like, at the shake shack, lame.
(but this time we ate at the shack in washington square park. yeah, we like to mix it up a little.)
tonight we had pizza at patsy's followed by magnolia for dessert.
and then us girls came back to nurse our babies on the couch and watch newsies while the boys walked the dogs through the park.
it should be noted, magnolia's peppermint icebox pie is a-ma-zing,
right up there with their banana pudding.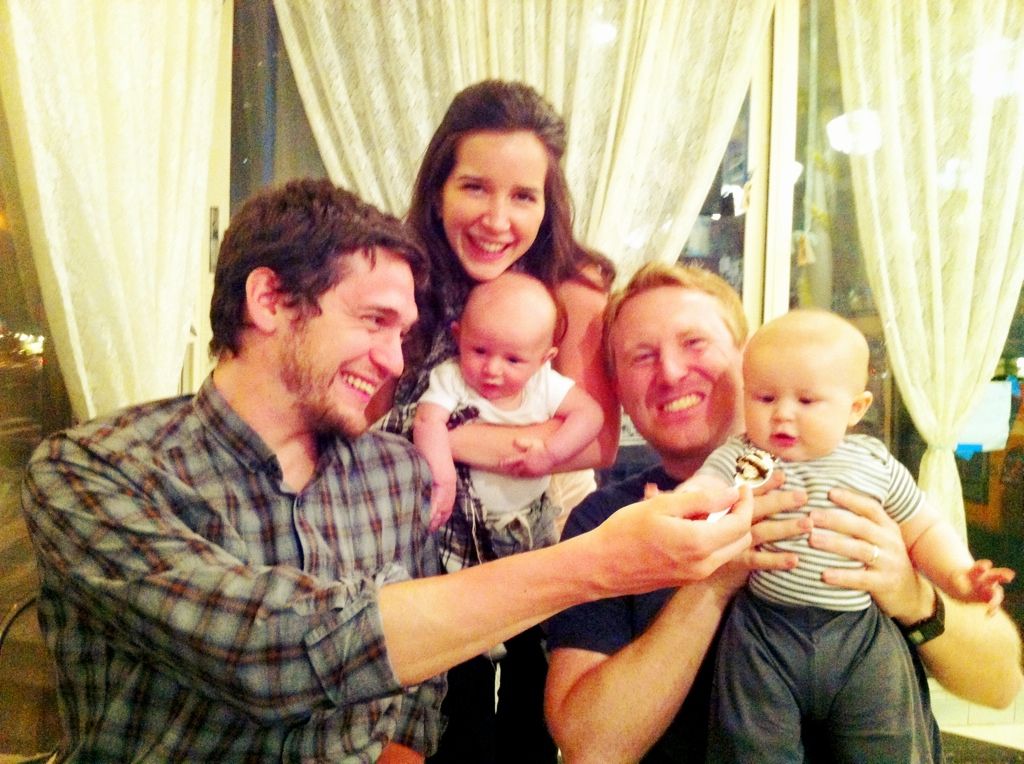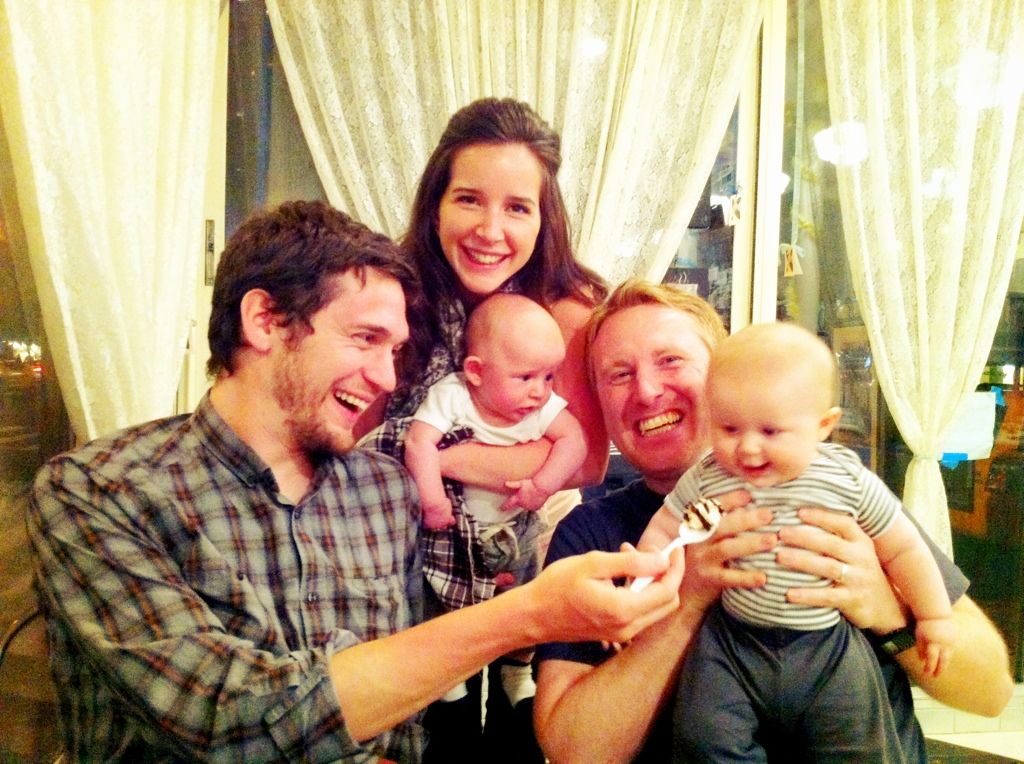 while we were there, uncle zach tried to feed huck his first sugar.
and then we jammed to a little jackson five with dad.
i'm going to miss my sister when she leaves tomorrow!