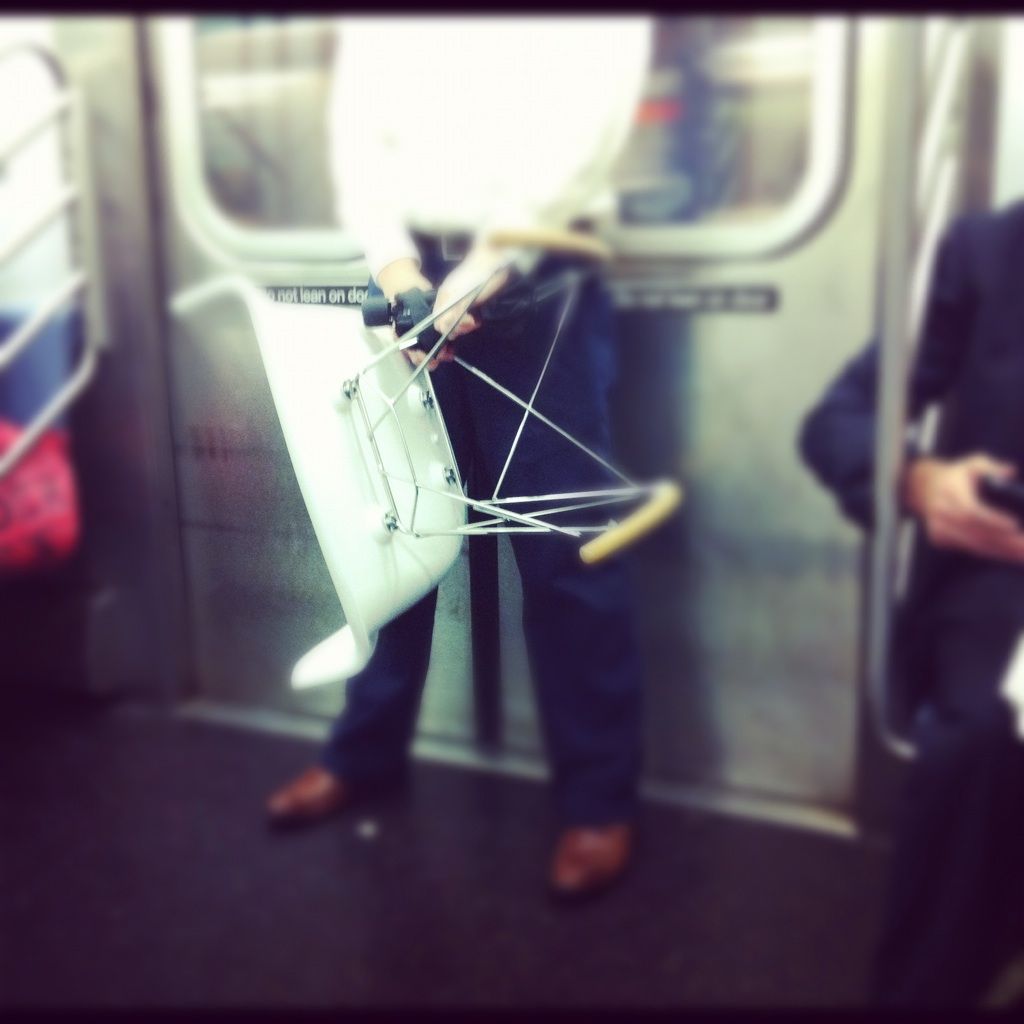 so the other day, when i probably should have been answering emails (dudes), i happened upon a listing for brand new replica eames-style rocker on craigslist. it lived in the financial district, it didn't fit in her studio apartment. i had been hoping and dreaming for a little fiberglass rocker to call my own for just about forever! my heart skipped a little beat and i emailed her right away.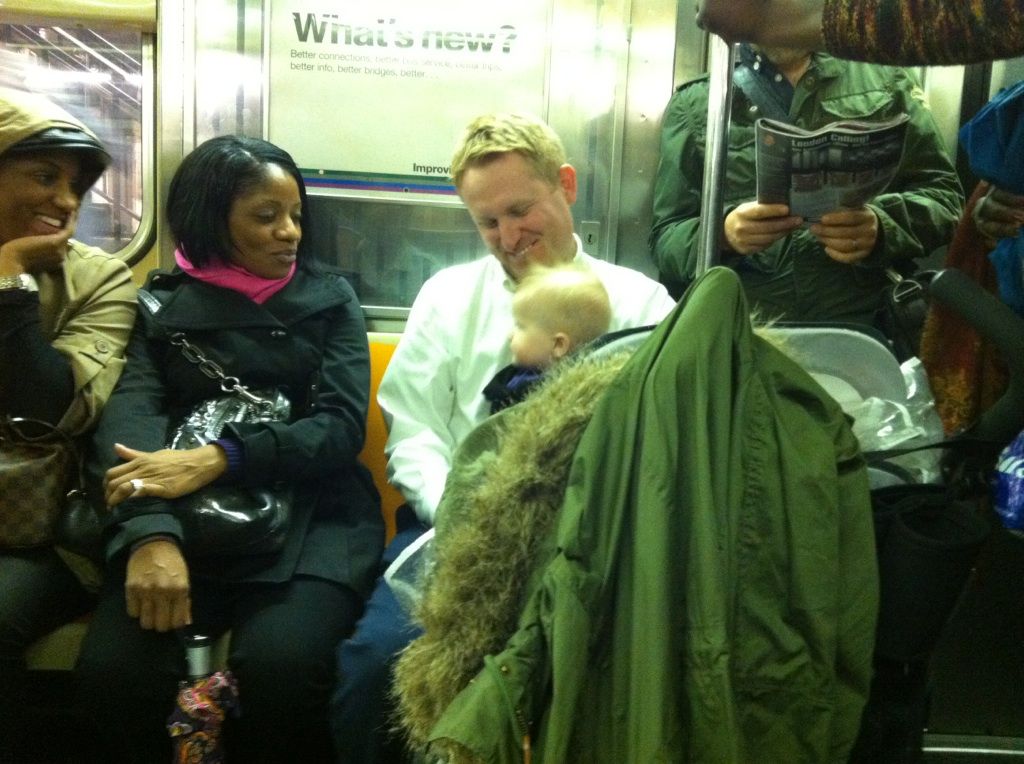 that night we made our way to her apartment in the frank gehry building, which looks like it is wrinkled. the holbs and i like to talk about the wrinkled building sometimes, only usually not so nicely (it looks like armpits! brandon said once), whereupon i sat in the rocker, huck sat in the rocker, the holbsatron sat in the rocker, and then i sat in the rocker again with huck on my lap to make sure it was bedtime routine friendly (it is!) because the holbrooks are nothing if not thorough.
and then we looked around her apartment and we were all
hey wow! your place is amazing!
and
oh my gosh where did you find that?
and
where is that from?
and
where are YOU from?
all the while thinking
we should totally hang out with you sometime and be best friends you are sooo cool!
she had really amazing eyebrows. (i value highly good-looking eyebrows in my friendships.)
we loitered around her apartment for a little longer than is probably kosher for a craigslist transaction, and then we left reluctantly, rocker in tow, to put the huckster to bedster.
later that night while we were in bed my phone dinged an email at me. it was emily of the eyebrows:
hope you like the chair! so, my boyfriend is coming to town next weekend, should we come up to your place with bagels and i can show him that new york city with a baby is doable?
i could not contain my excitement i tell you!
she likes us, she likes us!
excitedly i showed the holbs. he read it in the dark with the phone light shining in his eyes, and when he was finished he whispered,
yesss!
and then we softly high fived.
this afternoon, i rocked my baby to sleep for his nap in my new old fiberglass knockoff rocker.
new rocking chair, new friend.
hey thanks, craigslist.