I know I am getting old because when it is time to turn the clocks back an hour I get grouchy.
Yesterday it was dark at six. Today it is dark by five. Tomorrow the sun will set at noon and I'll start to cry and my skin will turn translucent and I'll be forced to the tanning beds for fake sun and Vitamin D, and then I will die. Of cancer.
Every year I contemplate just not going along with it. How hard would that be to pull off do you think? It wouldn't be too much of a hassle, would it?
We will be meeting at 7:00 (8:00 Natalie Time)
.
So, I almost cut my bangs.

This is another hallmark of November. November is always when I start to think it is time to cut my bangs. November is just such a drastic time!

I did not cut my bangs, because it is important to resist impulse decisions in November when you are in the throes of some emotional turmoil. Though I did pin my front hairs up and pretend that I was poetic (because girls with bangs are always poetic), and as I sighed dramatically and wondered if I could pull it off, I saw a spider that I am fairly certain was a hobo spider, only I'm not really sure it was because I don't actually know what a hobo spider looks like.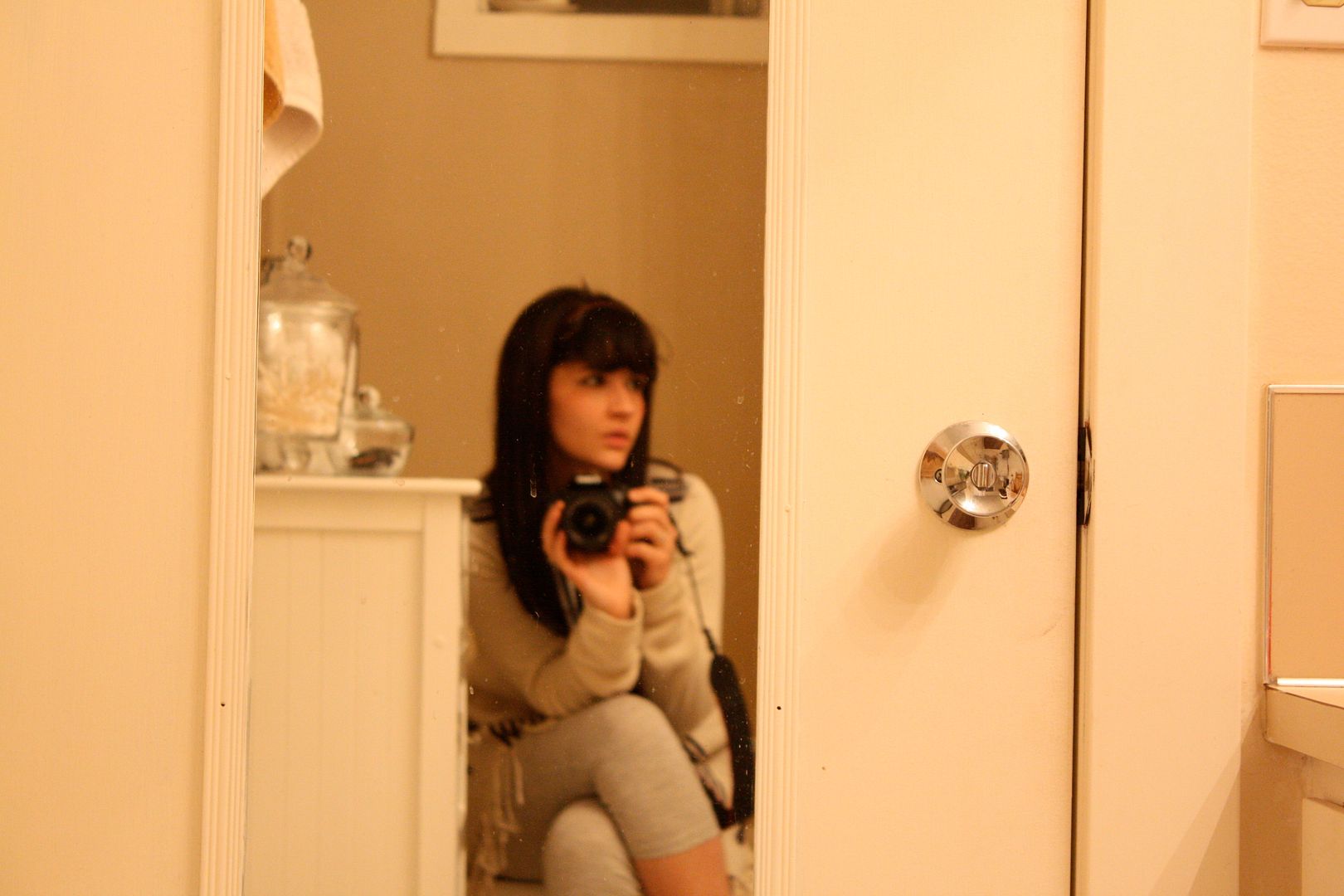 When I think of November I like to think it is like the Friday afternoon of the calendar year. You're just about ready for the Christmas Holiday Weekend but you're still at work. October is the Thursday and it is all building up to Christmas Saturday Night and New Years Sunday Morning.

January, then, must be a Monday.

Sometimes January feels like the worst kind Monday in the world. The kind where you hardly got enough sleep and you never found the time to finish folding the laundry so you sort of stumble back to your real life unprepared. Other times January takes on the best aspects of Monday, the chance at a new, get-back-to-work, put-down-the-dessert kind of Monday.

I'm not sure why I'm mentally in January when November is barely here. It must have something to do with the fact that I am getting old.
But I am still in the Tuesday of my life, I like to remind myself. By Wednesday I hope to have a bunch of kids to boss around and by Thursday I plan to have lots of plastic surgery. By the time Friday rolls around I will have toured the world and seen all that there is to be seen, so that in the Weekend of my life I will have time for grandkids, crossword puzzles, and hand-knitted socks for my husband. And won't that be nice?
Now, to go put some Halloween Candy in the freezer and hope I forget it's there.