This is a post about Barney.

Ohh Barney, Barney, Barney.
If ever I need a moment of entertainment I like to look at Peter Pan and see what he can come up with for me. Usually he's doing something weird, like analyzing the pattern of the wood grain on the furniture or sitting forlornly under the bag of doggie toys hung just out of his reach making needy eyes at me. That dog is always thinking about something, you know. You can stare into Peter's beady little eyes and see the depths of the oceans, the heights of the mountains, the eternities of the Heavens, the square root of Pi. He is just a weird little dog.
And then, there's Barney.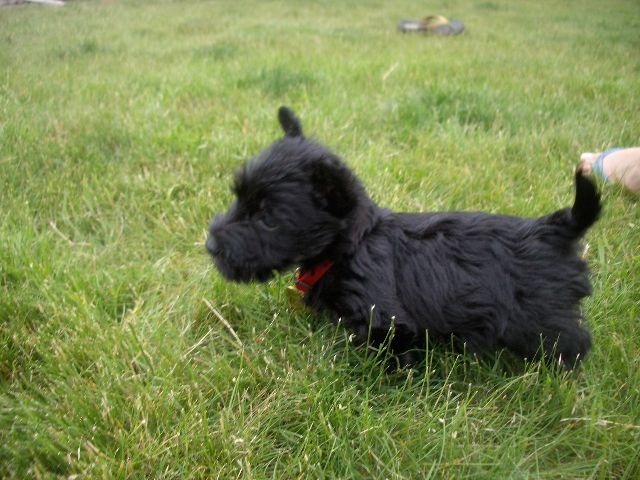 Barney is a little bit stupid.
You stare into Barneys eyes and all you see is goofiness.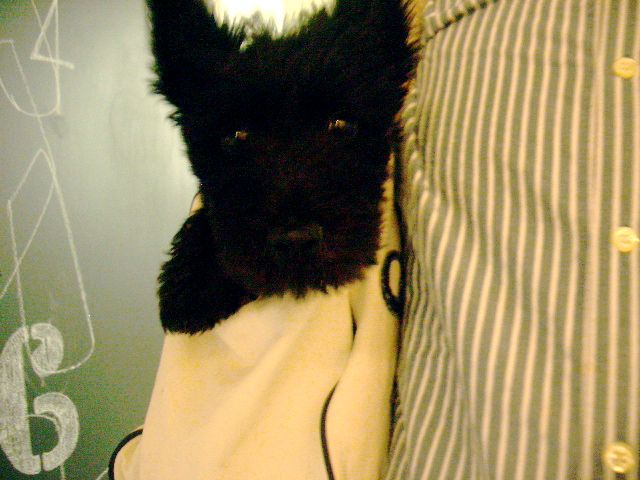 He is the biggest ball of love and devotion you'll ever meet.
Barnaby MacDuff joined our family on a stupid day in July. I can't really say what possessed us to do it. We were just running around town coming up with random things to entertain ourselves with ("Wanna get a soda?" "Sure!" "Wanna walk the mall?" "Sure!" "Wanna get a dog?" "Why not?") and then there we were, staring into the eyes of the cutest, sweetest, tiniest, funniest little baby Scottie.


He was only barely six weeks old, which is awful, if you know anything about puppy development. We saw that little dude sitting there in that cold metal cage and I just knew he was too little, that he was all alone, that he needed litter mates, and that he really needed a mama.
So we brought that dog home so I could breastfeed him, obviously. I'm really glad we did. He's brought a lot of heart to our little family of four.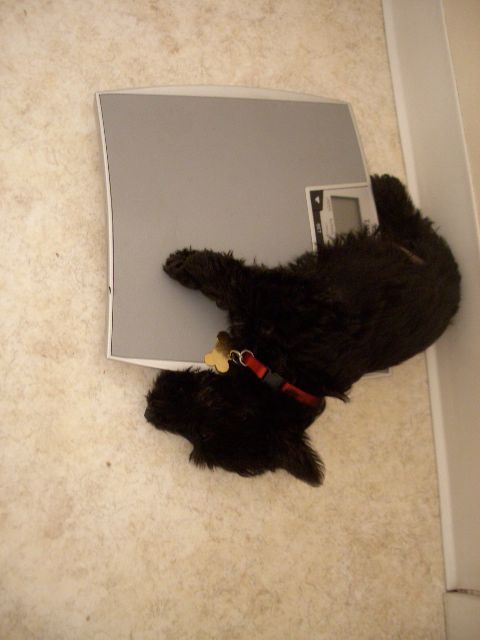 When Barnaby sits it is not with the daintiness of Peter Pan, who sits almost in slow motion, his ears perked just-so. If Peter Pan had pinkies they would constantly be up. When Barnaby sits he just collapses onto the ground with a THUNK, legs spewed every which way. Either it is deliberate or not, I haven't decided. Maybe he selects his resting spot ahead of time and then artfully dives into it? Or else maybe he is just ambling along with no preconceived strategy to life until something deep within his psyche shouts sit! and then, THUNK.

I guess depending on your perspective on life it is either one of these things.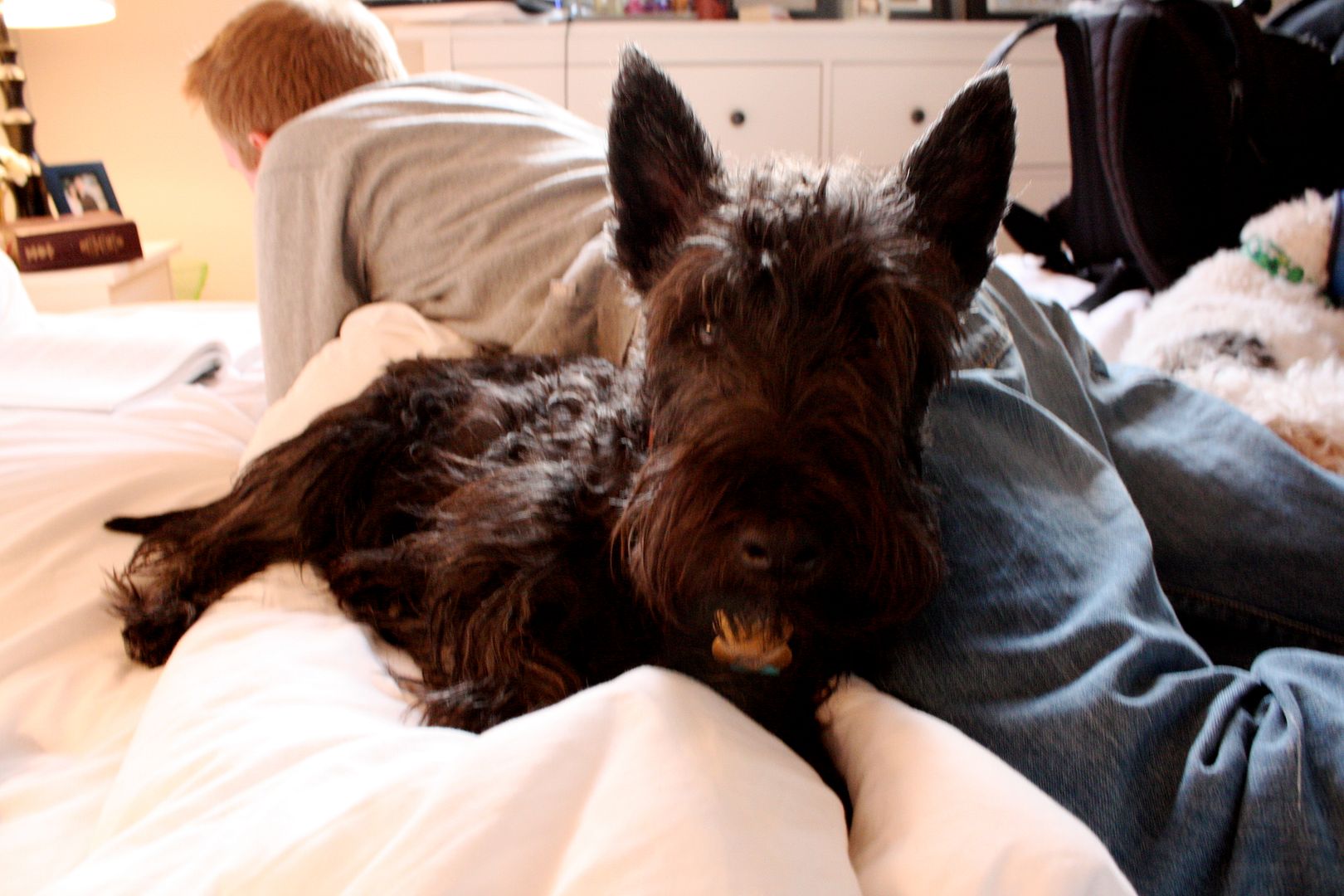 Sometimes I like to play a little game with Barnaby when he is laying on the couch. I stand in front of him with my arms folded and just look at him. The minute we make eye contact his tail starts rotating fast enough to propel a small jet airliner. Thunk-thunk-thunk-thunk-thunk it goes against the back of the couch, his eyes open as wide as they will go while he lays there like a dead fish. When I move my eyes away from him the thunking slows, until it stops and he sighs. Phew. I'll give him a minute and then I'll look at him again, and then whump-whump-whump-whump goes his tail against the couch again. Some days I feel like we do this for hours. He is so, so sweet.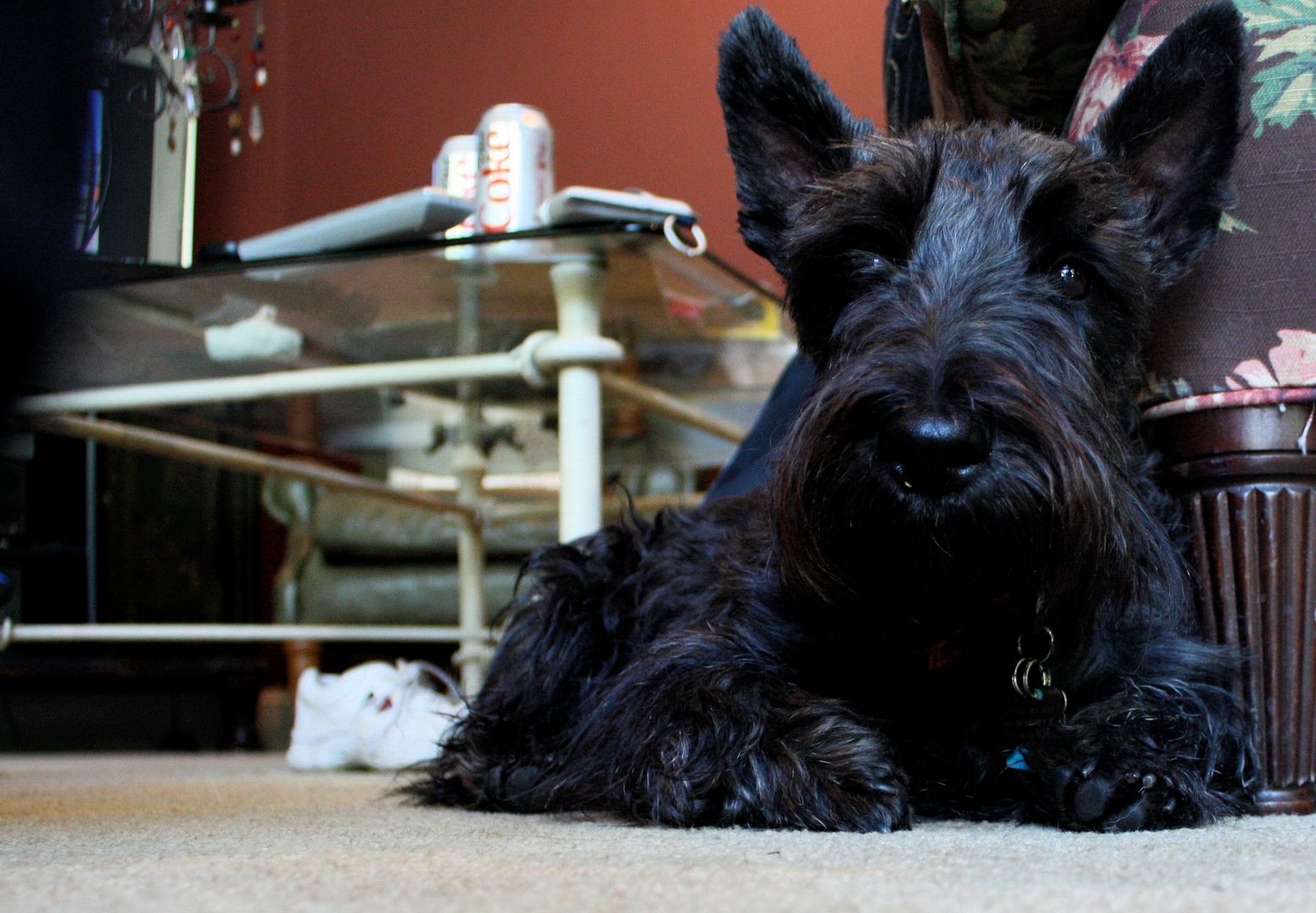 Barnaby MacDuff will make you fall in love.
But Barnaby MacDuff is always getting himself into trouble. It is like trouble follows him around, fascinated by the amount of things it can convince Barney to do.

I try not to admit this to myself, but actually if I were a dog, I'd be a Barnaby MacDuff. For sure.

Mama loves you, Barneyskoodles.