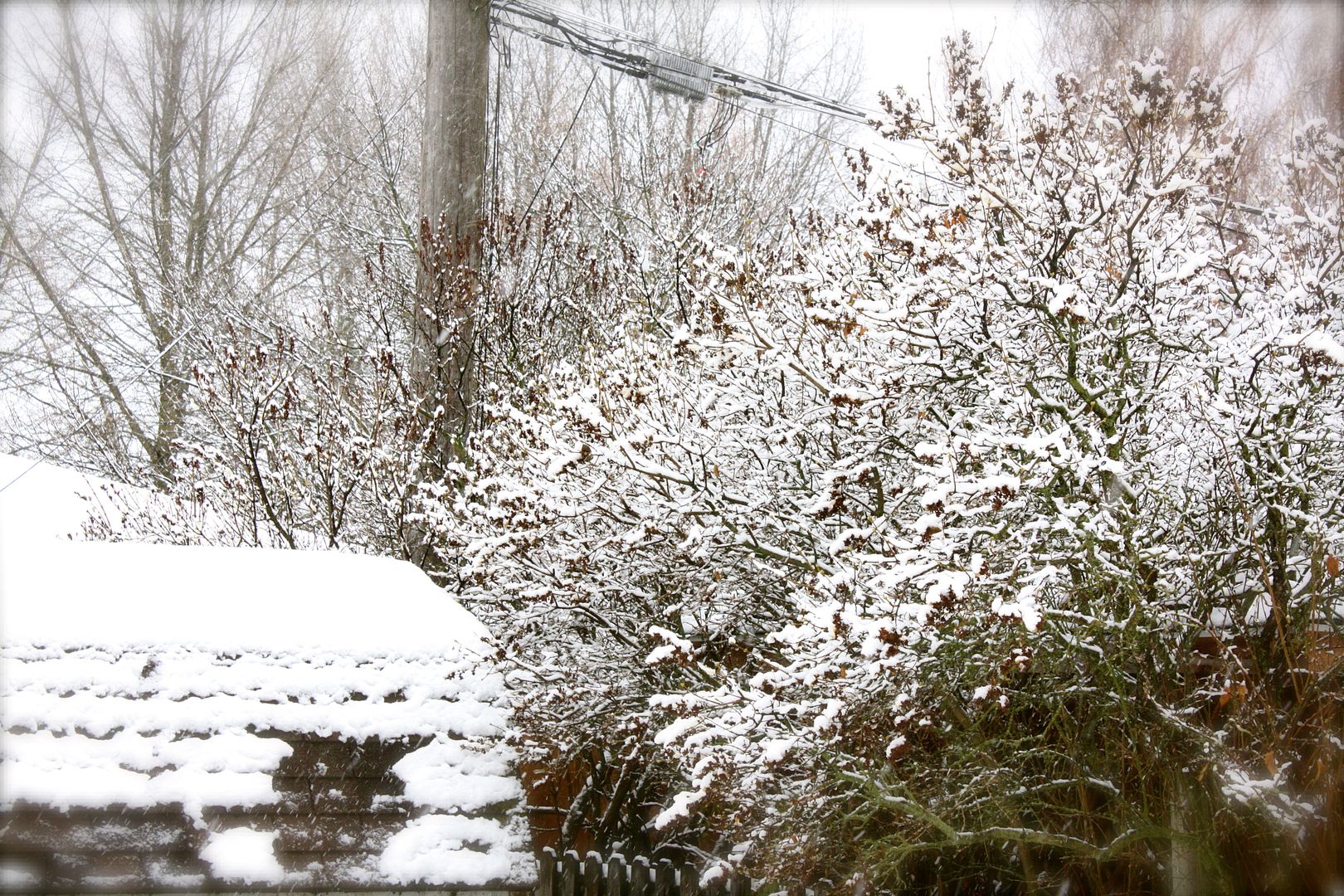 Last night while I lay
bundled and warm in my bed
the flakes began to fall.
In the afternoon I padded around the house in thick sweat pants, fluffing up the corners of my nest, watching the ground slowly disappear under a thick dusting of sugar. I simmered a pot of soup and brought out the heavy boots from storage while The Holbs shoveled the driveway snow.
The dogs ran, biting mouthfuls of snow. Their barks echoed against the snowy sky, they chased and chased until blissfully exhausted, panting and shivering under the wet snow clinging to their fur.
In the night I cranked on the heaters, lit all the candles, pulled out the blankets, turned on the Christmas music. Some knitting and some football and some cold toes in warm socks, and a Monday looming with nowhere to be but in this house, under the influence of snow on snow on snow.