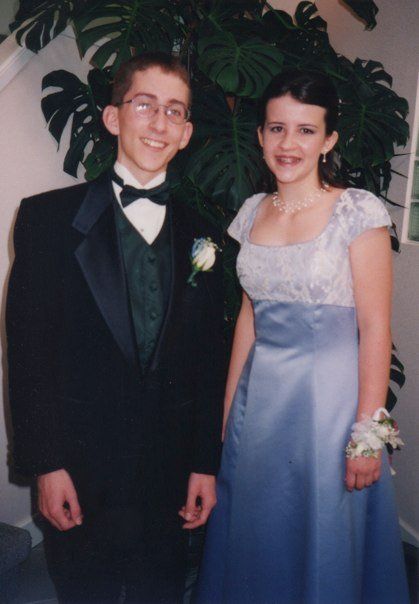 At nine thirty on the nose my phone rang
. I knew who it was and why they were calling before I even looked at the phone.
"Yes Dad, that
is
my high school prom date you're watching on TV."
"I knew I recognized that face," my dad said into my ear from the brown living room sofa with the red cabbage rose print. "What was his name again?"
That would be Ryan Alvarez. Singing and dancing on National Television, all light and magic and jazz fingers. He took me to prom once, and really, is there any greater hold a person can have on somebody than that?
I was so proud watching him up there tonight. We sang in honors choir together TEN YEARS AGO, and as soon as his group started singing I could pick out his baritone over the voices, since I used to sing right next to him.
(Becca, I know you went with him to senior prom where he was crowned Prom King and everything, but let's not get all catty okay? I say we can share him. If you would like. (Does that make us sister wives?))
Anyway Alvie, I just wanted to tell you this: Way to make good, buddy! I am so proud of you. My eleventh grade heart is just full to bursting.