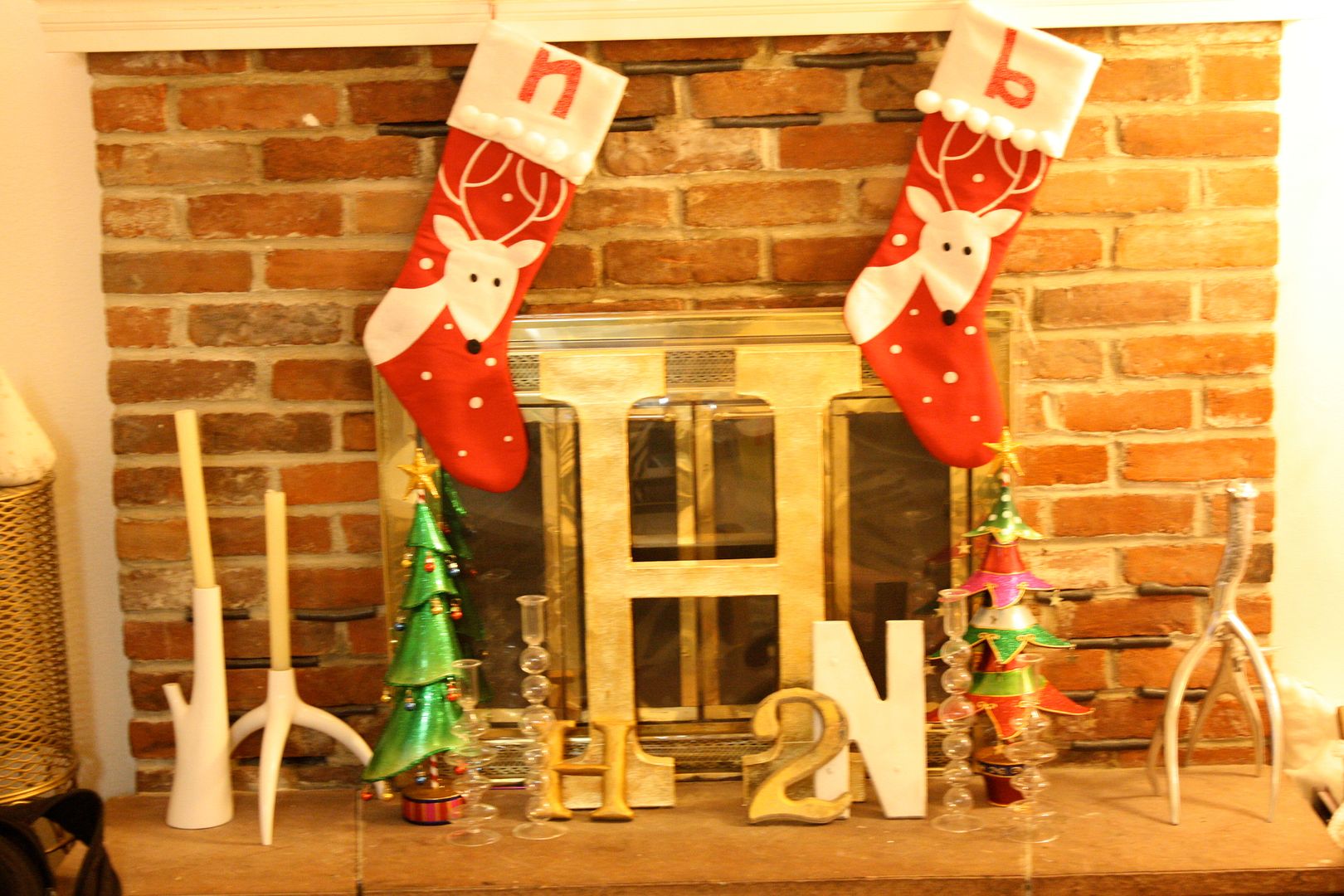 The Holbs has been trying
to make me guess what he's gotten me for Christmas all week. This is how I know it truly is the Christmas season. The Holbs loves to pester me as the days count down to Yuletide because he derives a certain kind of pleasure from seeing me flustered. For the life of me I will never be able to really figure this out. I have elected to believe that I must be just
darling
when I'm angry.
"I'm going to get you something today!" he says cheerfully. "You'll never guess what it is! I have to go to Costco to get it!"
Something came in the mail from Amazon.com the other day. I was expecting some sheet music but it strangely was addressed to The Holbs. "Oh, that's because this is your Christmas present, I bought it last week. It's a book" he said with wiggling eyebrows as he opened the box. There I am standing by the front door trying desperately to avert my eyes while he practically waves it all over the place, my Christmas Surprise. "Wait, did you say you wanted the whole series, or just the first one?" he asks teasingly. And I'm all, Look Holbsbrotha, the surprise is all we've got going anymore! Don't you go messing with my Christmas cheer, Red!
Oh but there is more. So, first I walk the eight-year-old charge to after-school daycare (we have a new game called Hogwarts, where you go through the alphabet shouting out words from the Harry Potter universe - "Albus!" "Bertie Botts Every Flavor Beans!" "Crookshanks!" This is much more fun than you're thinking it will be, especially when you whip out "Whizzing Fizzbees!" and your eight-year-old shouts in triumph). Then I take off for a very chilly run about the town. Certain parts of the sidewalks are frosted over and I blaze cautious paths through the thin ice, careful not to slip because there is nothing more pathetic and hilariously human than seeing a person falling down all over the place, you know. The miles are getting harder now that it's subarctic outside but I carry on courageously and all of that, dodge school kids who are tragically underclothed for their walk home, wave at every person who ever existed who drives past me, feel sorry for the whippet who is stuck outside but is curiously wearing a sweater, that sort of thing. When I get home my hands are chapped from the wind, my nose is runny, my chin is entirely numb, and the rest of me is a delightfully sweaty mess. It's pretty secksy, is what it is. It is in this condition that I check the mail and then stop to sort through it all in the living room.
And so: Yesterday a catalog came in the mail. "Oh look, a Snuggie!" I said sweatily to The Holbs, who was laying prostrate on the couch bemoaning his Bankruptcy final. Then I laughed at myself for being so clever, and also sniffed (runny nose). I still really want to get us matching Snuggie's someday, even though I know that it is stupid. I want to frame a picture of us wearing them together on the couch and holding our mugs of hot chocolate out like we're saluting, I think it would be perfectly wonderful. But also, who really wants a Snuggie? Nobody, is the answer to that question.
The Holbs obviously agreed, because he said in the most patronizing voice he could muster,
"Don't go buying us Snuggies, okay? Please?"
To which I responded,
(Facial expression indicating What-EVER!) "Give me a break, I would never."
He looked appeased and overly confident so I carried on with it,
"Not for $39.95, anyway."
And then I laughed some more, and wiped my nose on my tee-shirt. I was really on one. And then The Holbs blurted out,
"Okayyyyyy! I got you a Snuggie for Christmas! At Safeway!"
I looked positively aghast, I could just tell.
"It's leopard print!" he finished, driving the point home. Then he smiled real big, I could tell he thought he'd accomplished something really great there.
While I struggled to take this all in, this onslaught of information, I couldn't help but get caught on the last bit.
"Wait, leopard print?"
"You like leopard print!" His smile was getting wider.
"Yeah, I liked it ten years ago!" That Holbs, he didn't even know me ten years ago!
Then I narrowed my eyes, because I started to remember that this is classic Holbs-Christmas-Weirdness behavior. He does this every year. He tells me he got me something ridiculous, then enjoys watching me get all flustered trying to find a nice way to tell him I don't want it, and then he tells me he was just kidding all along, or that he returned it and got something even worse. Then what I end up getting is something totally unrelated at all to any of it, and usually not nearly as exciting. You see, this is part of The Holbsauce's game. It's his Christmas fun. I like the Christmas Surprise, and he likes the Christmas Spousal Torment.
And here is where we come full circle, for I was at the Safeway today. And what did I see there? Lo. A stack of Snuggies. Leopard print, front and center.
Curiously they are the exact dimensions of the red-and-white-striped Christmas present that is addressed to yours truly under my tree. Taunting me.
I suddenly have a very uneasy feeling about this Christmas.