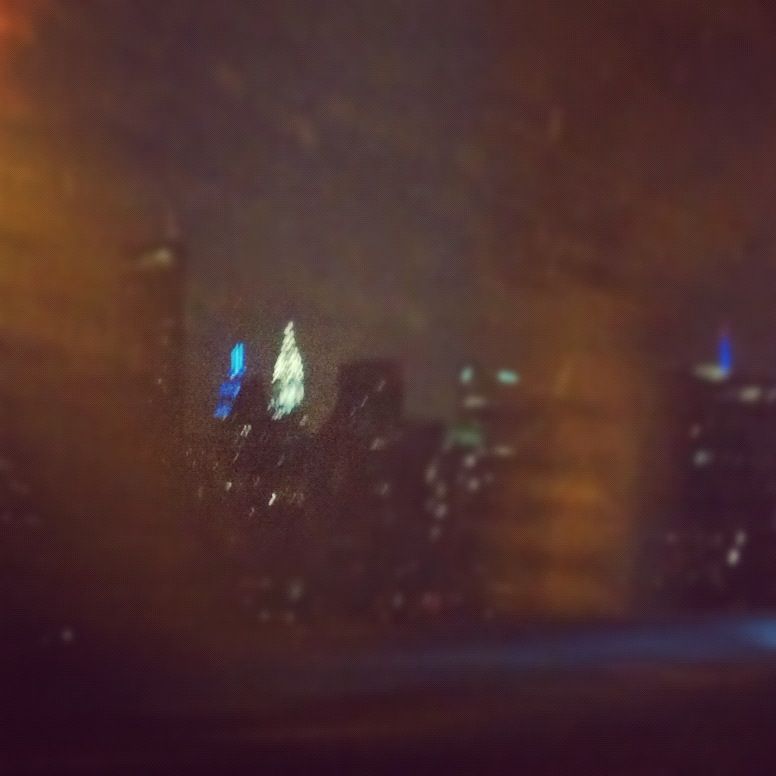 the city as we cabbed in from the airport. don't you just love her?
here's a little public service announcement from me to you: when you have the stomach flu you are contagious a full three days to a week after your symptoms have disappeared. did you know that? i didn't know that. thus, you are fully capable of infecting your husband on sunday when you were sick on friday.
it wasn't until i was finally feeling like a functioning human being again that poor brandon went down for the count. and then huck woke up from a nap with pink eye? and i was like, holy pestilence, where is the lamb's blood? (passover joke, not terribly funny, moving on.)

we hunkered down until the plague had passed. brandon called in sick, i canceled every possible interaction with every possible human life form ever, and huck emptied all his toys all over the floor and got busy being bored by everything. minus a quick trip to the huck-doc for eye meds, and to the mac-doc for a mac death certificate (r.i.p., macbook), we did nothing but stare at each other until a. the pink eye was gone and b. wednesday happened.
and then wednesday happened! it did! it happened!! with eye infections cleared and stomach bugs officially dead, the mama bird and baby bird left the nest to finally run all the millions of errands we had been putting off and finally get reacquainted with our city. (which is apparently setting up for fashion week! just wondering, could i get some more construction outside my apartment? cause there aren't enough blocked sideways for my liking. k, thanks.)
and now i present unto you, dear people of my blog, an account of our goings on since then. get excited!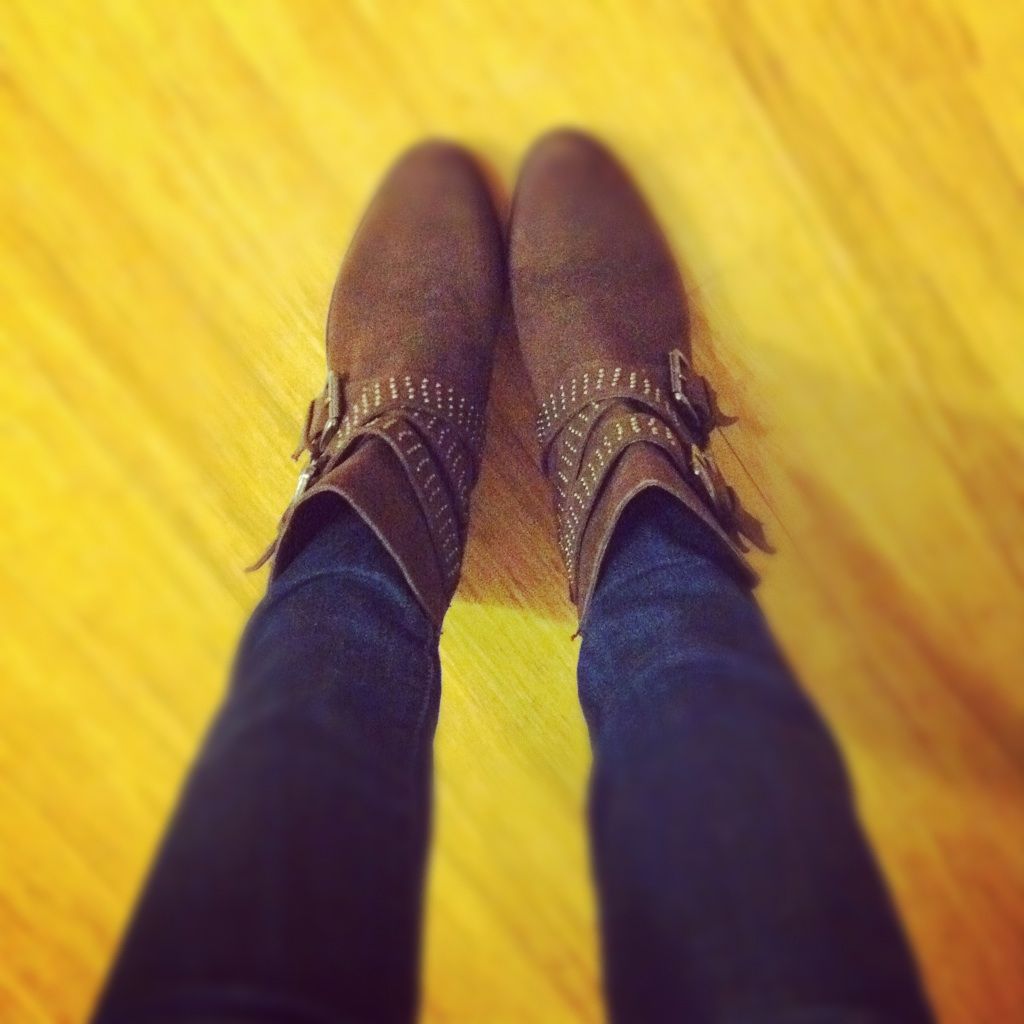 first, mama got dressed. OH YES SHE DID!

and then mama went grocery shopping. yeahh, i bought some arugula. you know.
the city was rainy. and gorgeous! oh dearest city, how i have missed you!

and now this: i will have you know it took a full ten blocks before i remembered to put my city face on. i guess my gazes were lingering and i was smiling at too many people, and it wasn't until one woman gave me the side-eye for admiring her coat for too long that i remembered--duh! friendliness not a requirement here. and what a relief. thank your, new york!

you'll also be concerned to note that it took a full ten blocks more before i overcame my shortness of breath. pushing a stroller in the city is a WORK OUT, and lo how my car bum's gone soft.

SOFTNESS OF THE BUM.
this is how huck felt about spending time in his stroller in the rain. and just when the dude got the hang of the car seat! tsk tsk, such a shame.

related question: when did those legs get so long and who said that could happen? i choose to be personally offended.

while we were out we refilled our metro card and took a ride on the 1 train uptown so i could wander the michael's for an upcoming project for martha stewart. at the subway i stepped on what looked to be a dead mouse and i got elbowed in the elevator. it made me feel strangely giddy and alive. crap i've missed this place!

and then i had to stop in at my favorite shoe store to visit my clog lover, WHO WAS NOT THERE ANYMORE. what? and where??

this handsome chap was in his place, and you know what they say about loving the one you're with . . .
dear mr. sexy boot, i would very much like to be with
you
.
three cheers to a house of healthy holbrooks!
and to being back home in the city!