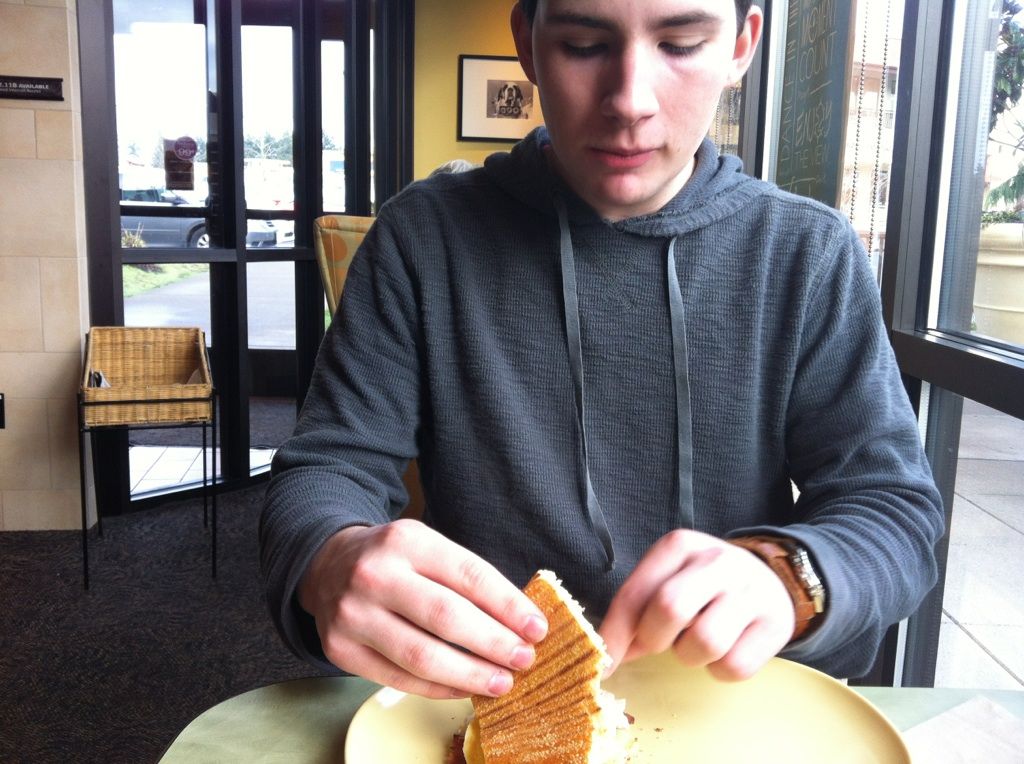 on tuesday morning blake had a free period from school and i had promised him a lunch date. so we loaded up my plus-one and drove him to panera. ("but can't we just go to denny's?") i had a hot herbal tea, blake had a bacon egg and cheese on ciabatta, and henny had an orange scone. i kept calling it lunch and blake kept correcting me. "no, it's brunch." and now you know.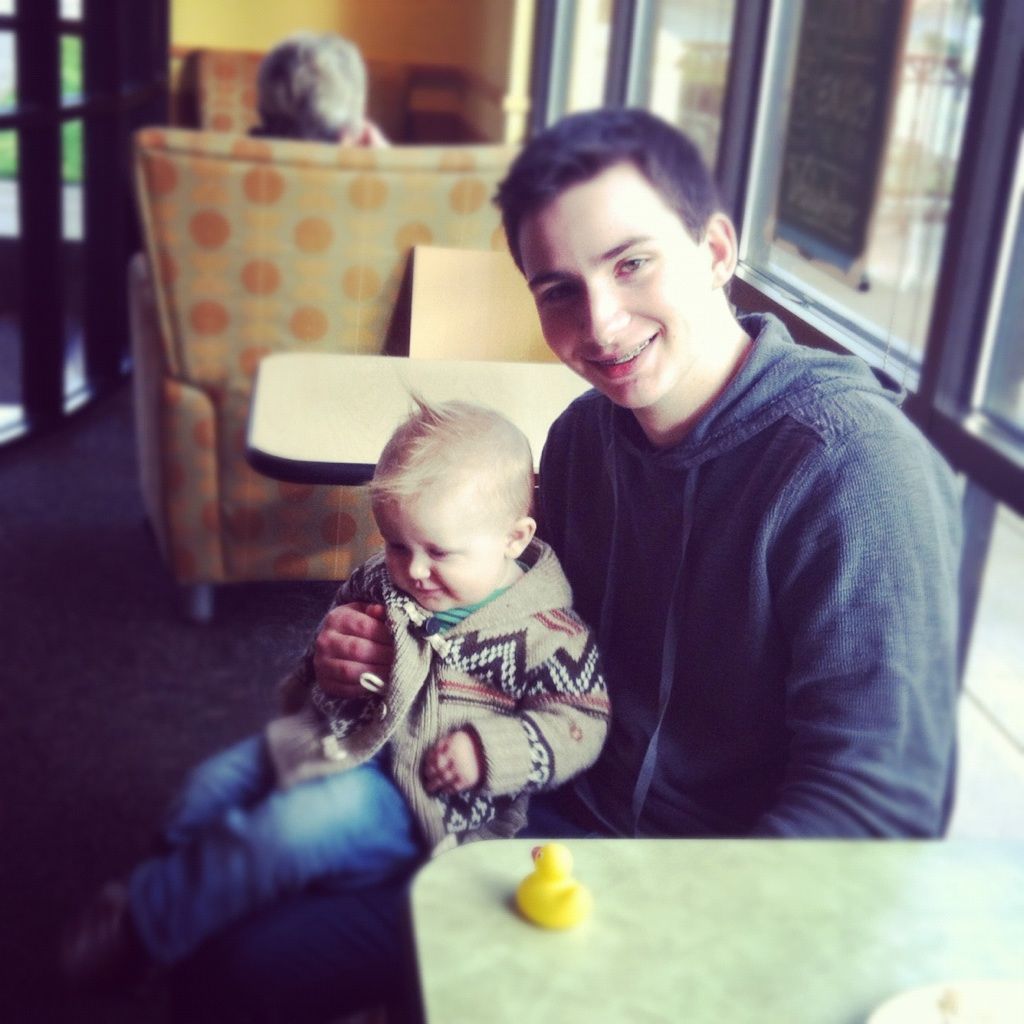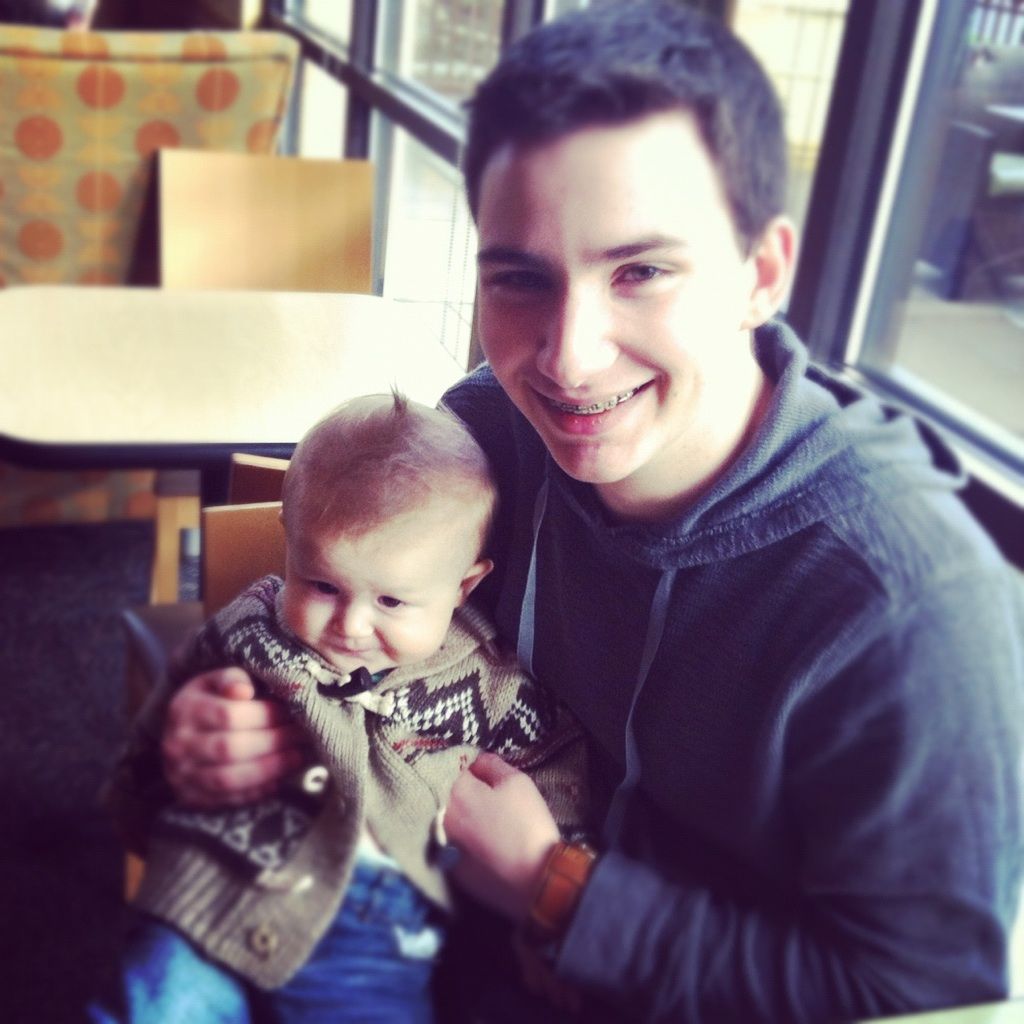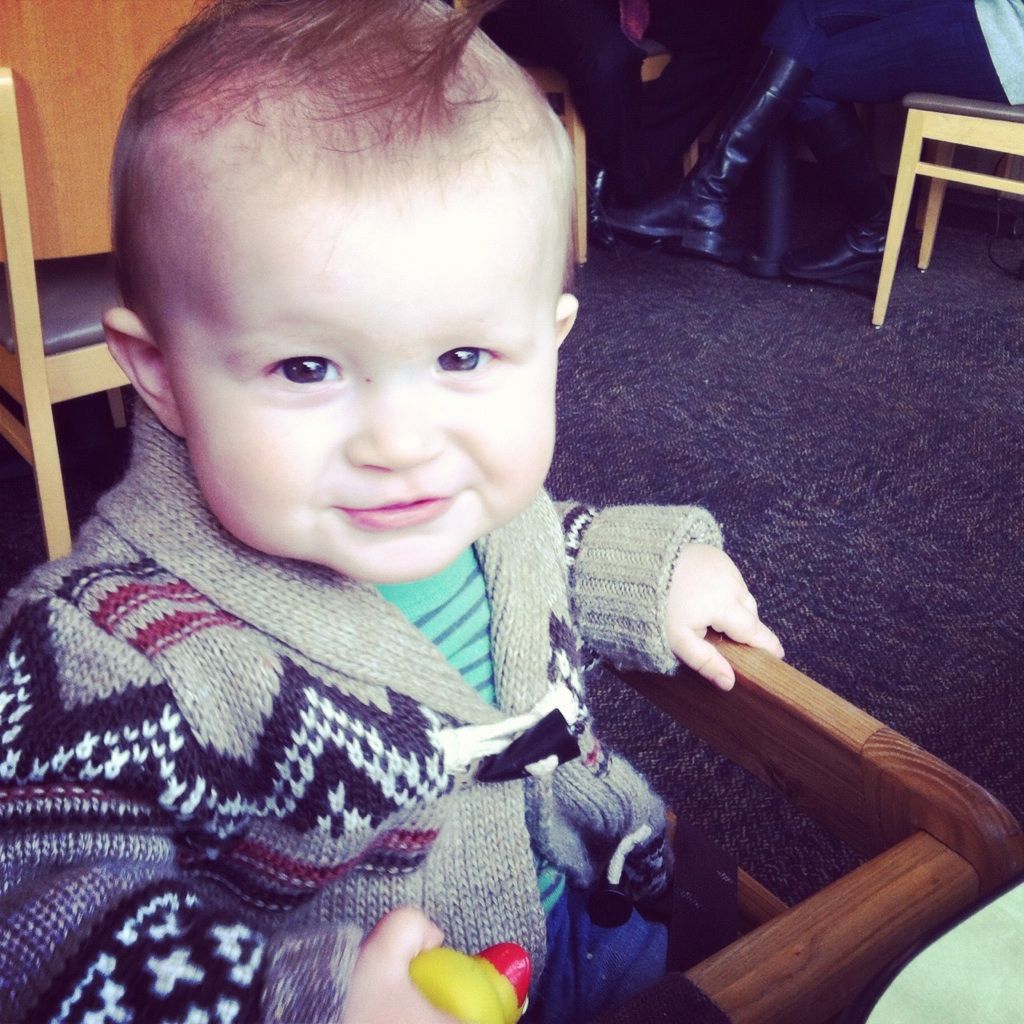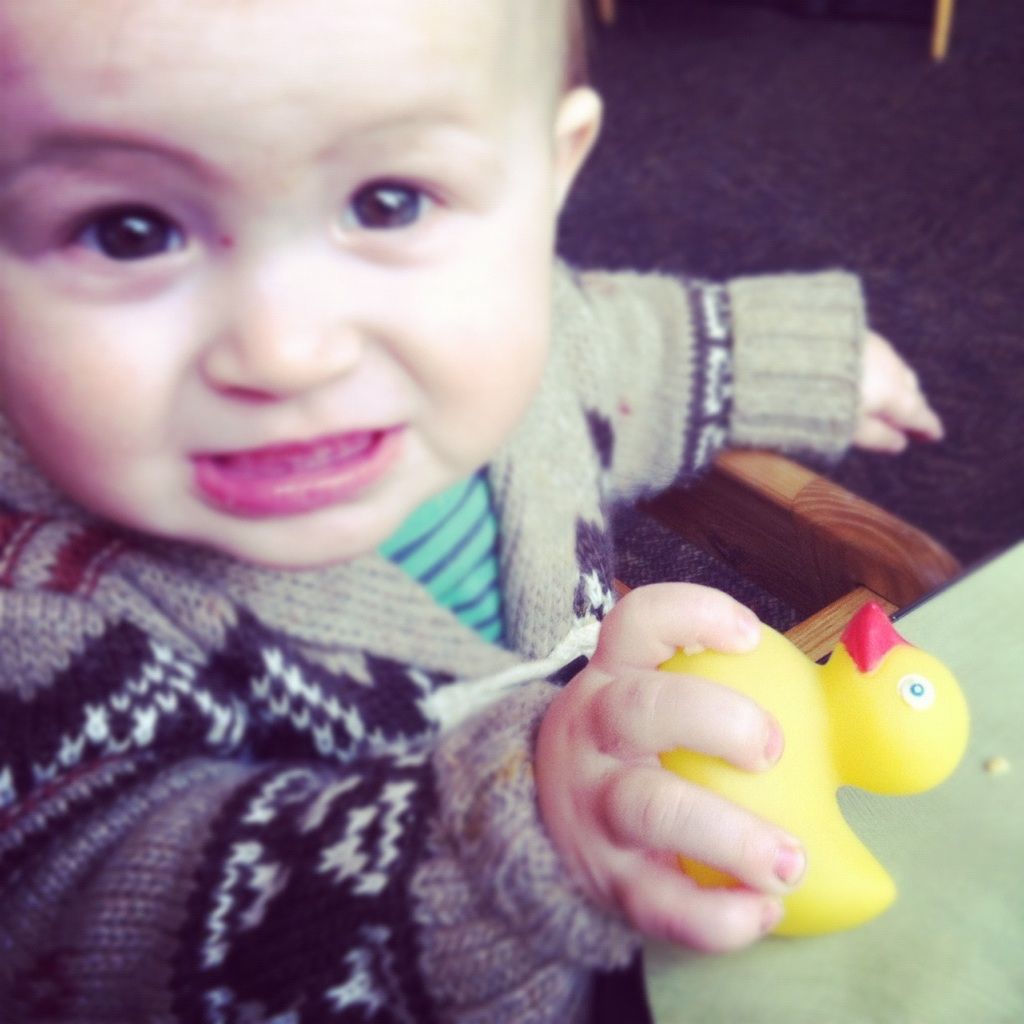 i'm telling you, all you single girls out there, my brother is a catch with a capital k.
and now, this is what i wore to brunch (this is a fascinating post).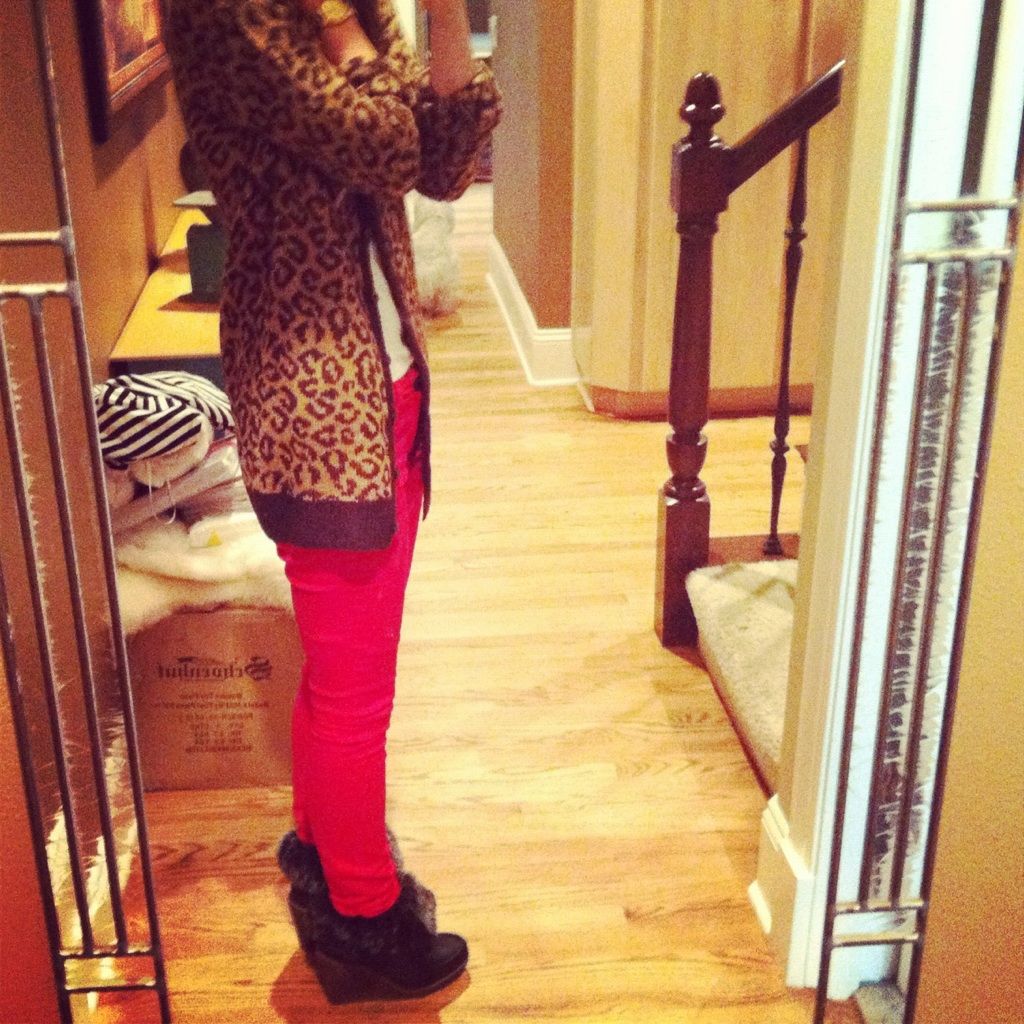 i was telling blake on the way to
lunch
brunch, "i think this cardigan may have been cuter at the store," and blake said, "so you wore it with red pants. obviously."
the nuances of red pants are lost on sixteen-year-old boys, is all i can gather from that.
(the cardigan is now known around these parts as the
ferris bueller cardigan
. and thus it was spoken.)
huck fell asleep in the car on the way home. and then after he woke up and asked to nurse, he fell back asleep on me. for two hours! i got nothing done.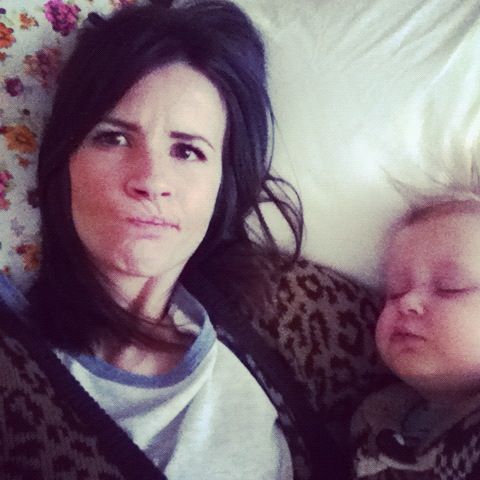 and now you know.