BEGINNING THANKSGIVING REPORT:

The Smiths, who graciously provided the house and the bird, are immigrants of the Swiss nature. So, Switzerlandian. Then there are the Webbers who are invited as well and are made up of one-part Canadian to one-part Czech (marvelously heavy accent and all). Also invited are Lloyd's graduate engineering students, one from Iran and one from India.

The Holbs and the yours truly are bringing up the American contingent to this American holiday all on our lonely, which is quite the responsibility!
Este had asked me to bring the sides, and so here I am, literally and directly representing my country, the entire thing, coast to coast, through food. Such a task!
Naturally, I chose mainly orange dishes. Thanksgiving is a very orange holiday. Here is a sampling of how my afternoon of foreign feasting fared:
IRANIAN ENGINEERING STUDENT
So . . . is this pumpkin?
AMERICAN FEMALE
Oh, that's squash. Like pumpkin. But, squash.
IRANIAN ENGINEERING STUDENT
Skwashhh??
AMERICAN FEMALE
It's a gourd?
IRANIAN ENGINEERING STUDENT
(looks confused)
AMERICAN FEMALE
Would you like to try this instead?
INDIAN ENGINEERING STUDENT
These are pumpkin?
AMERICAN FEMALE
No, these are yams.
INDIAN ENGINEERING STUDENT
Oh. This is cheese on top?
AMERICAN FEMALE
Those are marshmallows.
INDIAN ENGINEERING STUDENT
(blank stare)
AMERICAN FEMALE
Sugar?
INDIAN ENGINEERING STUDENT
(look of understanding, then of concern, followed by waving of hands, international sign for no thanks, weird American.)
Cultural taste buds aside, I think it is safe to say my sides were a hit! Well, I liked them anyway. I kind of felt like a hero, an American hero! Where's my purple heart!
Because I am a smart cookie, I made enough sides to assure us of leftovers for the rest of November and on into December, leftovers being the best part of Thanksgiving after all, and then on Saturday night I received from the Heavens a stroke of genius and decided to cook us up a baby turkey.
While Mr. Baby Turkey roasted up I reheated the sides, whipped up some stuffing (FROM A BOX!), and made a little gravy too. And then suddenly it was Thanksgiving again! So, we rolled with it. (I did not make any rolls.)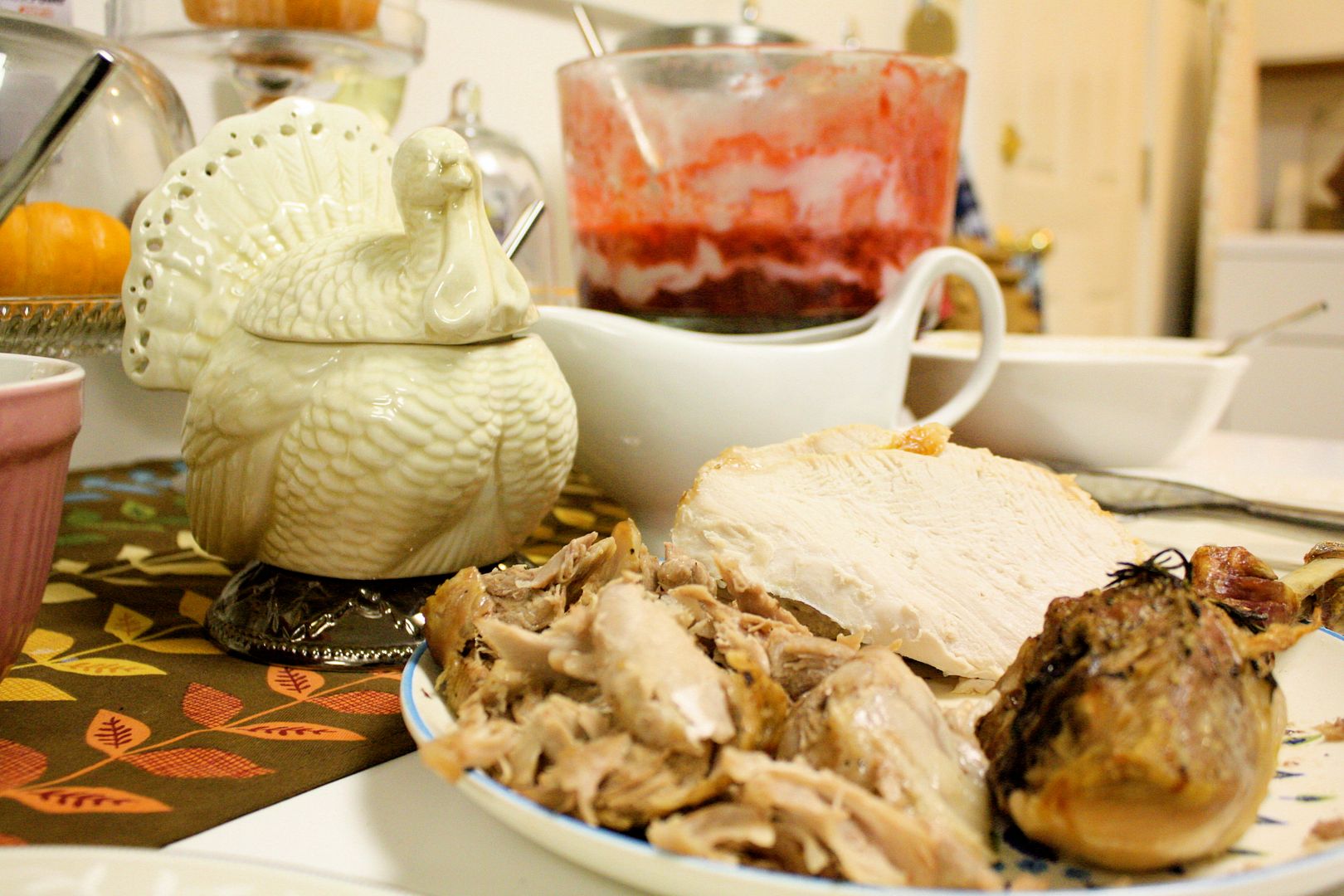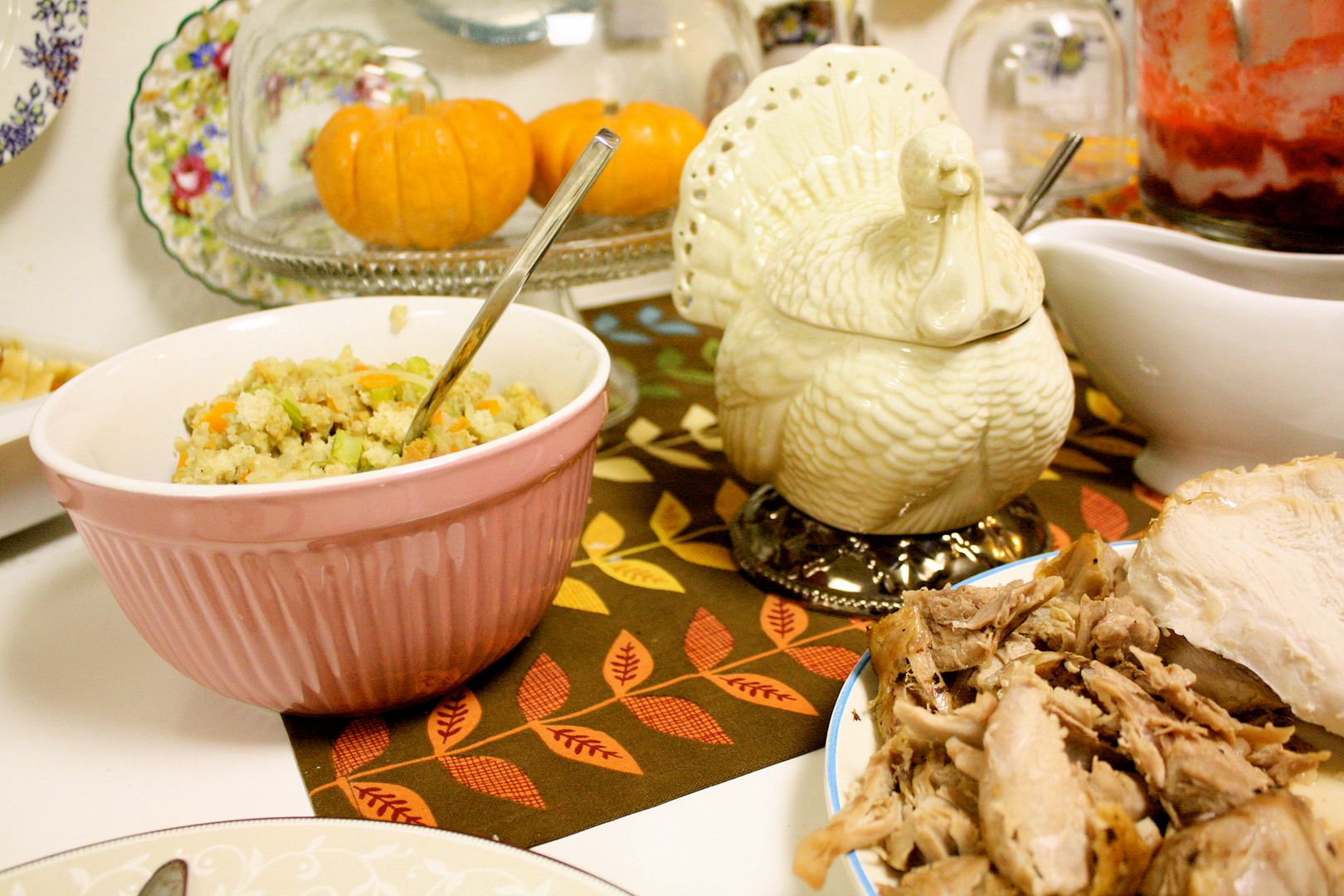 Afterward we sat back and stared at each other, shocked by this turn of events. It turns out, I can cook! Who could have seen that coming?
And then I pulled out the Christmas tree. Lovin tradition.
The end.