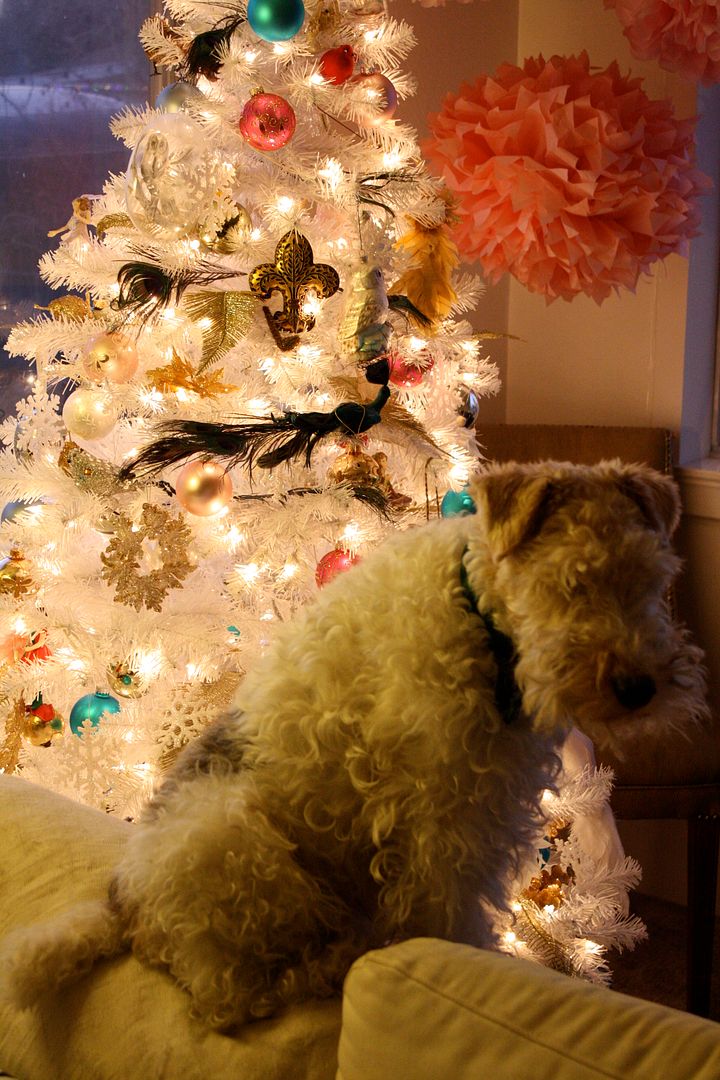 It's beginning to look a lot like Christmas! That's what my lover Bing Crosby is telling me through my iTunes anyway. I believe him, that old rascal!
Christmas presents have been presenting themselves on our front walk all week long. Now, I am pro-gifts, in case that needed saying.


My mother-in-law Eldene sent a package of presents yesterday and the way you know you have a good mother-in-law is when you count up the Christmas presents and you realize that you have exactly one gift more than your husband. Thanks, Eldene!
Eldene's presents smell different and provide a whole new level of curiosities for the two dumber animals living in my house. While I was in the shower the other day, Barnaby got to the gift Eldene sent for my parents and gnawed off a corner of the packaging (spoiler alert mom, they're chocolates!).

Peter Pan also enjoyed a little joy-ride under the Christmas tree. Somehow, don't even ask me how, somehow Peter Pan found his present. The one intended for him, with his name on it. So he opened it. With his freaky canine mind control powers.
We found him on the bed merrily gnawing his new Merry Christmas bone and The Holbs turned to me all cornfused-like and said, Did you get him a new bone? and I said, Hells no!, because both of us know how weird Peter Pan gets with toys. It is best for Peter's fragile mental health that we limit new toys to Christmases and Birthdays.
So I gently took the toy away with intents to rewrap. Peter Pan moped and whined and cried and wrote some emo poetry, then he found Barney's present under the tree and opened that. At which point we gave up and decided to let the dogs have their spoiled surprises early. Because, really.
I have a sore throat. These days I am a tragic mute. I have begun communicating with The Holbs entirely via eyebrow. Single eyebrow once means "Take the dogs out please babykins sweetie buns?" Double eyebrows twice is to mean, well, you know what it means.
Today at work I charmed a five year old boy into singing me the Rubber Duckie song while his mom sampled hand lotion. So obviously, I still got it.