the fact is, this week has been tough.
the huckles and i, we still have this lingering cold. i thought it was allergies, and it probably is, but today i decided to upgrade it to a cold, as is my right. by tomorrow it will likely have become botulism, and what of me then?
and i realized this morning that it has now been a full week since i got more than two hours of sleep in one shot. that's impressive! i like to entertain myself sometimes by reminding myself that there are sleep deprived people in china who'd be happy with two hours, or something. i mean, this is a recession.
but then friday brandon got the afternoon off after working marathon hours at work this week. and oh boy was his redly-ness a sight for sore eyes. i even asked him in the elevator, "have you always been this handsome?" to which he replied, "no, i think you are just ovulating."
how did he know?
we went for burgers at schnippers. oh schnippers of my desires! schnippers is a funny name and it makes me think of boobs.
this time around i was getting the DOUBLE CHEESEBURGER because I WAS NOT MESSING AROUND. brandon ordered onion rings but look, i'm not one to judge.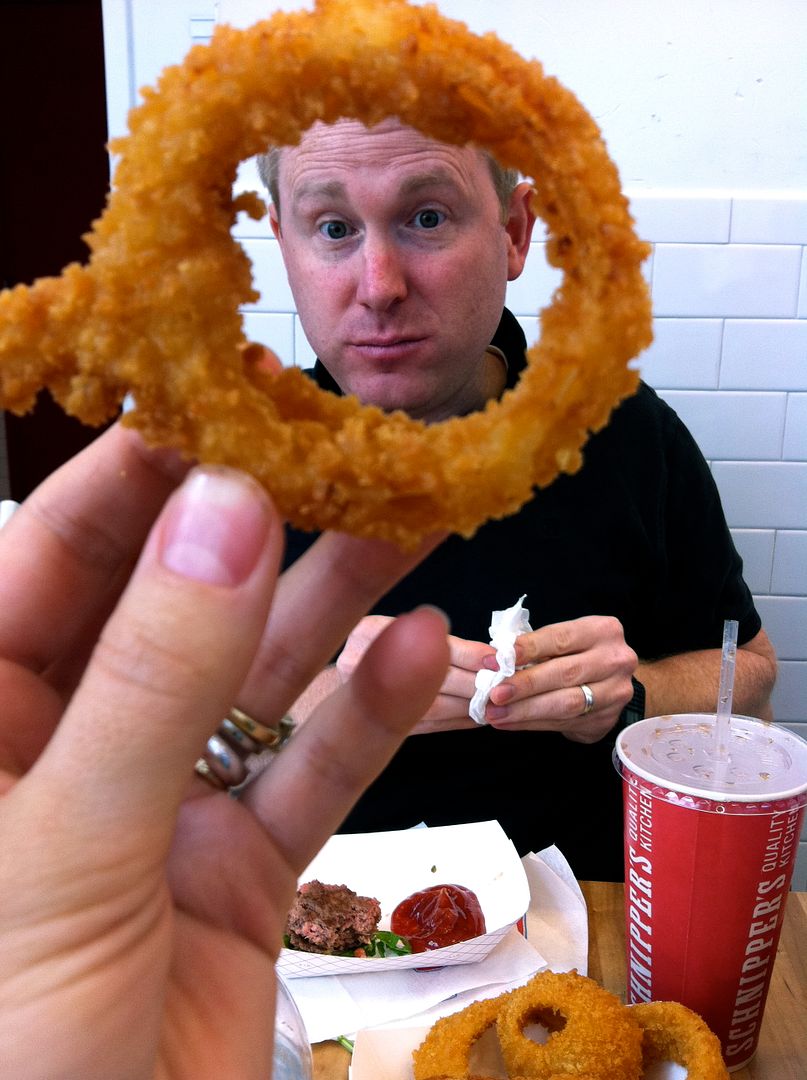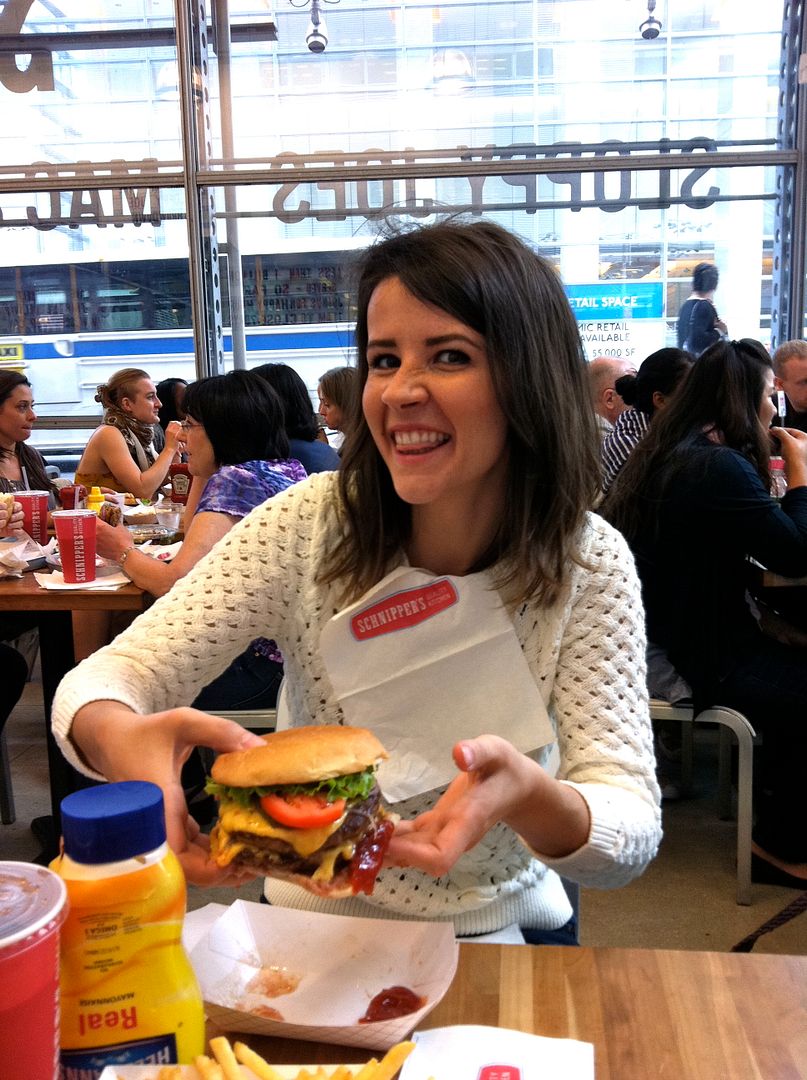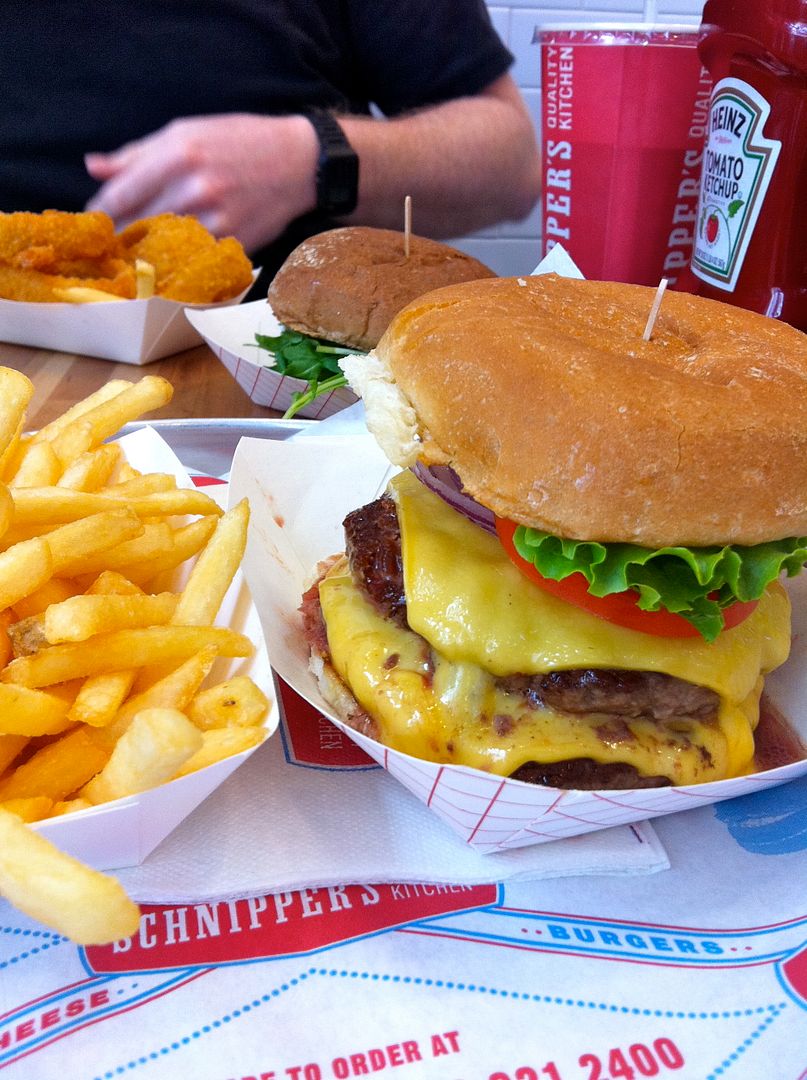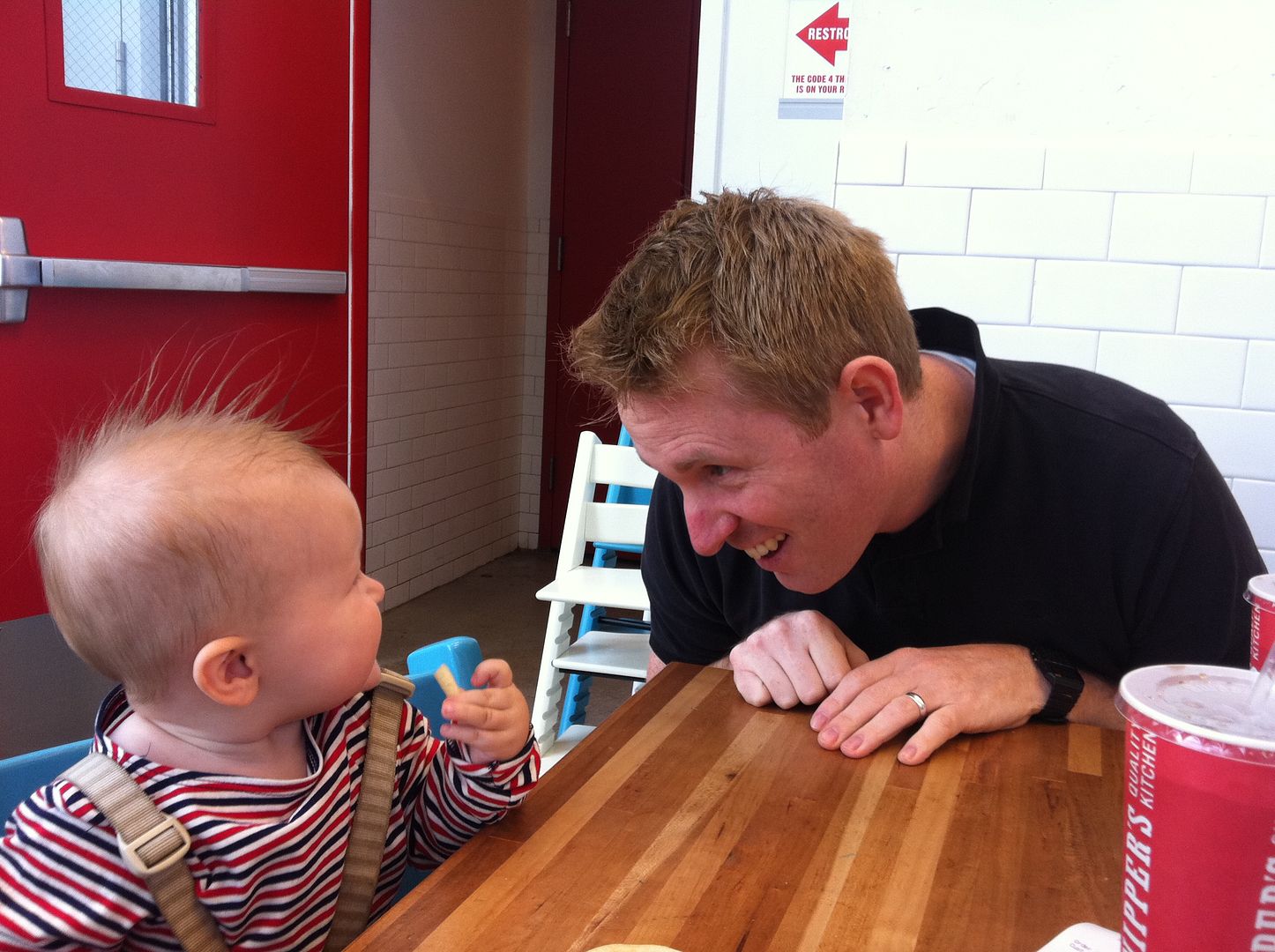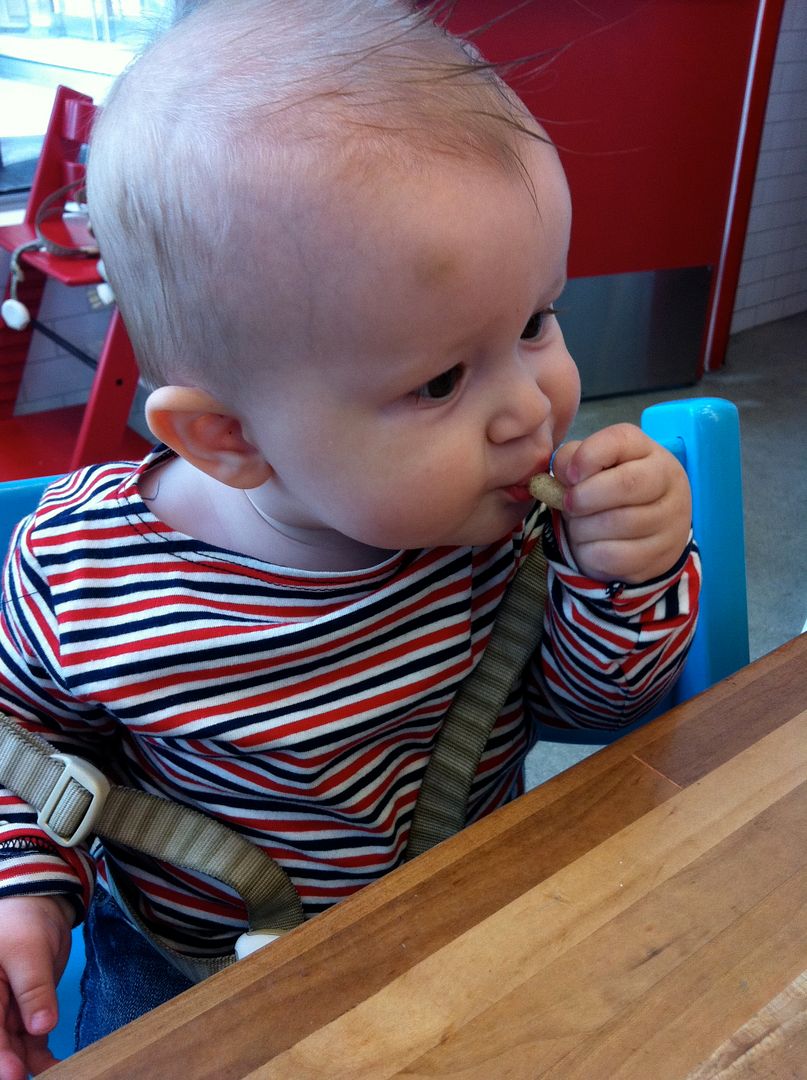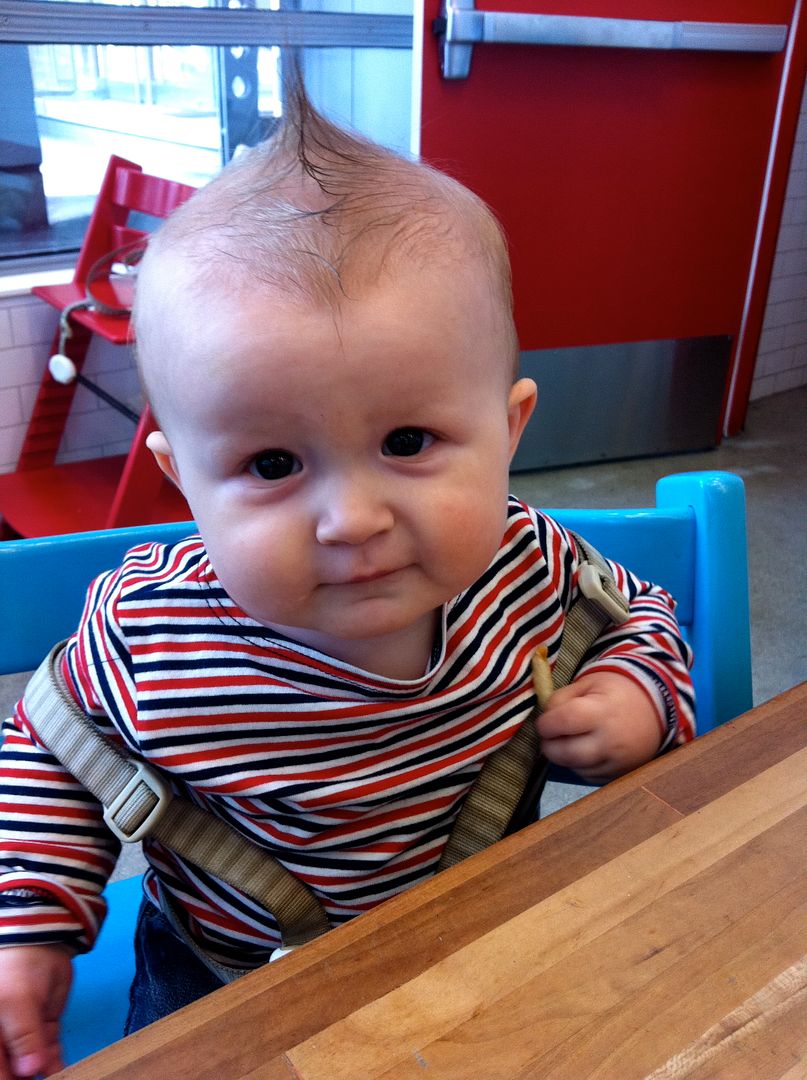 that double cheeseburger was, well.
but first i had to return my bumbo.
i found my bumbo on a trash pile outside my neighbor's brownstone six months ago on a terribly lucky garbage day that was also a slightly dreary tuesday. and since we no longer needed it, the poor bumbo dear, i decided to return it from whence it came. i sat it down on my neighbor's trash area with a somber "THOU HATH SERVED ME WELL, BUMBO!" i felt quite pleased with myself as we walked away. i pictured my neighbors, peeking out their brownstone windows in the moments to come, only to find that dang bumbo they thought they'd gotten rid of, scratching their heads and wondering where did it come from? and how did this happen? and what could it all mean?
it all felt rather
amelie
-ish, and plus i was wearing a sweater (sweater weather).
amelie with a bumbo in the fall!
yes please.