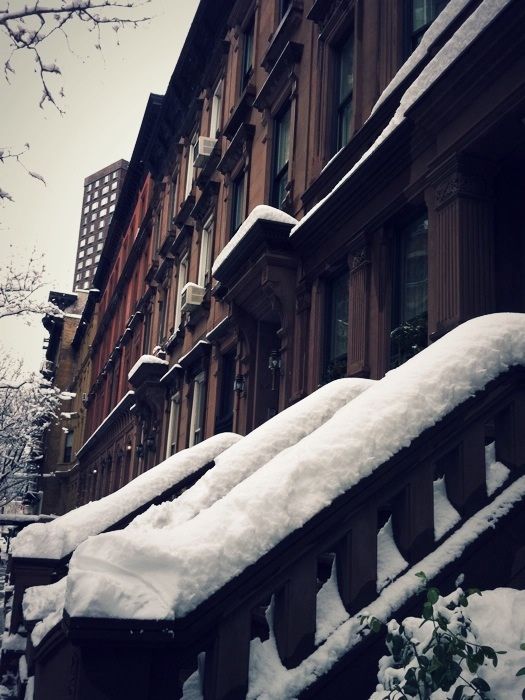 look, not to be cheesy or anything, but today was pretty fantastic. look at that brownstone! you better believe i am going to write all about it, in excruciating detail.
i scored some insane moccasins today for so stupidly cheap that i still can't believe it. i want to pet them lovingly and sleep with them under my pillow for the rest of my life.
i went out for the afternoon with the huckadoodle to visit a friend. while we were out we discovered that yesterday's piles of snow had multiplied, and that it was now necessary for me to lift the entire being of the stroller using just my spaghetti noodle arms to clear past the snowdrifts blocking the intersections.
there was so much snow and sludge and muck in the streets that at one point we got hopelessly stuck. out of nowhere a man and a woman appeared on either side of huck's stroller. they gently lifted him up and over those mountains of snow, and as he soared through the air a goofy smile broke across his sweet chubby face.
when we were safely across the street and back on firm ground i thanked them profusely, only to discover that they were italian!
i just love that!
but there's more.
the laundry mountain in the southeast corner of our bedroom has grown to such monstrous proportions that i think i could climb it and yodel from the top!
how fun would it be to learn to yodel?
today my holbsginger had a job interview. the very best four syllable phrase on the entire planet earth after "hamburger cult!" (wait for it.)
while he was wowing job people over the phone with his sultry job interviewing voice and huck was napping off a particularly bad mood, i was sent off to procure dinner.
"anything you want! and take your time!" my holbsy said as i piled on my winter gear.
so of course i went to shake shack because i am programmed brainwashed uhhhh . . .
on the way there i stopped in a store i've always wanted to stop in. strangely i was the only person in there aside from at least million employees, who were all there to set up "the february line."
i was asked how i was doing no less than thirty times. it gave the entire operation quite a mystical feel, like possibly i had opened those doors and waltzed into some magical bizarro world where everything existed just for me.
and then i passed that danged old
lenny's
, where i happened to look up and see this on top of it:

the j.m. horton ice cream company?
i found out today that david hasselhoff follows me on twitter. david hasselhoff. whaaaat.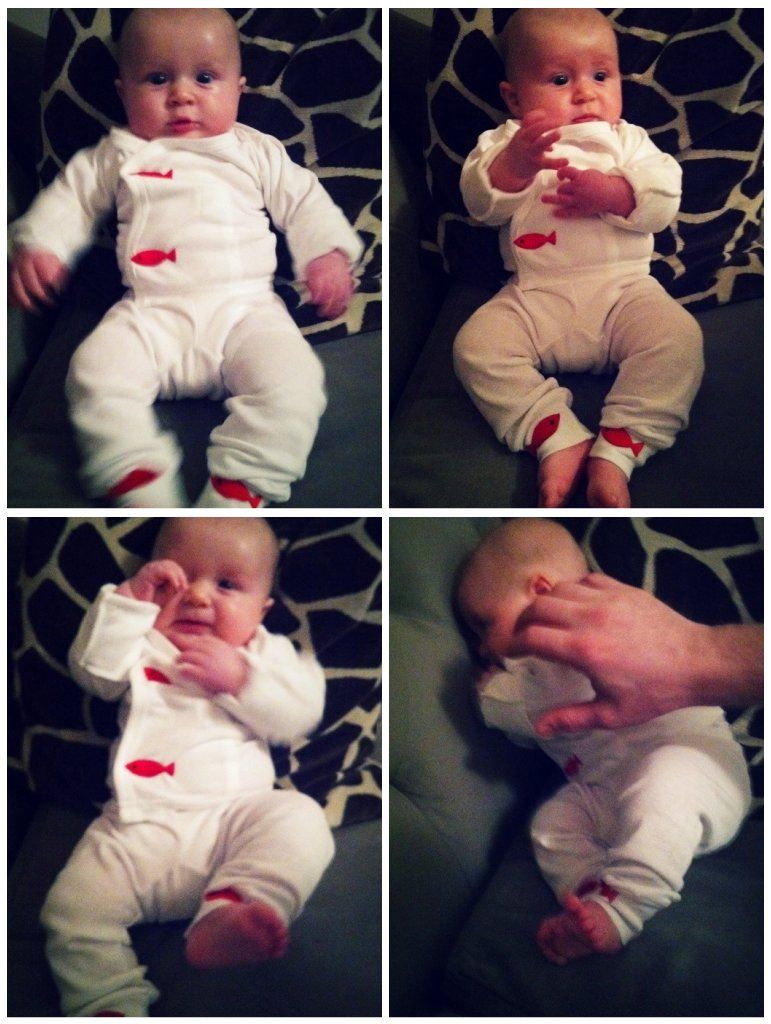 the pajamas i bought for huck in soho five years ago finally fit him. this is my very favorite. seeing your dream baby in a pair of pajamas you bought for him when you were so young and hopeful is such a very wonderfully trippy feeling.
and then a reader emailed me this.
i don't know, but i think this is just about it for me. best day ever.