on saturday afternoon the highs reached a balmy 24 degrees in nyc and we were dying a slow and painful death of the worst cabin fever ever.
huck wasn't interested in napping and i needed an excuse to put on a shirt, so we decided to bundle the kid up in every article of clothing he owns and go for a brisk, chilly walk to lull his tired bones to sleep.
at about 59th and 6th avenue huck woke up and smacked his lips at me, so we ducked into the first warm building we could find so i could feed him. it happened to be a pretty rad toy store. we ransacked the place like kids hopped up on sugar.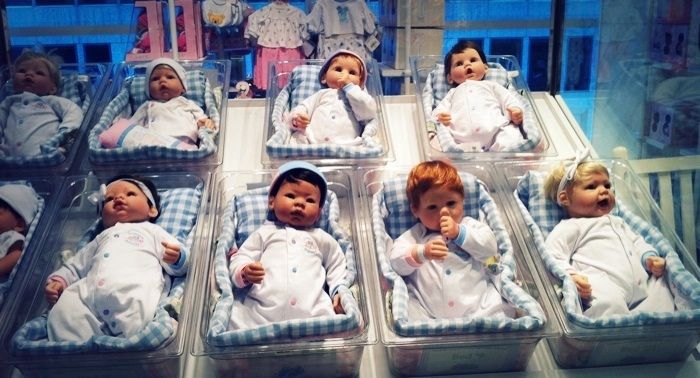 chopsticks