do you know about bed bugs? when you live in new york you are under constant threat of bed bugs.
here,
read up
. hope you're not eating right now!
(pausing here for a henry holbrook intermission)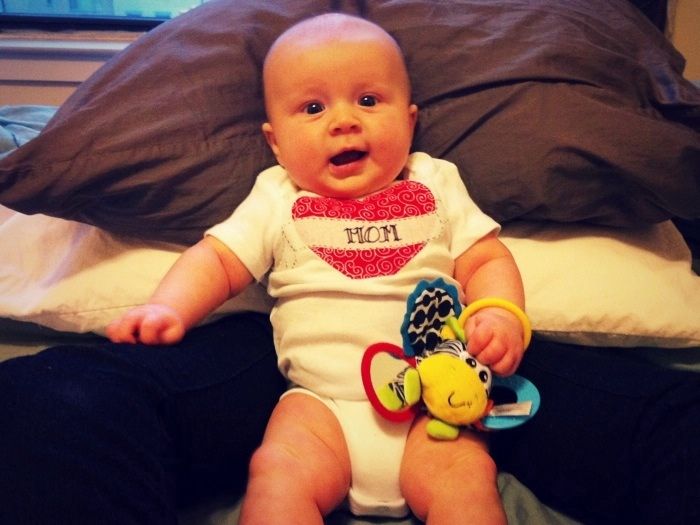 one time i saw a bug in my bathroom that i was convinced was a bed bug. i called brandon in a near panic, and then, while hunched over all pregnantly to get a better look at it, it up and flew into my face. i said calmly into the phone, "never mind, it can fly."
this morning we were dressed and ready by 10:00. i had a pair of knit pants from forever 21 that i'd hoped were
jcrew-inspired
but weren't even close that needed returning, so i strapped huck to my chest and took the 3 to times square, where we saw this:
and then i spent three dollars on a hot dog, because it was times square and i was starving.
i was telling brandon about it later this afternoon--about how much i regretted it, and what a waste of money it was--when he interrupted me and said,
"did it make you feel sick?"
and i said,
"noooo . . ."
and he said,
"then it wasn't a waste. a water dog is never a waste."
a water dog!
the end.