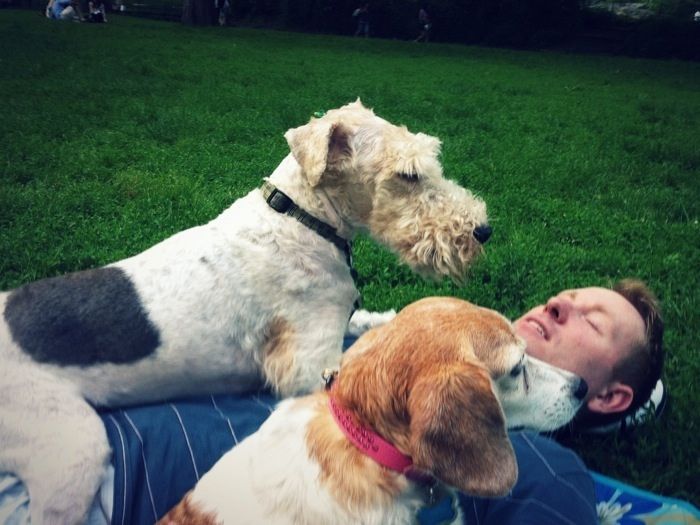 dearest leila girl,
thank you ever so for letting us watch you this week. didn't we have a lovely time?
thank you kindly for the thoughtful souvenirs you left us (all your doggie hairs). we will cherish them always. they make my baby sneeze.
thank you for that one time when i really only meant to walk you around the block, but instead you took me on a grand tour of central park. you are so terribly (i mean wonderfully) stubborn. that was a very pleasant walk, once the first mile was over and you had broken my will.
brandon says he will miss how daintily you did not pee on your paws. could you teach that to my boys? especially the black one.
thank you for coming with us on our family powwow to our spot on the grass the other day, and for enjoying that nice drunk guy with us ("i'm gay? . . . so i don't have kidssszzzzzz, i have caaaaaaatsss. my name is dougggg.") he was nice though, wasn't he?
lastly, thank you for giving my boys the chance to be such gentlemen. they sure do love having a lady around to dote on.


loves and hugs and kissy-kissies,
auntie natalie & big uncle brandon