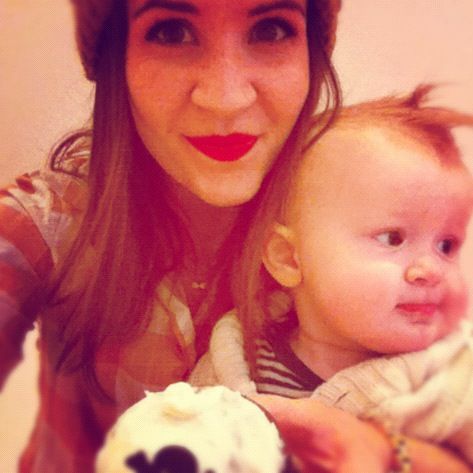 huck and i were invited to a cupcake decorating party at sprinkles last week. of all the things in the world to be invited to, this is right up there, you know? candace nelson, the founder of sprinkles, was there to teach me how to properly frost a cupcake the sprinkles way. quite literally i died and went to heaven.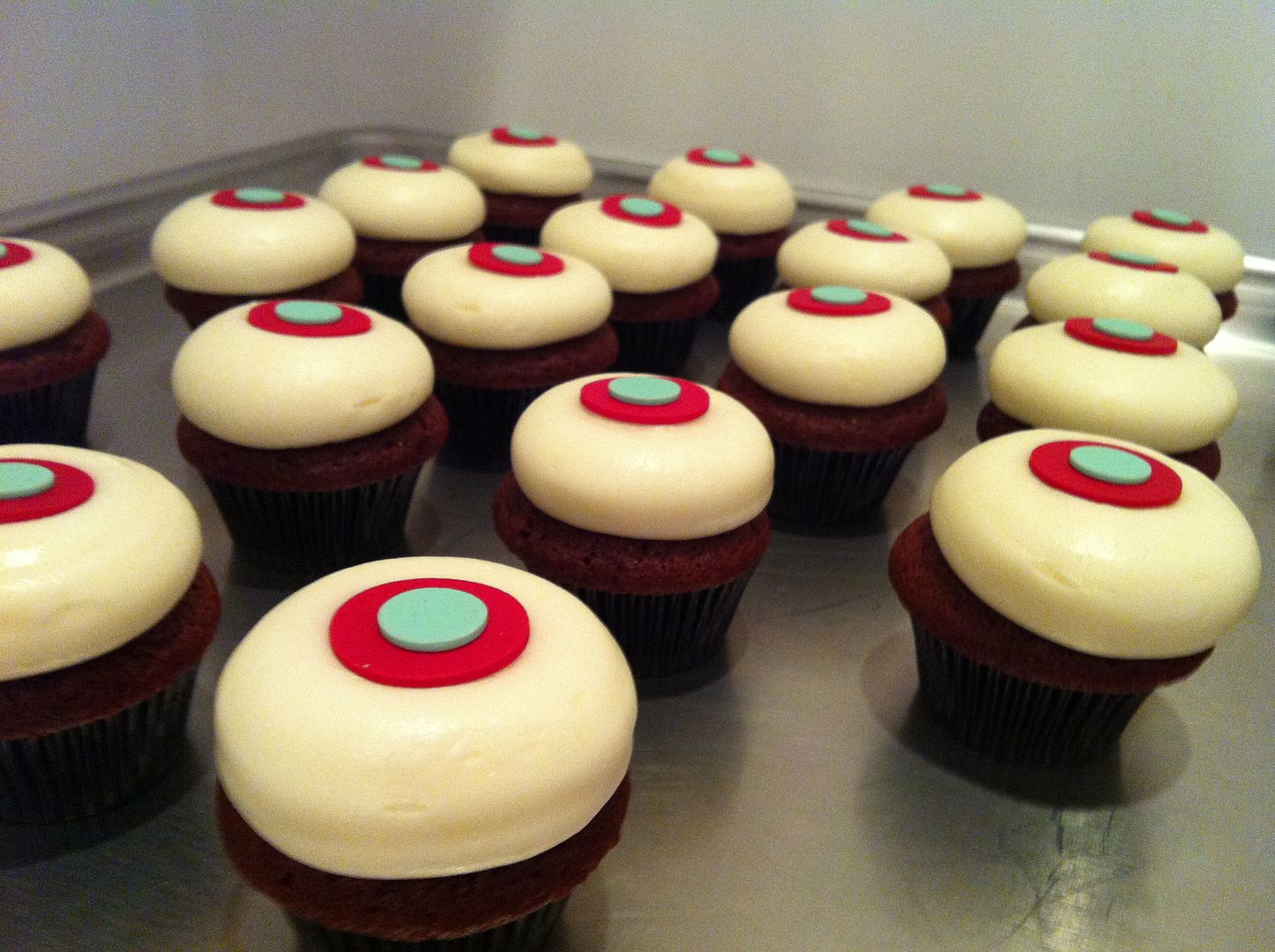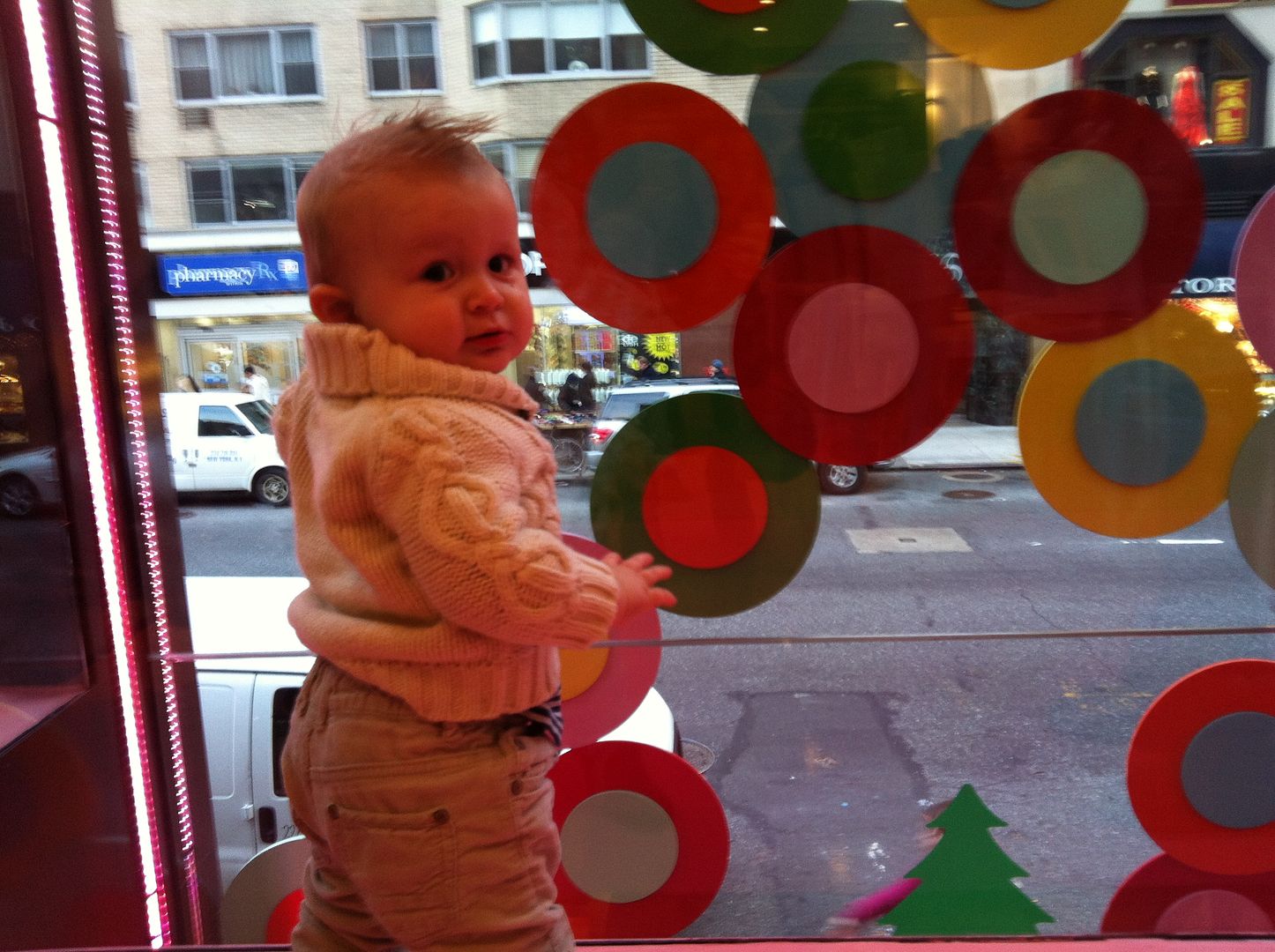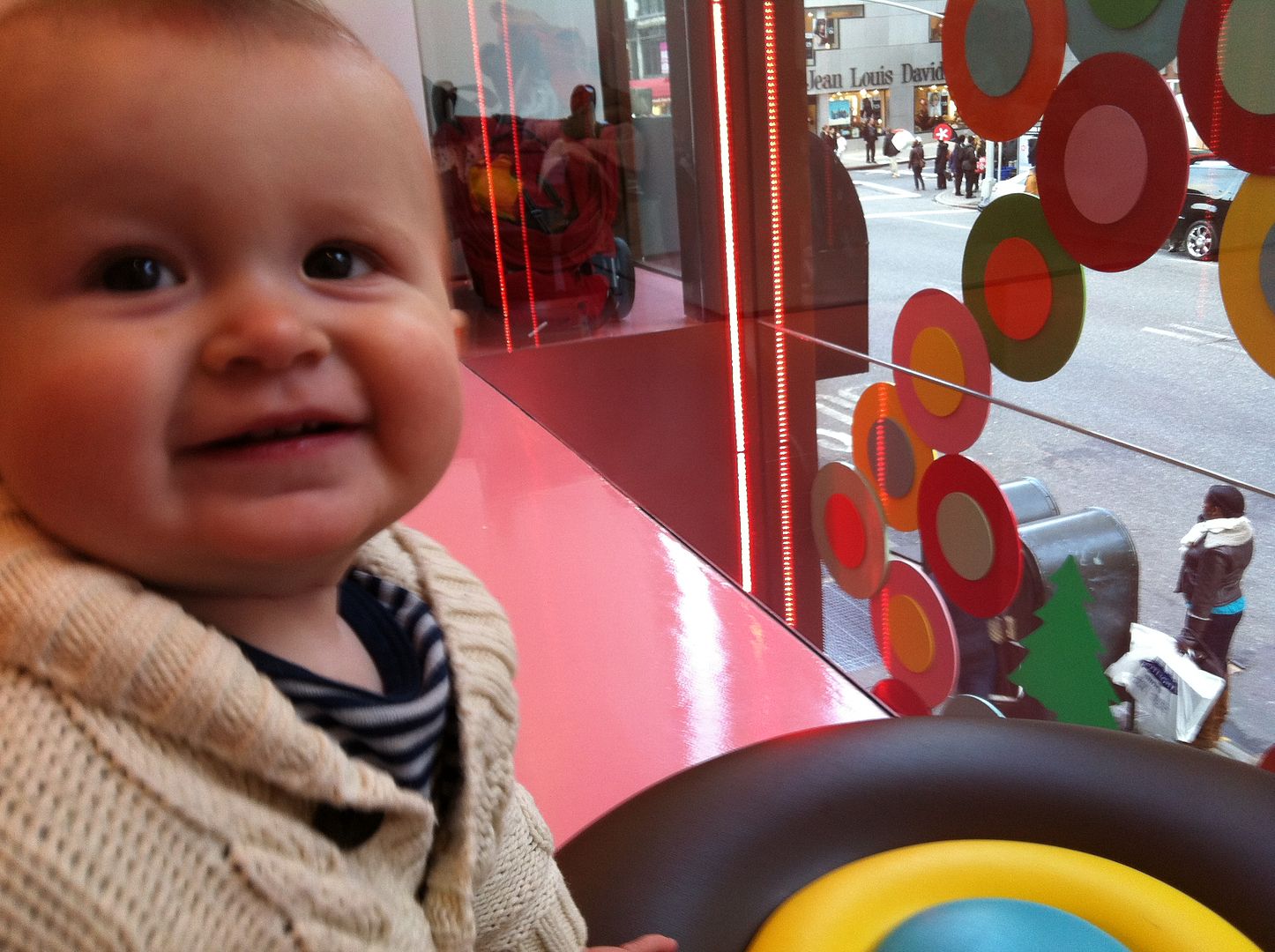 huck stayed busy drumming on the glass and climbing on the fake cupcakes and i stayed busy decorating lots and lots and lots of cupcakes. some of which i took home for the husband. (he ate one, i ate the rest.)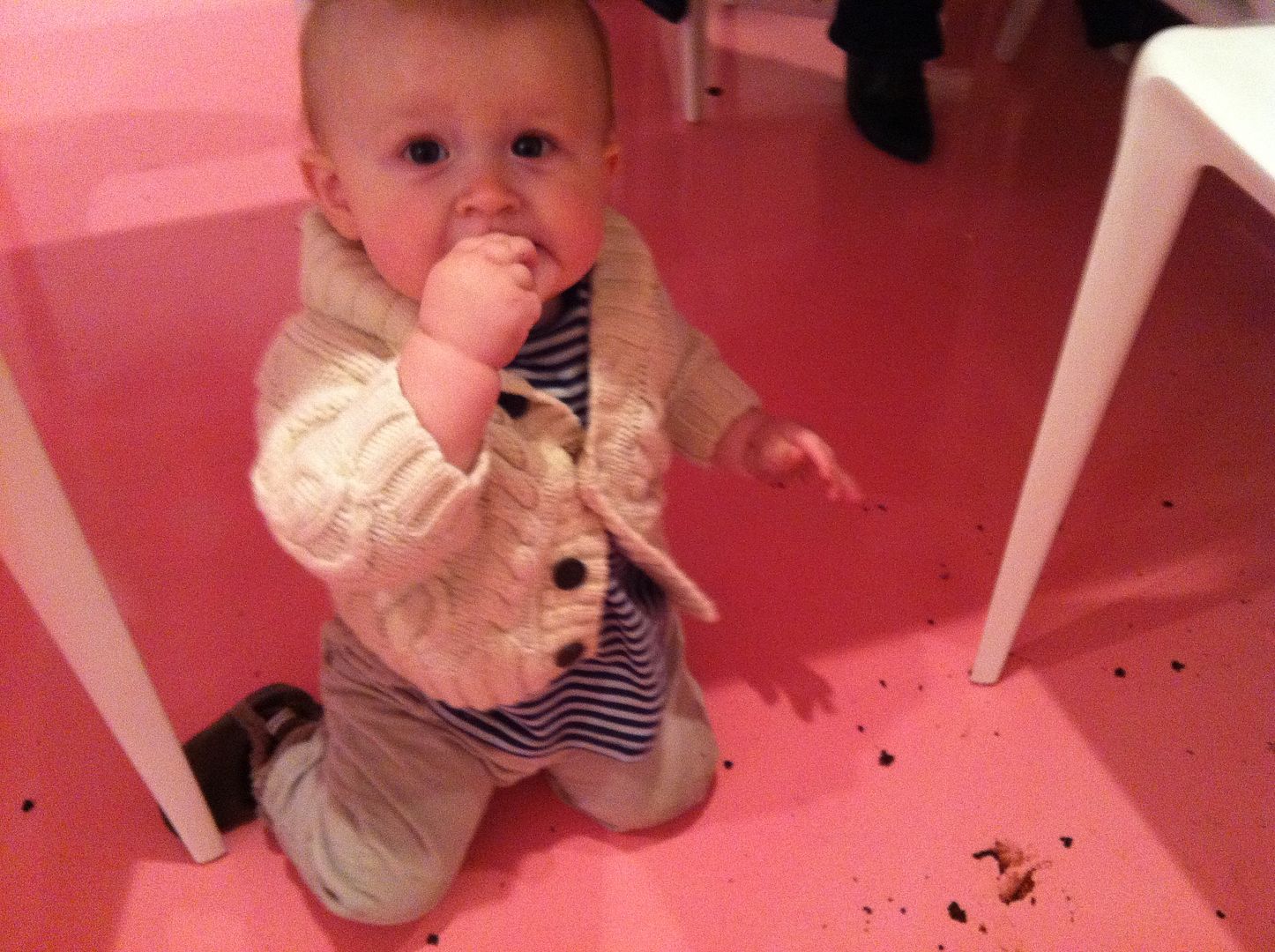 so here is how you frost a sprinkles cupcake,
courtesy of candace
and my super high quality cell phone pics: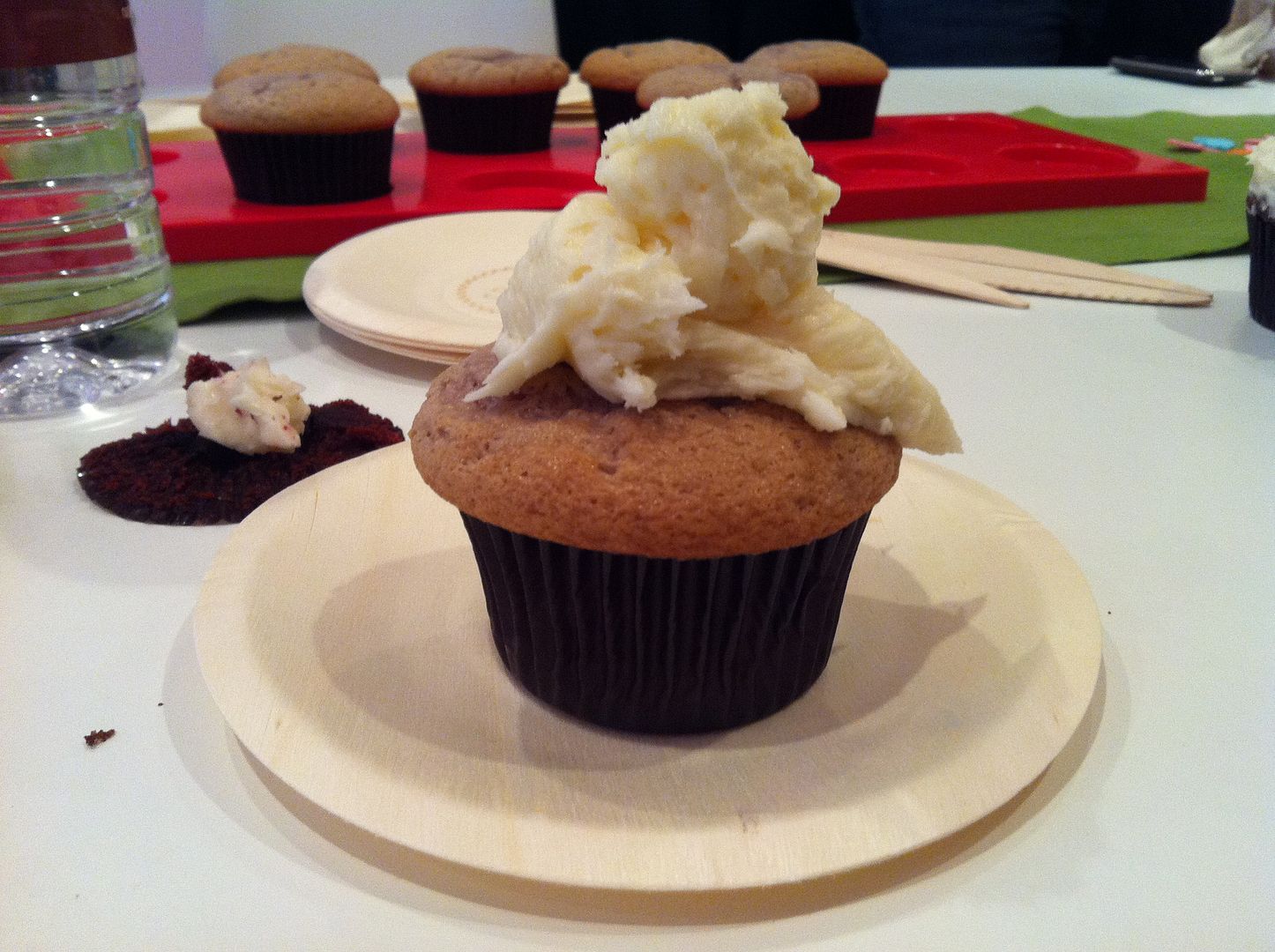 start with wayyy too much frosting piled on top. more than you think you need.
and make sure you've stirred your frosting till it's nice and smooth and glossy. SOFT frosting.

use an offset spatula for this part
and work the top with until it's nice and flat.
don't focus too hard and squeeze your cupcake in the process!
squeezing cupcakes: not very nice.

smooth the sides until you have a bit of a dome shape.
this part takes some work. having a really creamy texture here is supes important.
chunky icing no bueno.

top with simple, understated decor.
sprinkles likes those circle candy things but all i see when i look at those is boobs.
i went with christmassy things instead.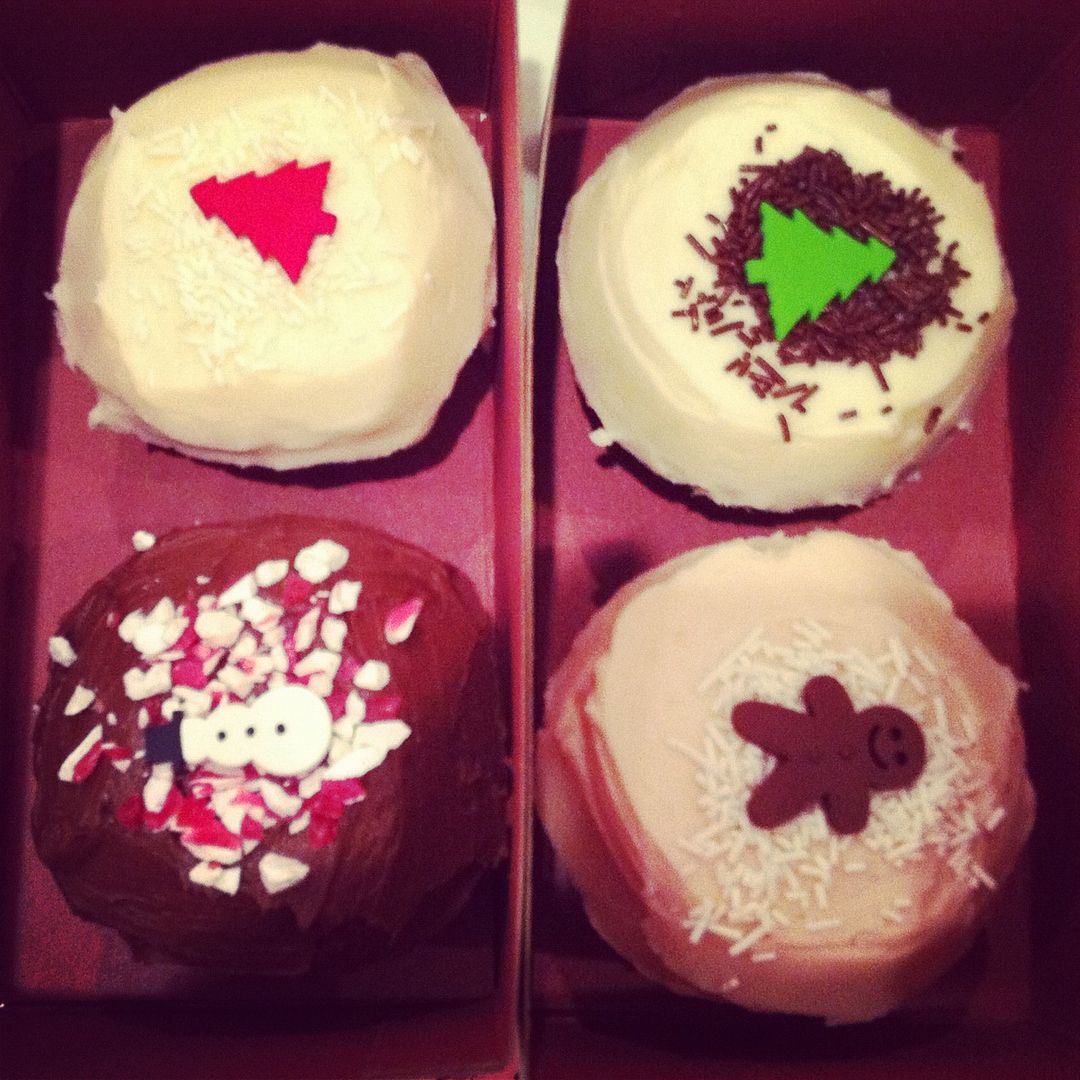 i dare say i'm hireable!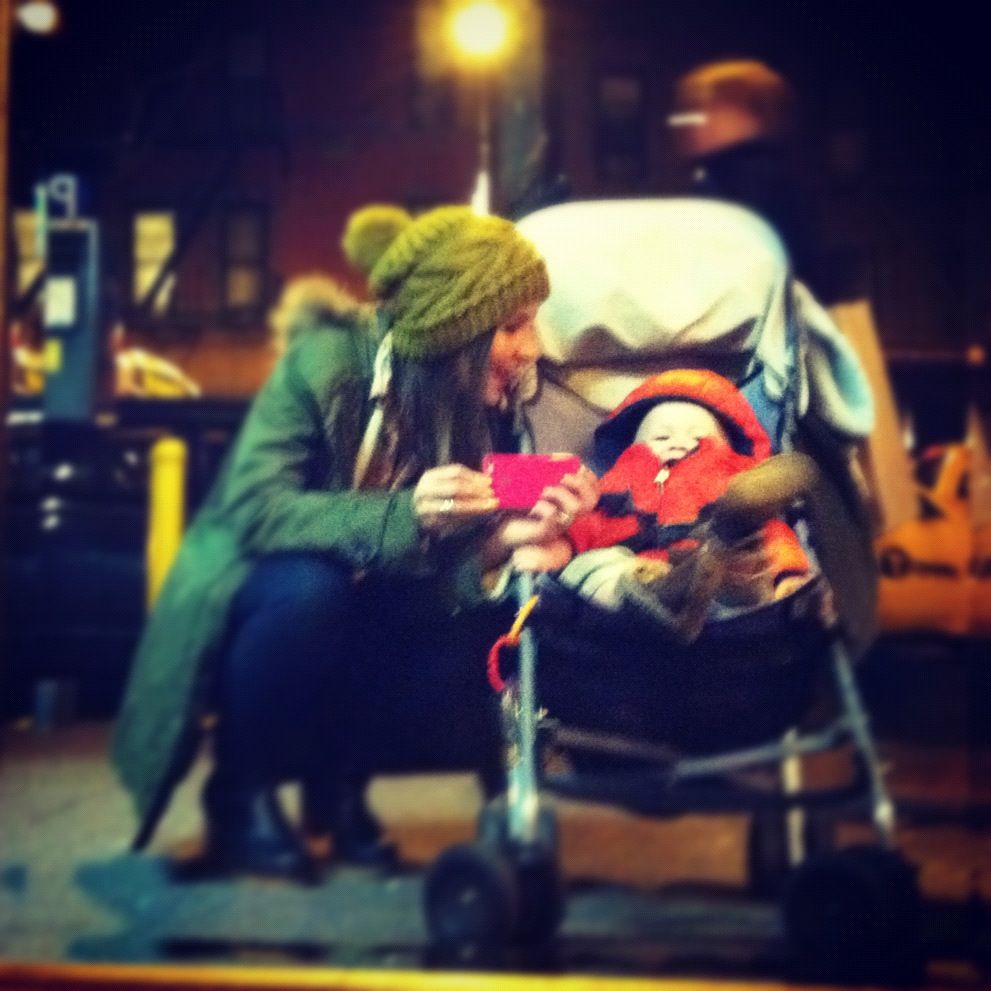 luckily we had to walk across the park to get home. i needed the exercise after all those cupcakes.
lexington avenue between 60th and 61st