lately my huckleberry has had a case of the sniffles. it was so sad. i've heard it said that kids are just walking runny noses from about october through may, and that sick baby snuggles are like heaven on earth, and don't you hate it when those old cliches turn out to be true?

anyway, his is huck modeling his newest do, the unicorn.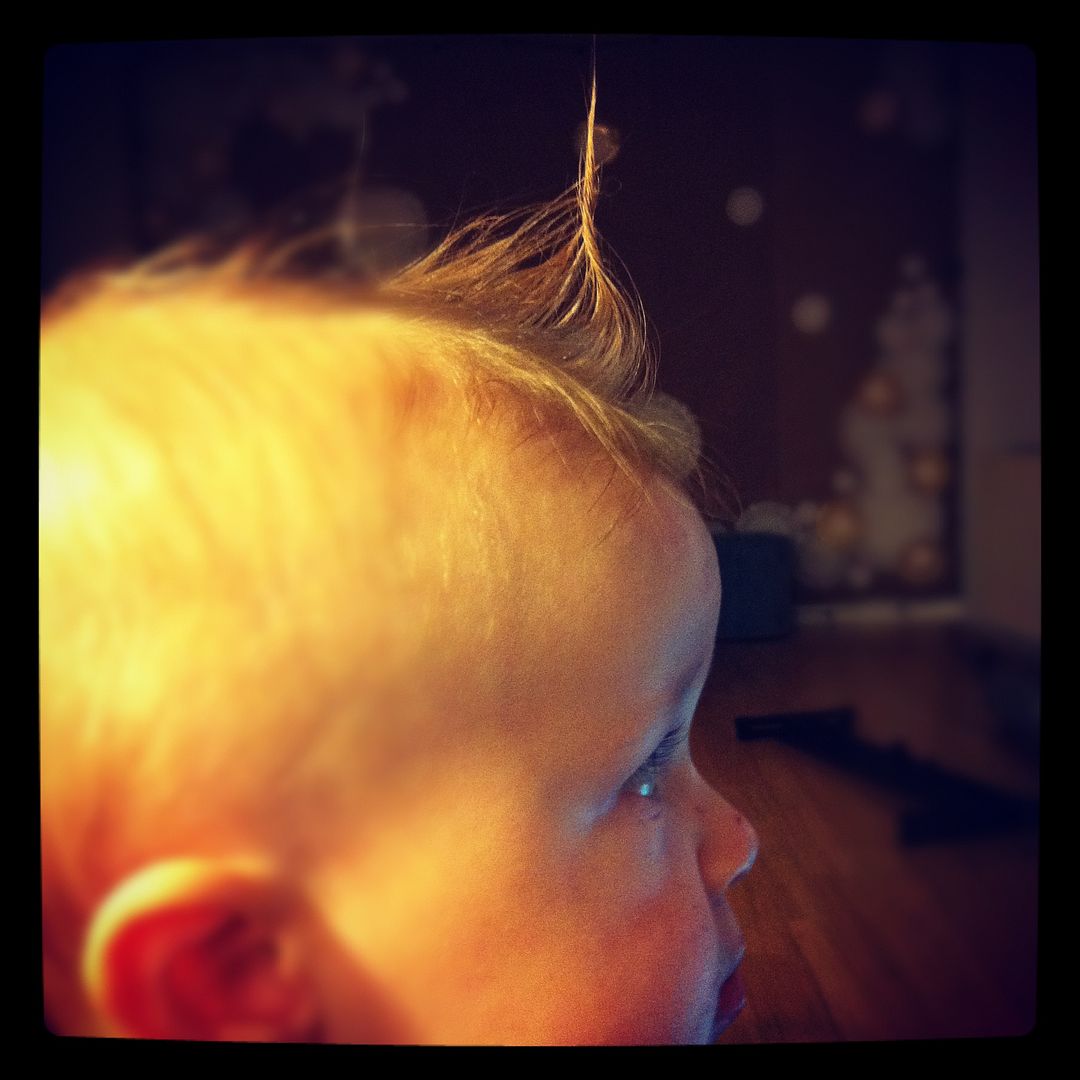 i would continue enthralling you all with this terribly witty prose on runny noses and sad coughs, except the huckster is insistent upon sticking the laptop charger in his mouth, and you know how that goes.
so instead, please to enjoy this hiiiiiiighly entertaining video we made to commemorate huck's first head cold. these are milestones, people. i do not discriminate.
i am so glad you are healthy again, hucklebuck! i can only take so much pooh bear!
this week i was the featured blogger on my life as a blog.
check it out
.
i also write for babble's family style + new home ec:
huck is now blogging once a week over at toddler times!
yes, huck.