today we have a very special guest blogger: huck! i mean, just roll with it.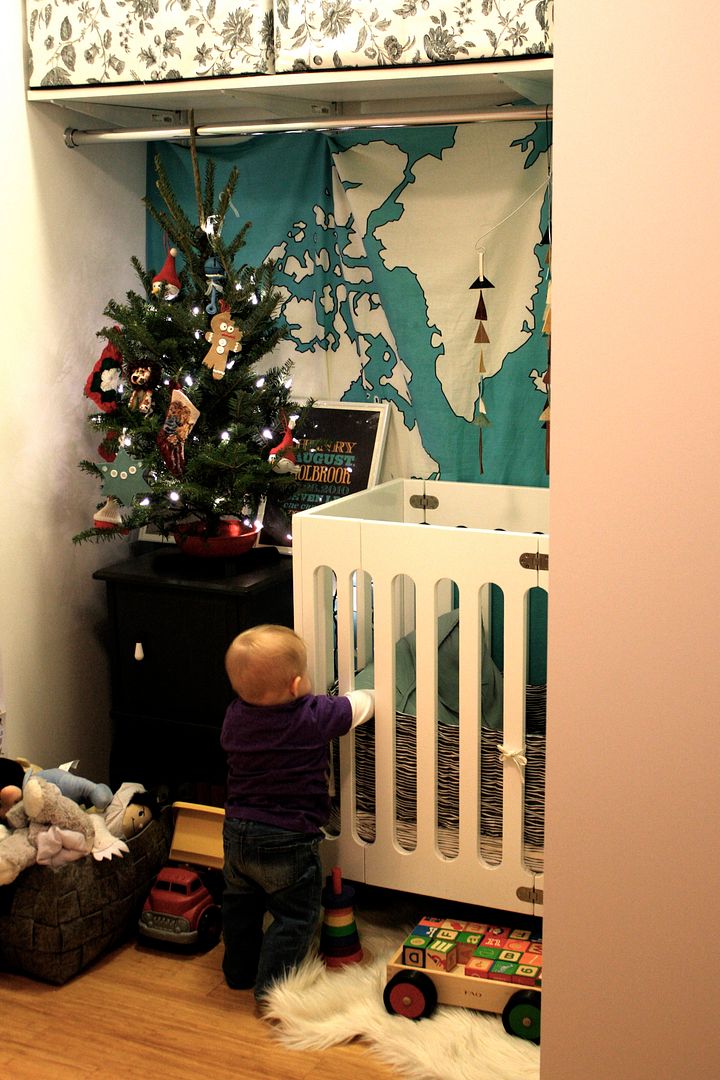 "hey dudes. this is huck! mom told me i could show you my christmas tree.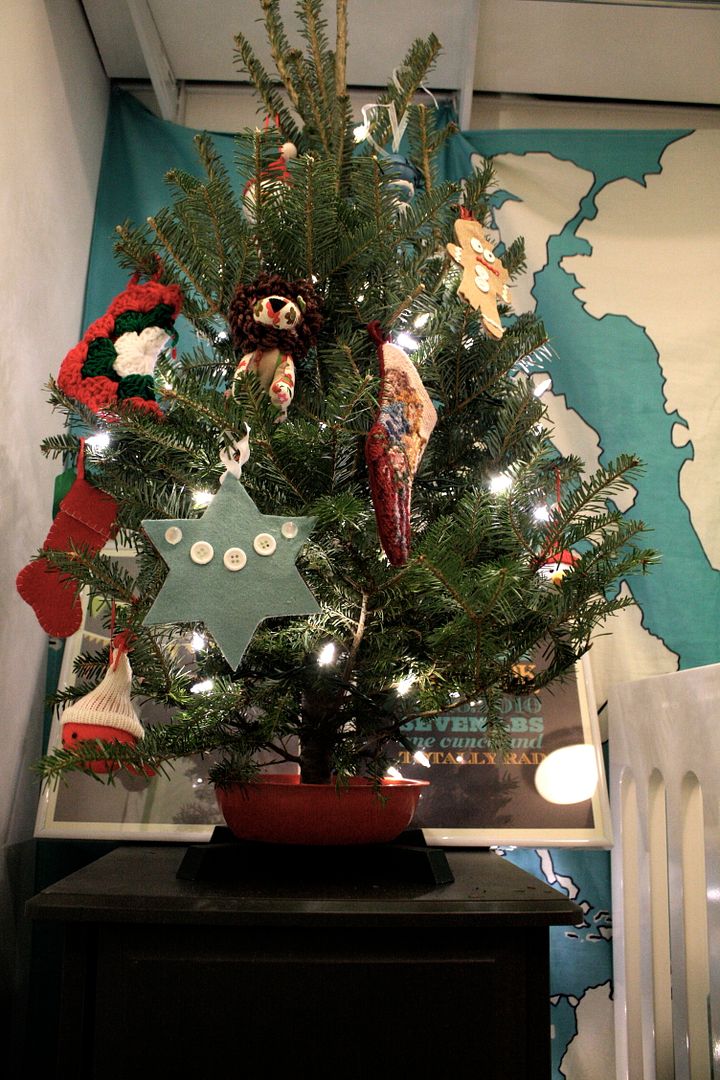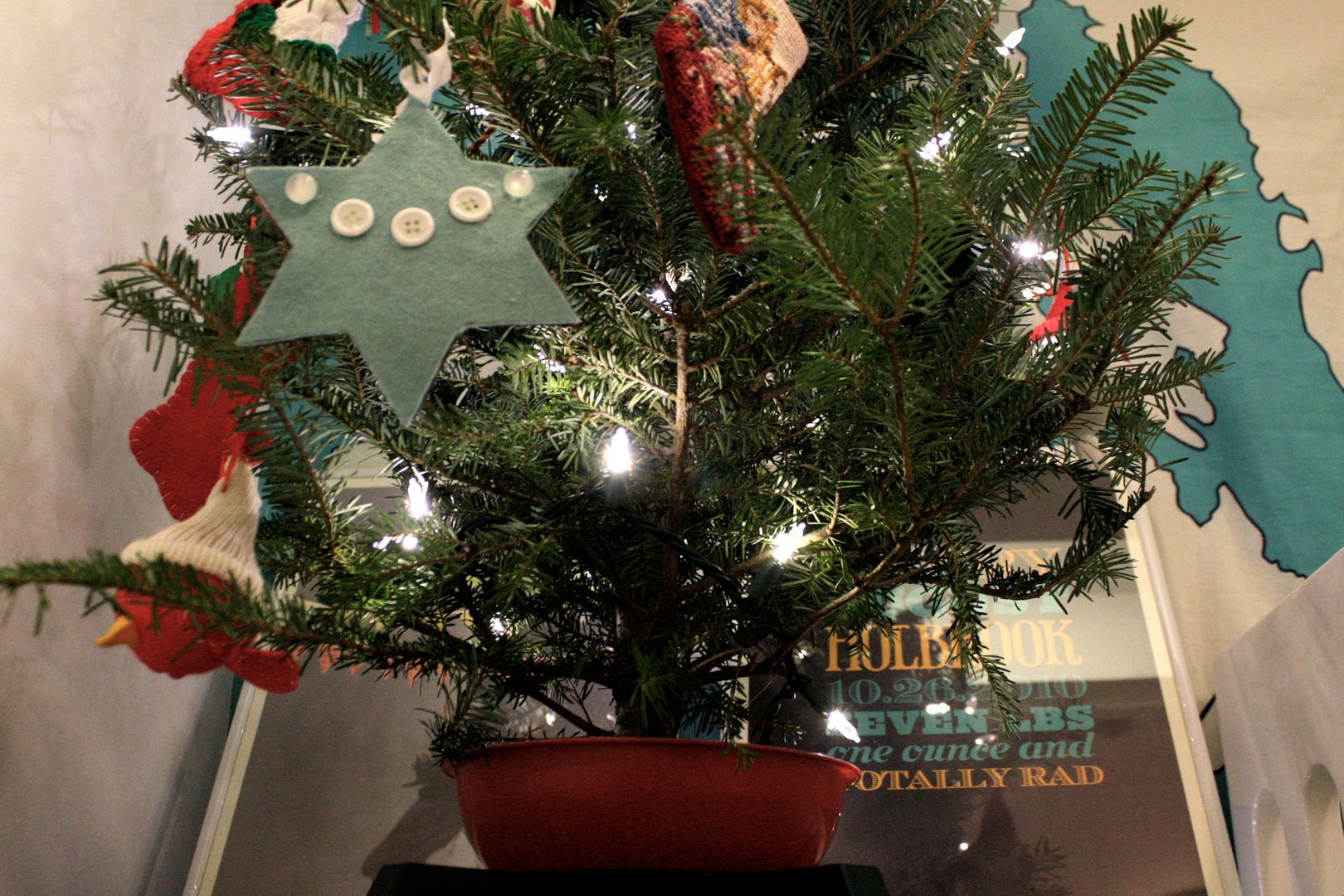 all of the ornaments are kinda boring--they don't even break! breaking ornaments is so fun. but the ornaments DO all taste good (trust me, i've tasted them). and i totally helped make the gingerbread man and the star of david. mom took me to a
martha stewart holiday craft party
and i got to flirt with all the martha stewart girls and they all thought i was such a stud. they took my picture and everything!
look how tall i am these days! oh yes, and this is my bed. i sleep here at night now. i know, it's pretty impressive.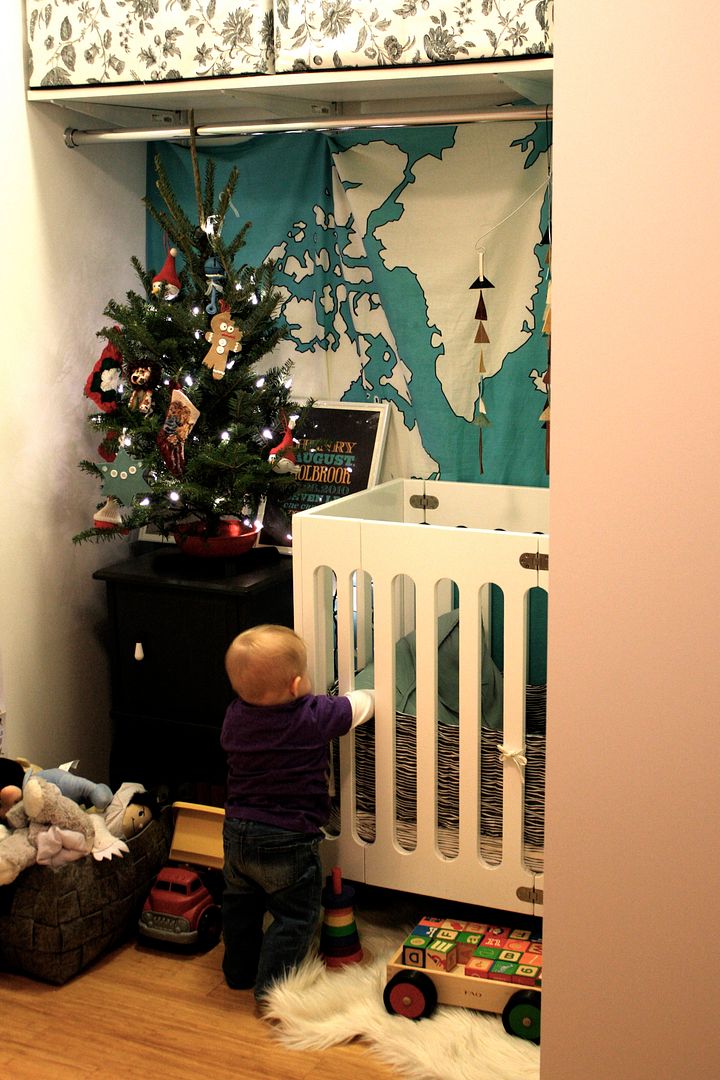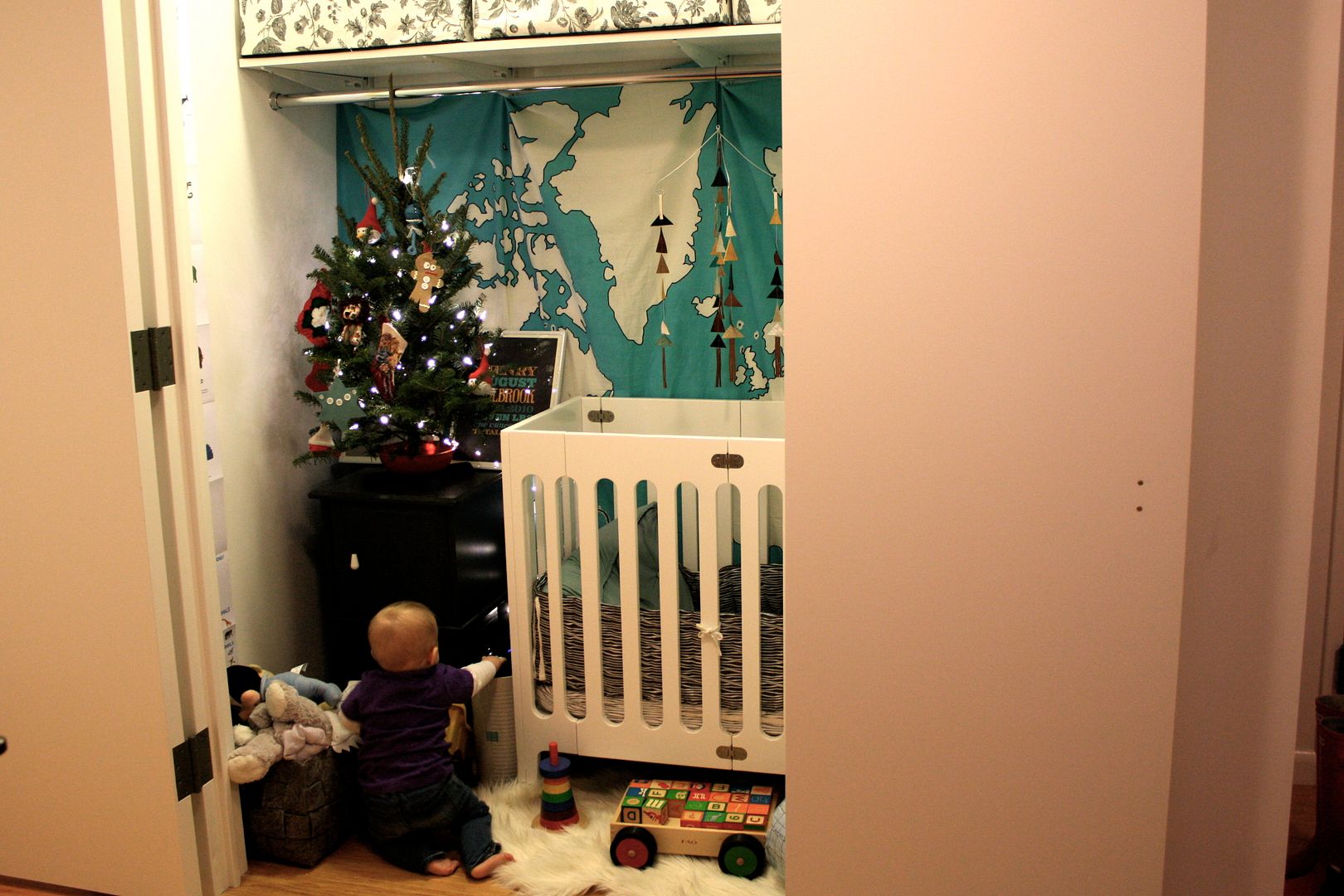 and this is my favorite toy, the air purifier. i like to turn it on and off and on and off and it is SO COOL. but have i shown you my room yet?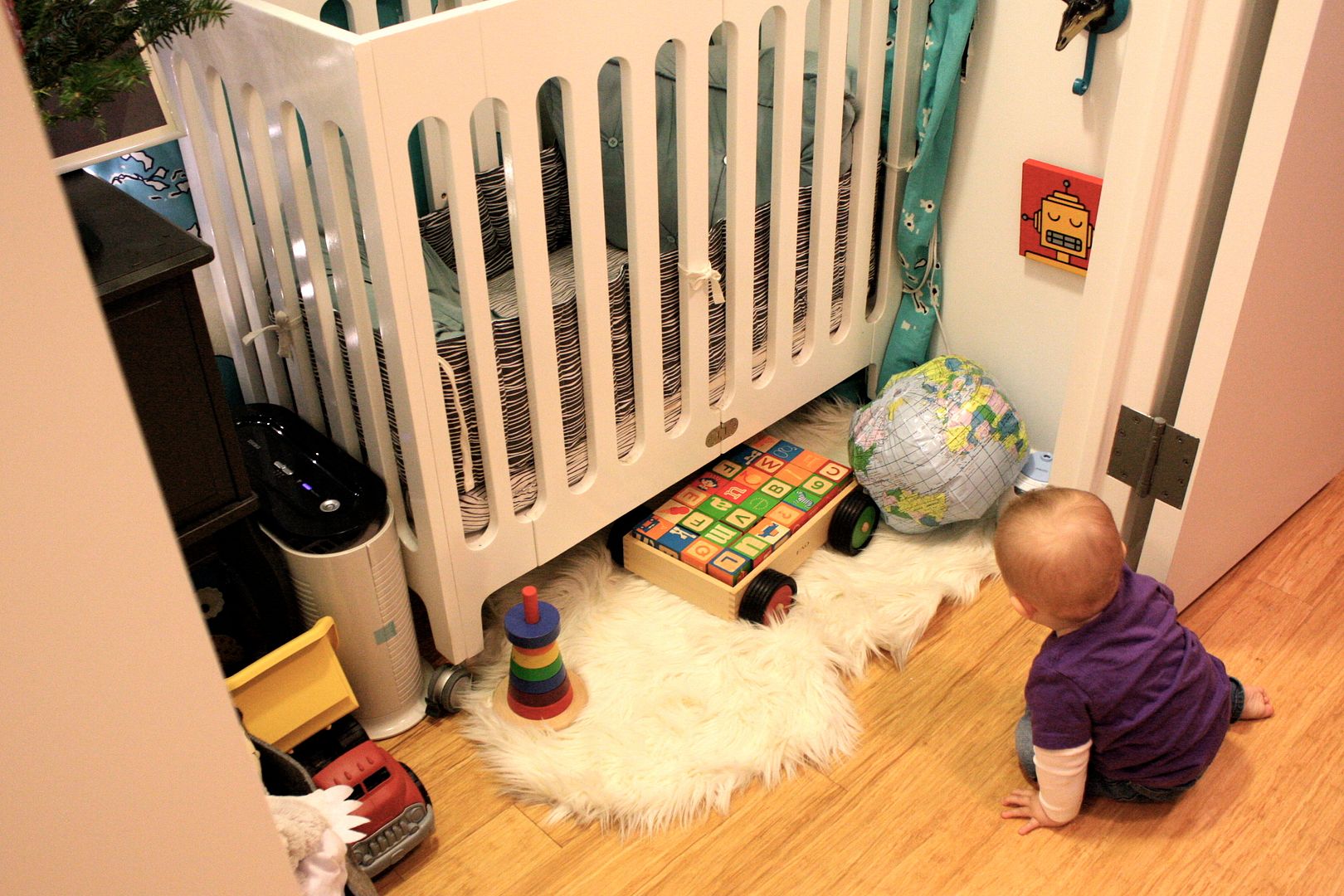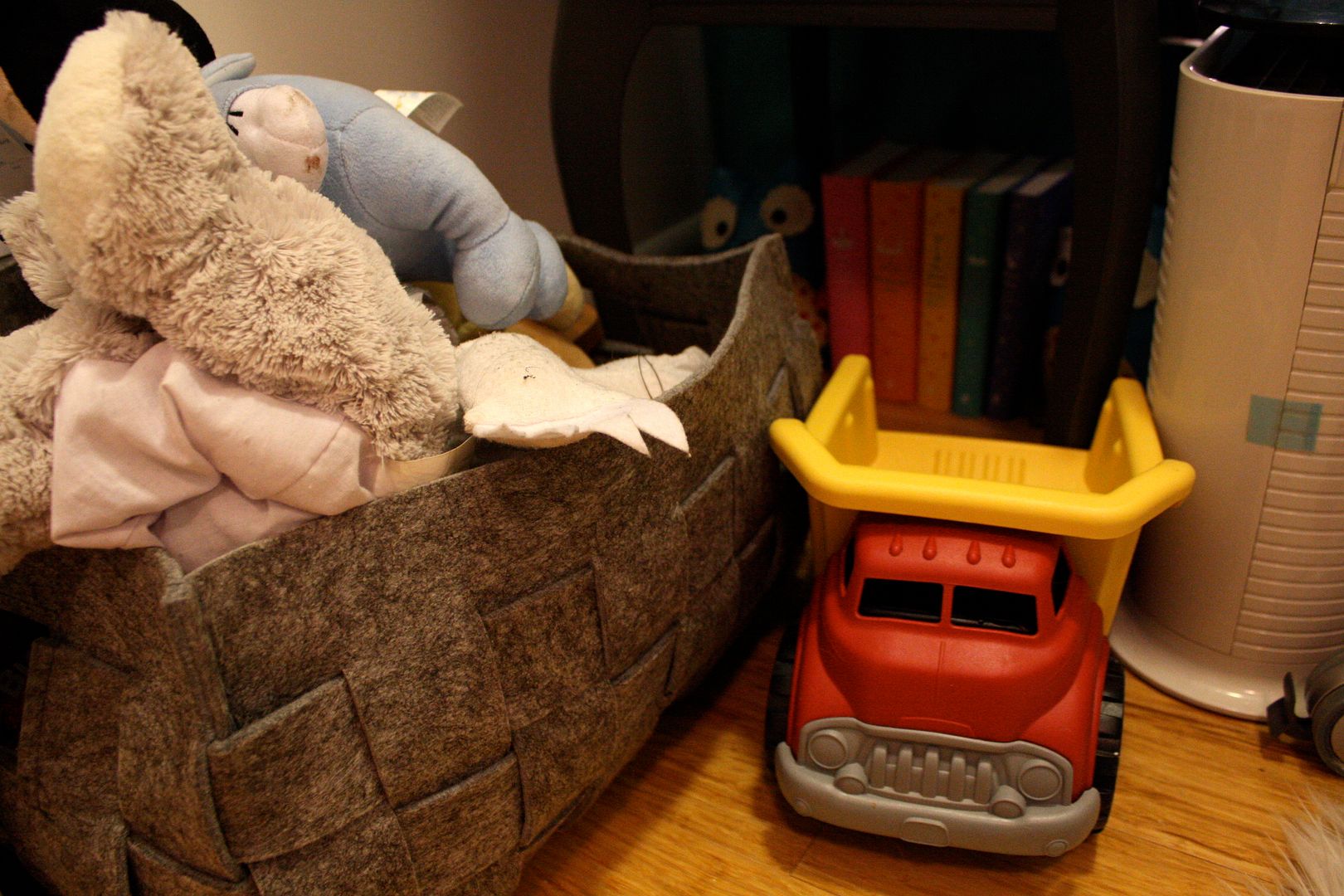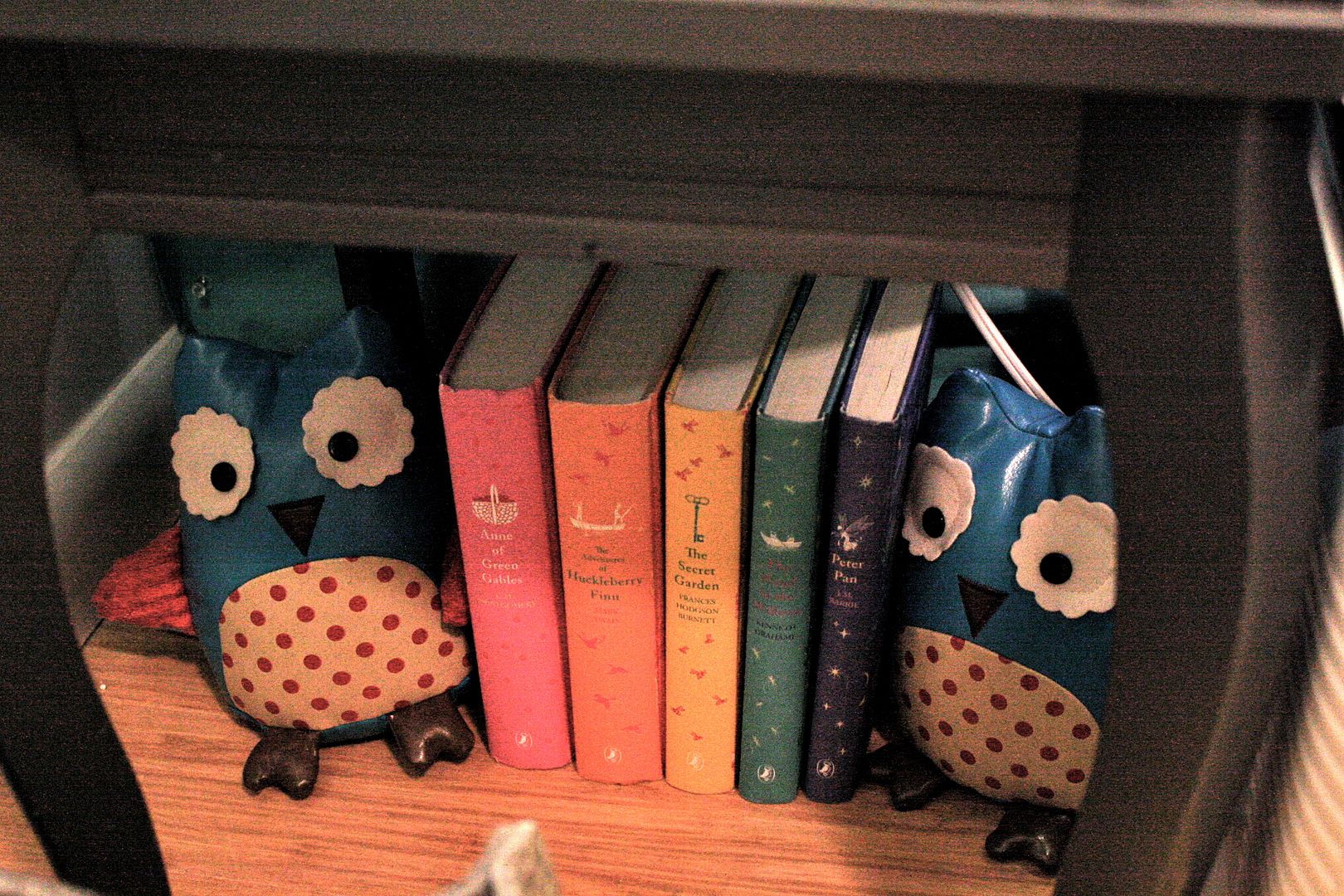 yeah, it's a lot bigger than my last room.
love,
huck"
***
for the rest of the month i'll be featuring the christmas trees of some of my favorite bloggers (and of some of my readers too!) i'll be posting a new tree each day, on top of regular posts from me. so, LOTS of posts in december! ho-ho-hope you enjoy them!