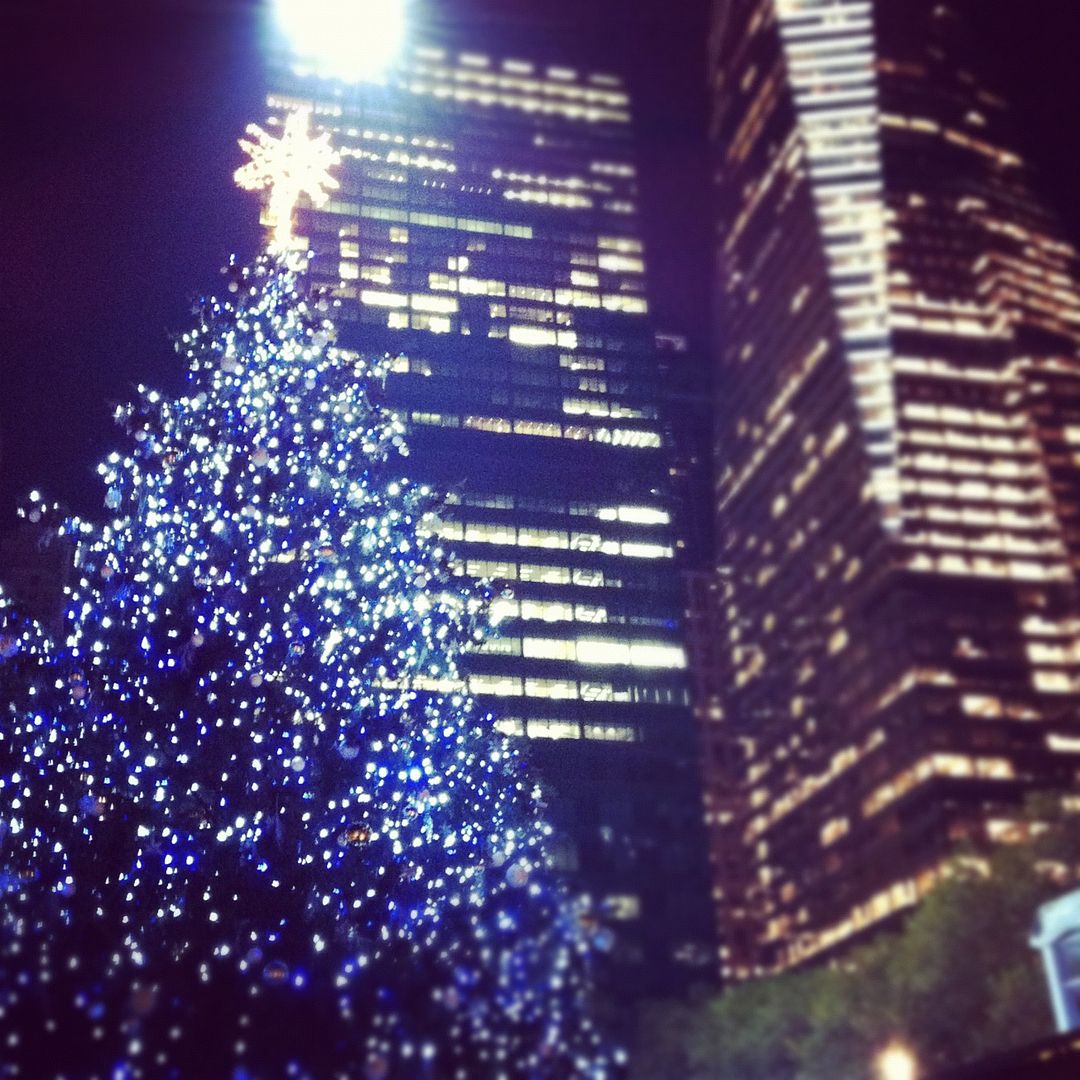 my christmas tree: the bryant park edition
new york is the best at christmastime. all the twinkle lights in the streets, the christmas trees in all the shop windows, and it's finally just cold enough for hot chocolate. we've been throwing ourselves into this christmas season. heavily borrowed from my friends and their traditions, here are some of the things worth doing and seeing if you're in the city come december.
1.
see the tree at rockefeller center
check!
2. see
christmas windows
along 5th avenue and at macy's
3. see the
radio city christmas spectacular
(rockettes doing the can-can! live camels at the nativity scene!)
4. participate in the
handel's messiah sing-in
at lincoln center (choir nerds!)
5. see the
transit museum's holiday train display
, the
holiday fair
, and the
kaleidoscope light show
, all at grand central station
6. attend the
eucharist service
at trininty church on wall street on christmas eve (i've heard this is amazing.)
7. play at fao schwarz (sadly, owned by the toys r us these days, doesn't feel as special somehow), and peek through the lobby of the plaza hotel across the street afterward.
8. go ice skating at bryant park, least expensive rink in the city.
9. visit santa at macy's (and catch the marionette show after!)
10. play "elf" and visit all the christmas trees in the city (don't forget the one inside the met!)
here are the rest of my holiday must-dos
.
1. read the christmas story
2. watch the grinch (
not
jim carrey)
3. make obscene amounts of snowflakes and hang them from the ceiling
4. hang mistletoe in the bedroom ;)
5. make christmas cookies and eat ALL OF THEM
6. christmas song dance party in the living room
7. make a gingerbread house
8. go on a hot chocolate crawl
what are your christmas must-dos?