huck had his 15 month check up and on tuesday morning. i packed him a pbh for the road, and that sandwich. the man would not put the sandwich down. he held it in the waiting room, he held it all the way through the weighing and measuring, he kept a tight grip on it during all three of his shots (he did manage to smear peanut butter on the doctor's sweater. atta boy!) . . . also he took his shots like a cowboy. i was so proud.
so i took this series of photos while we were waiting for the doctor to show up. fifteen months! i want to kiss fifteen months. it is so fun--and so exhausting--and it seems like every time i think he can't get any better than he is right now he just does. i want to remember forever the sound his little feet made slapping against the tile as he made his laps around the exam room, pausing only occasionally to take a phone call on his sandwich, stopping only once to lay his head on my knee and give my leg a little hug. if i could bottle up this kid . . . i mean it, this kid is it.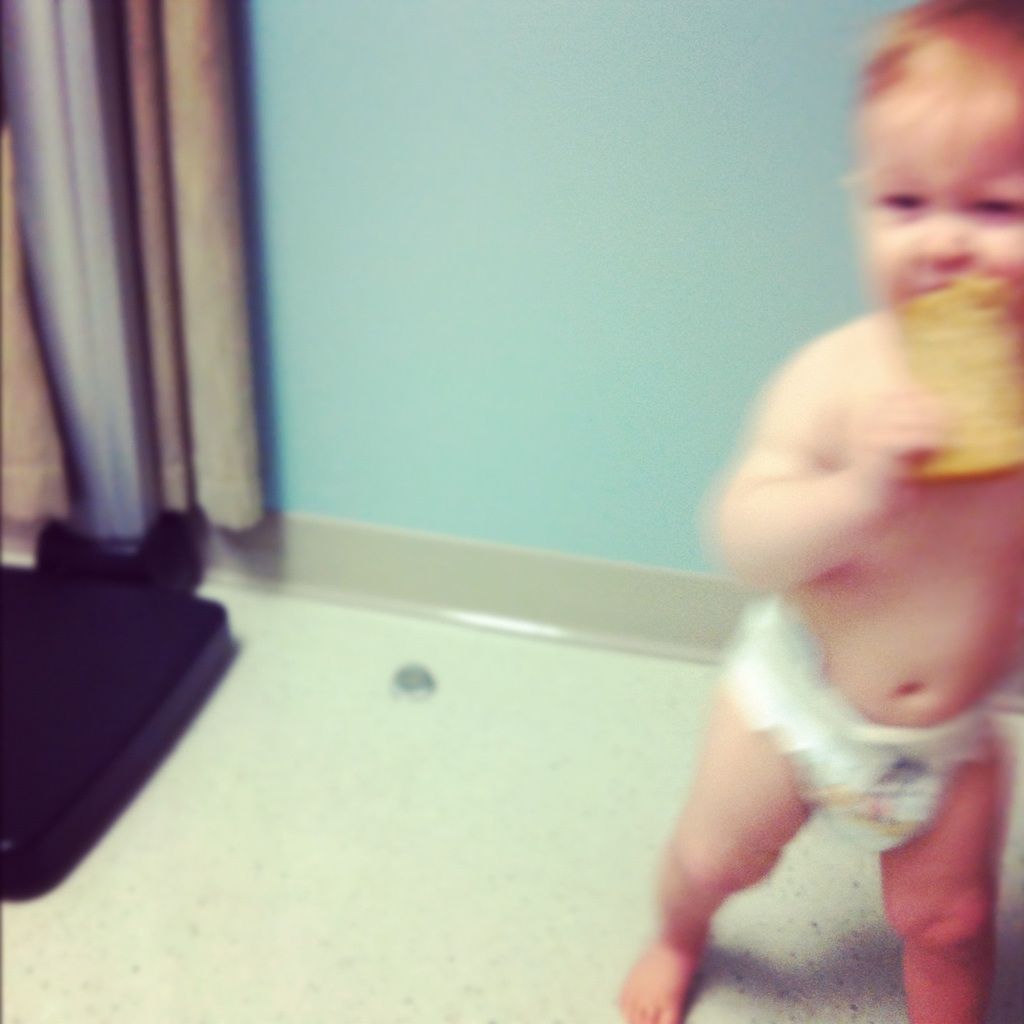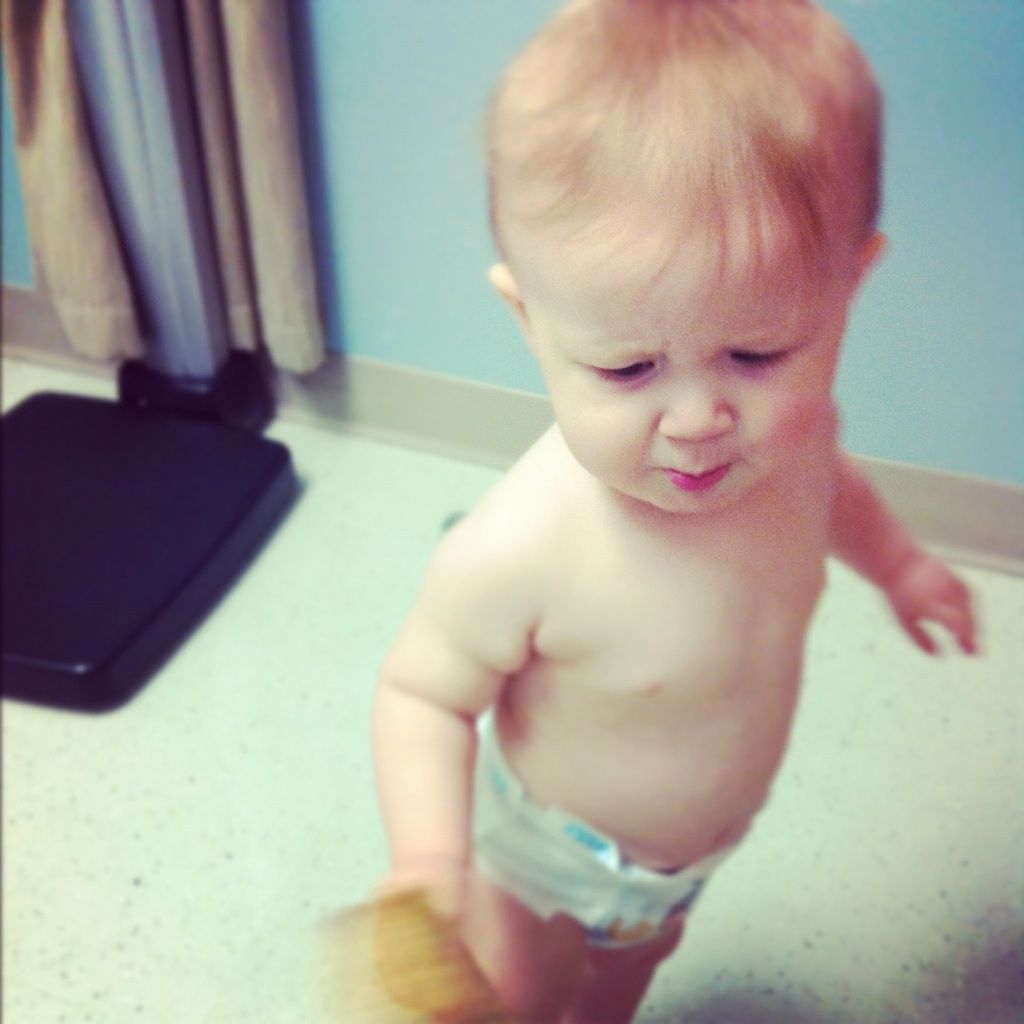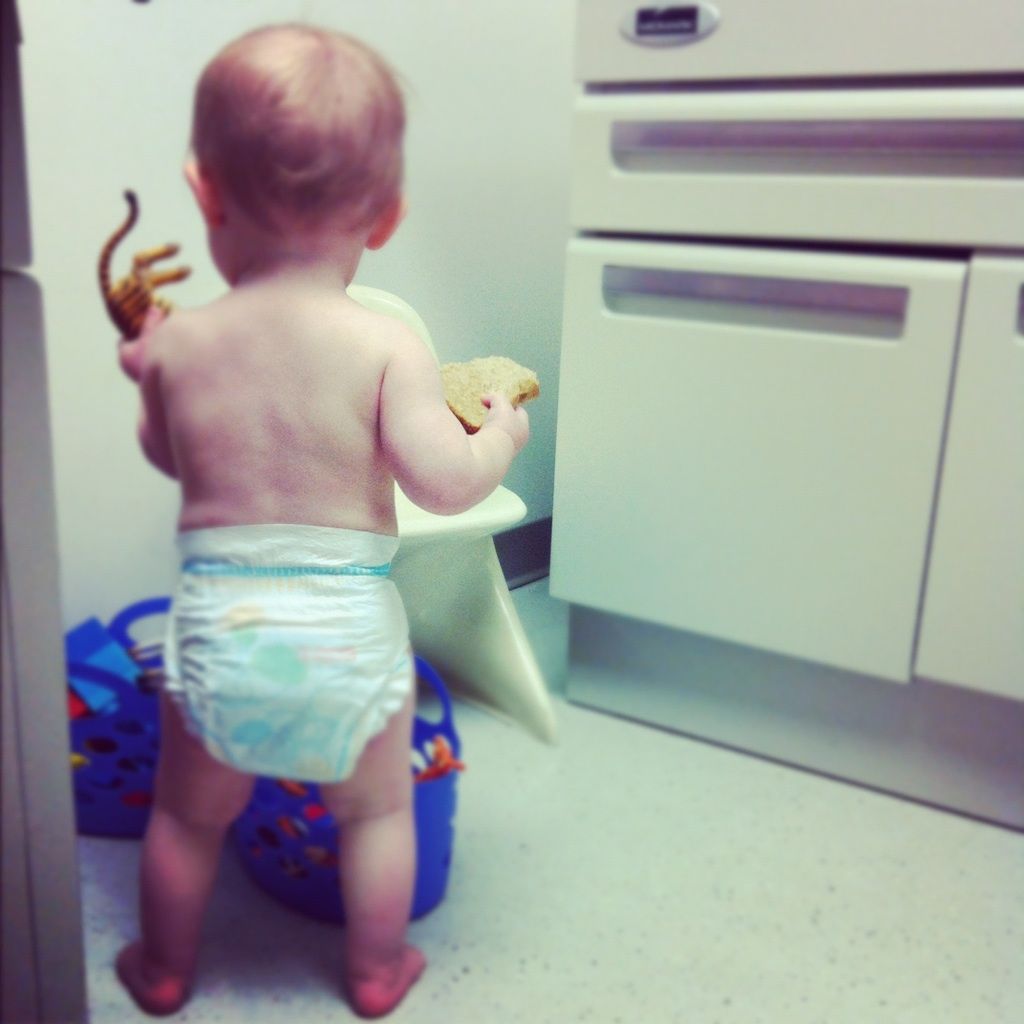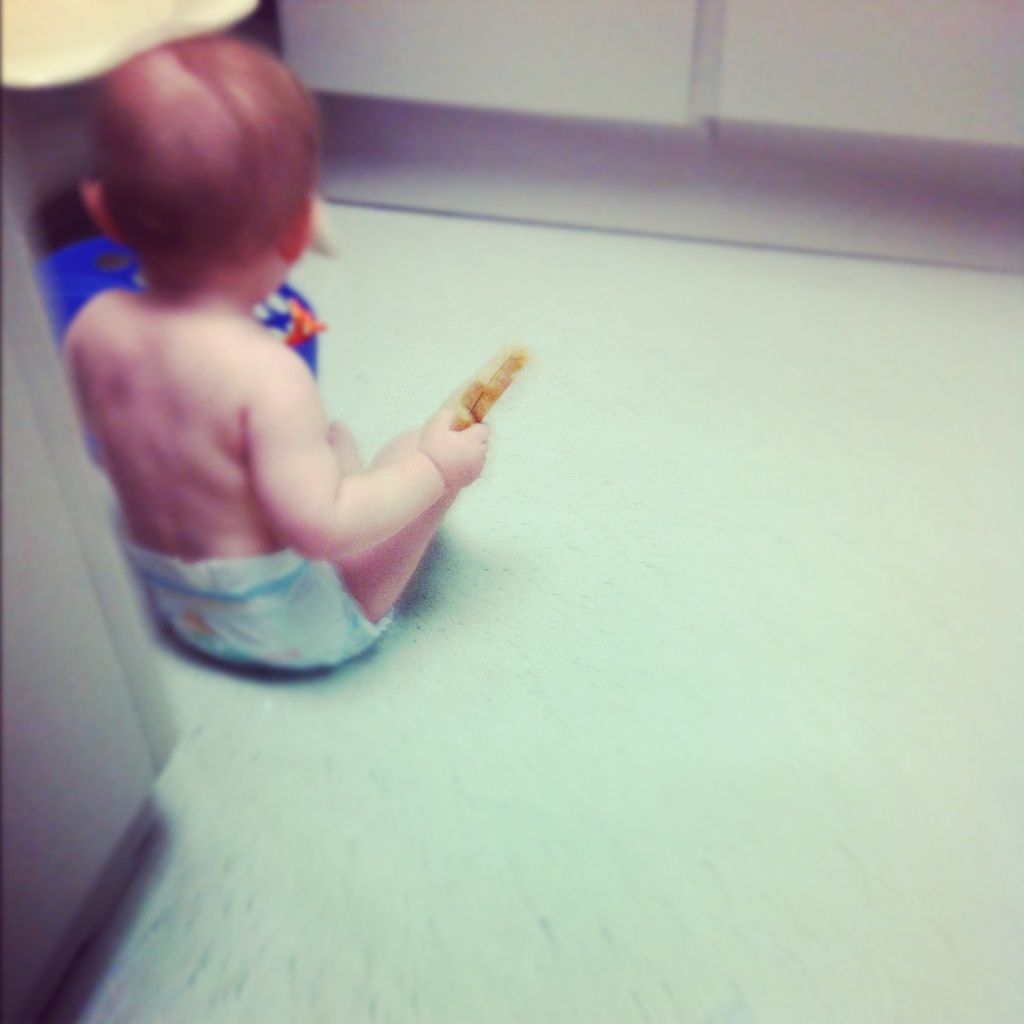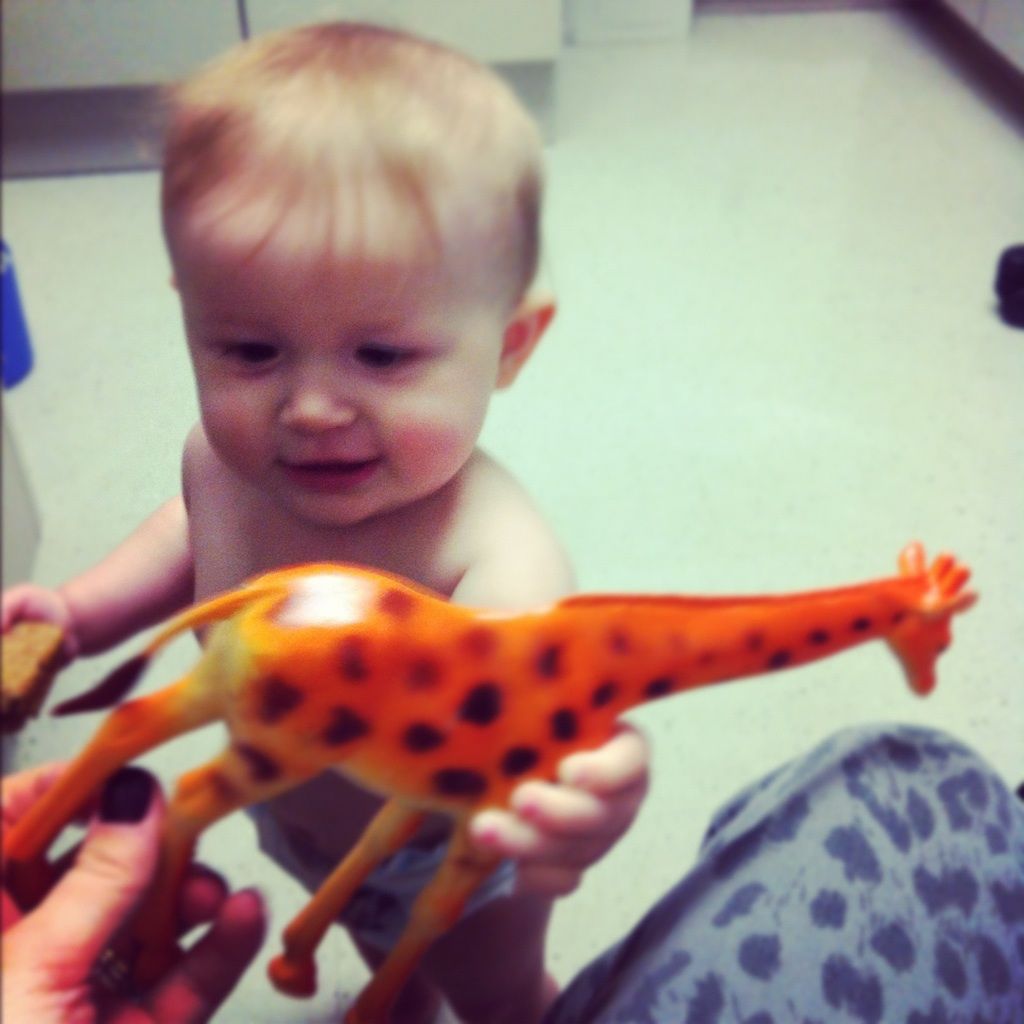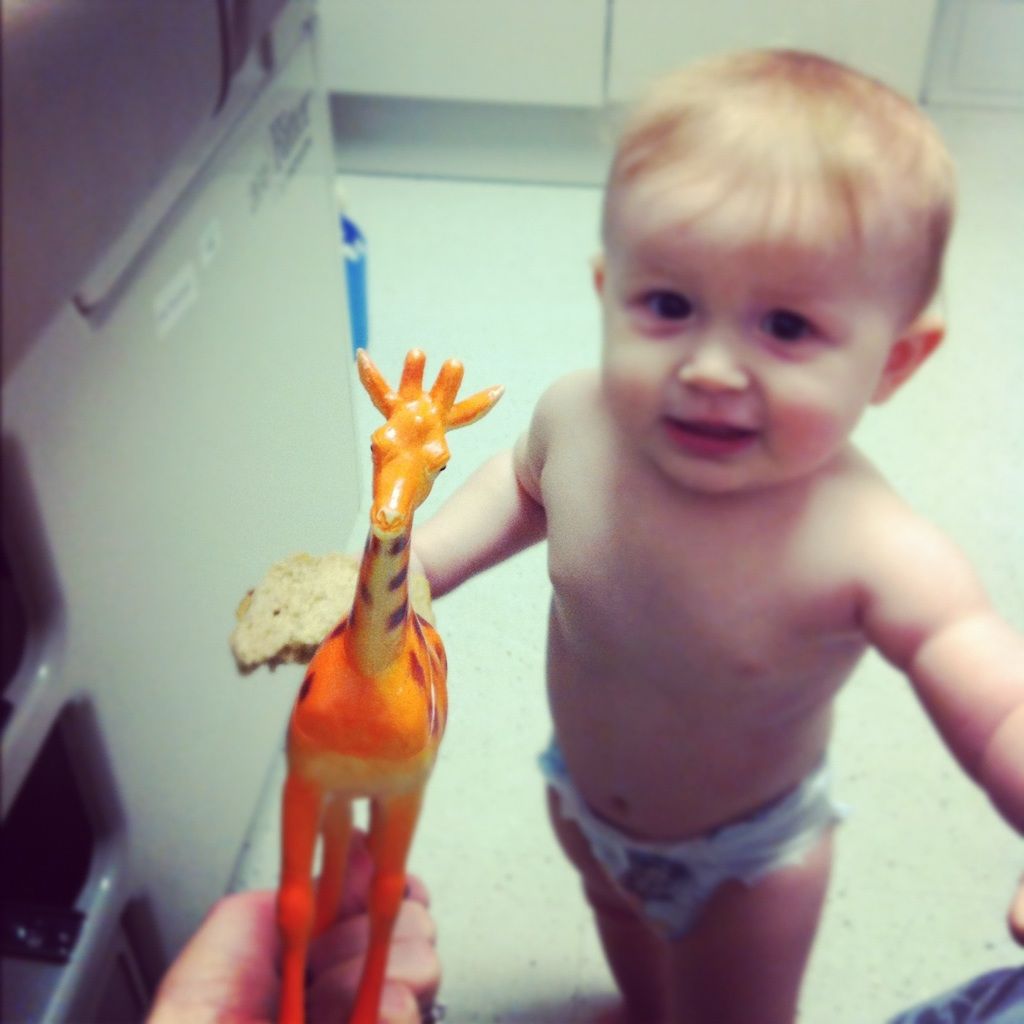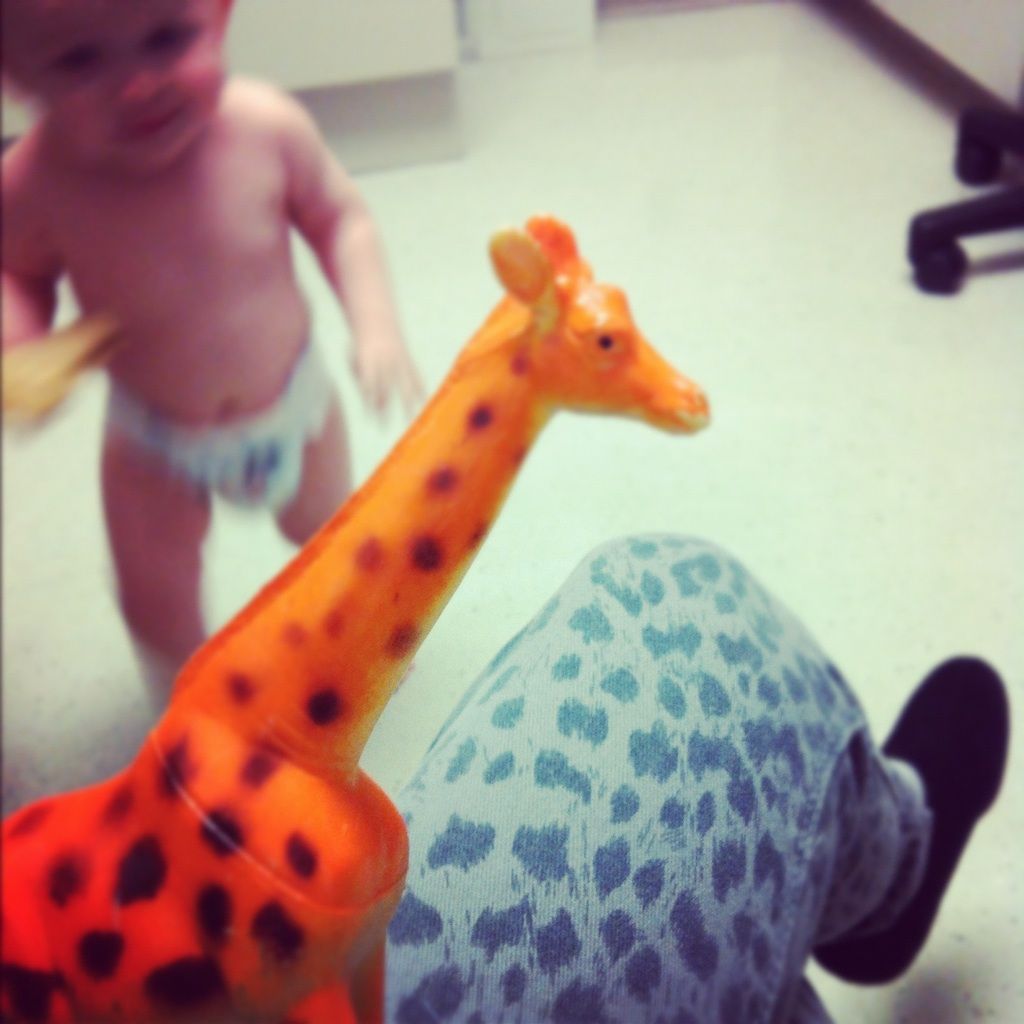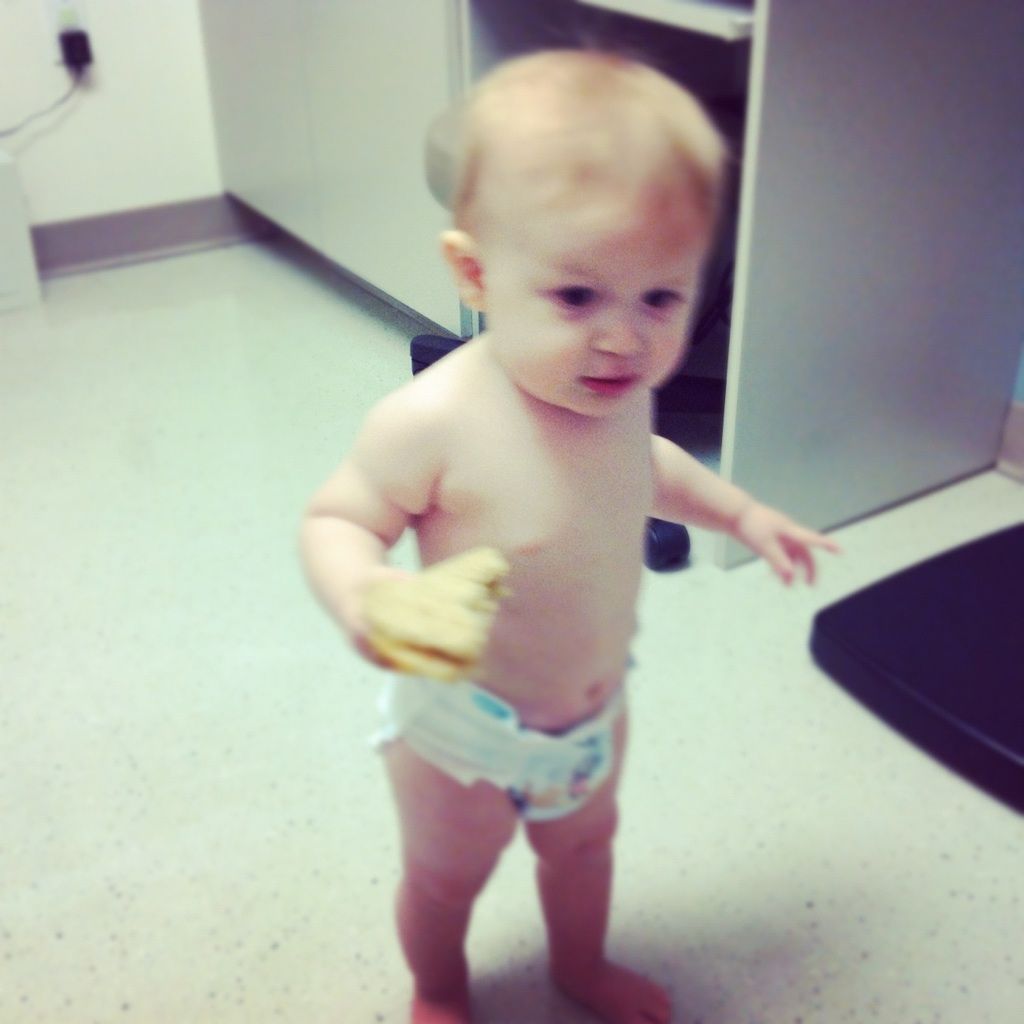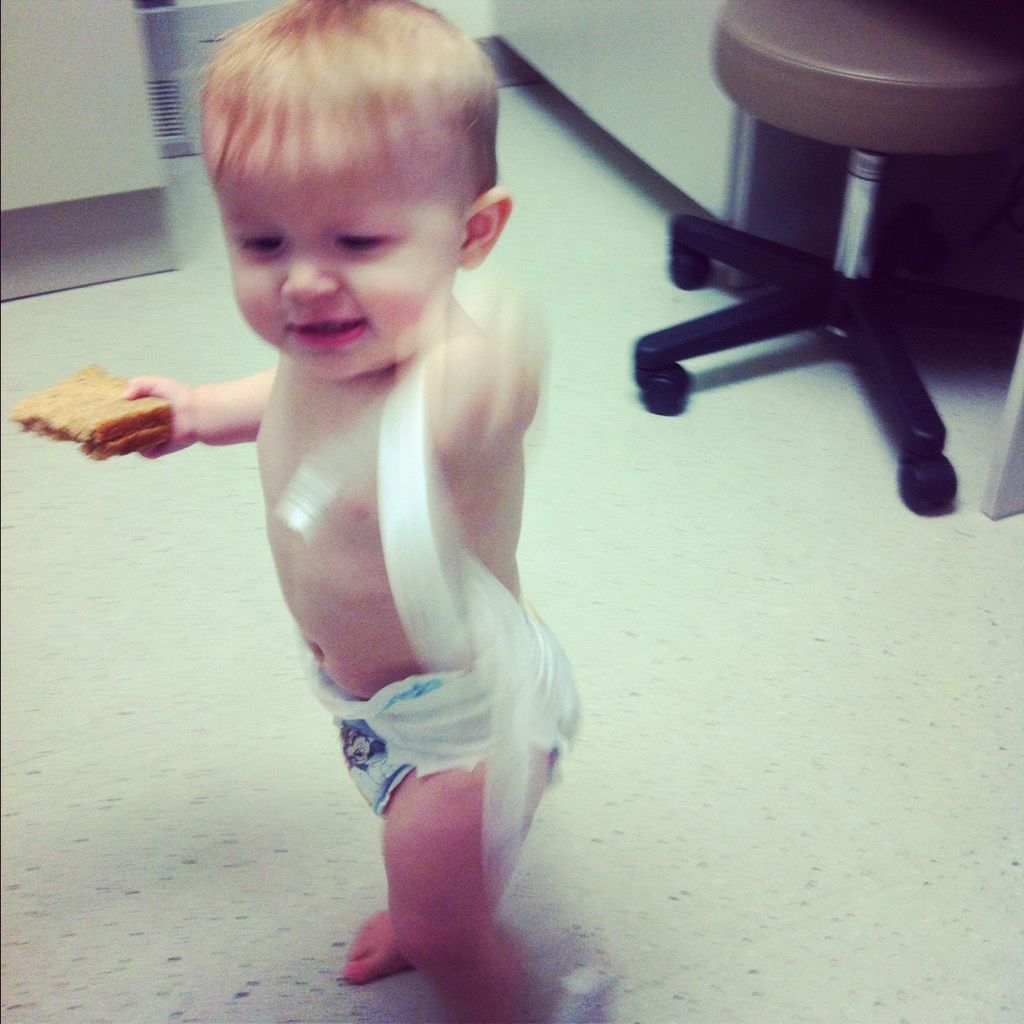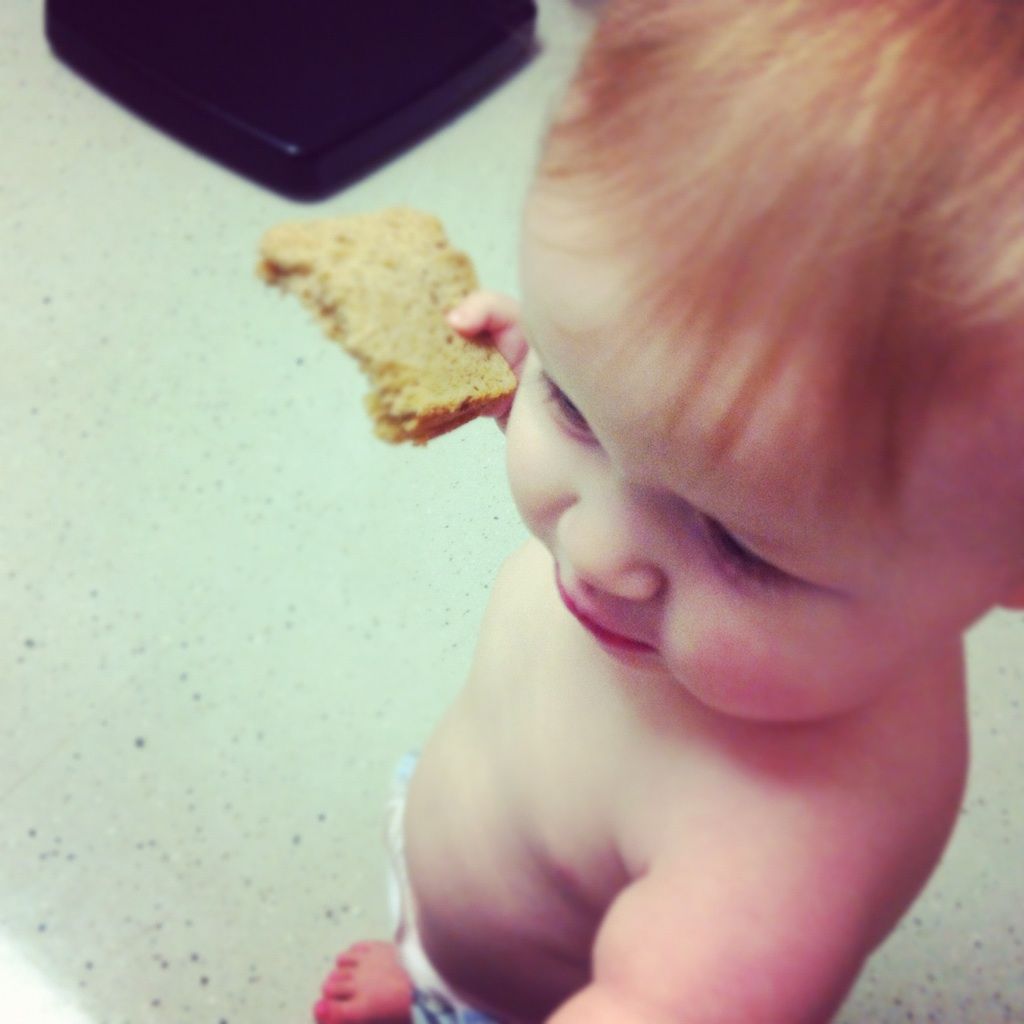 (i did not intentionally dress to match the germy exam room toys, but now that i know that it's a possibility...)
p.s. huck's new favorite thing in the whole world is little einsteins. the way his face lights up when he hears that theme song is the best. i love how obediently he pats his lap and raises his arms in the air when they ask him to help rocket blast off. i watch him watch little einsteins and i'm convinced i need twenty more! (okay, maybe two more.)
anyway, we've decided he loves the show so much on account of how his parents are in it.
you see it i know you do!