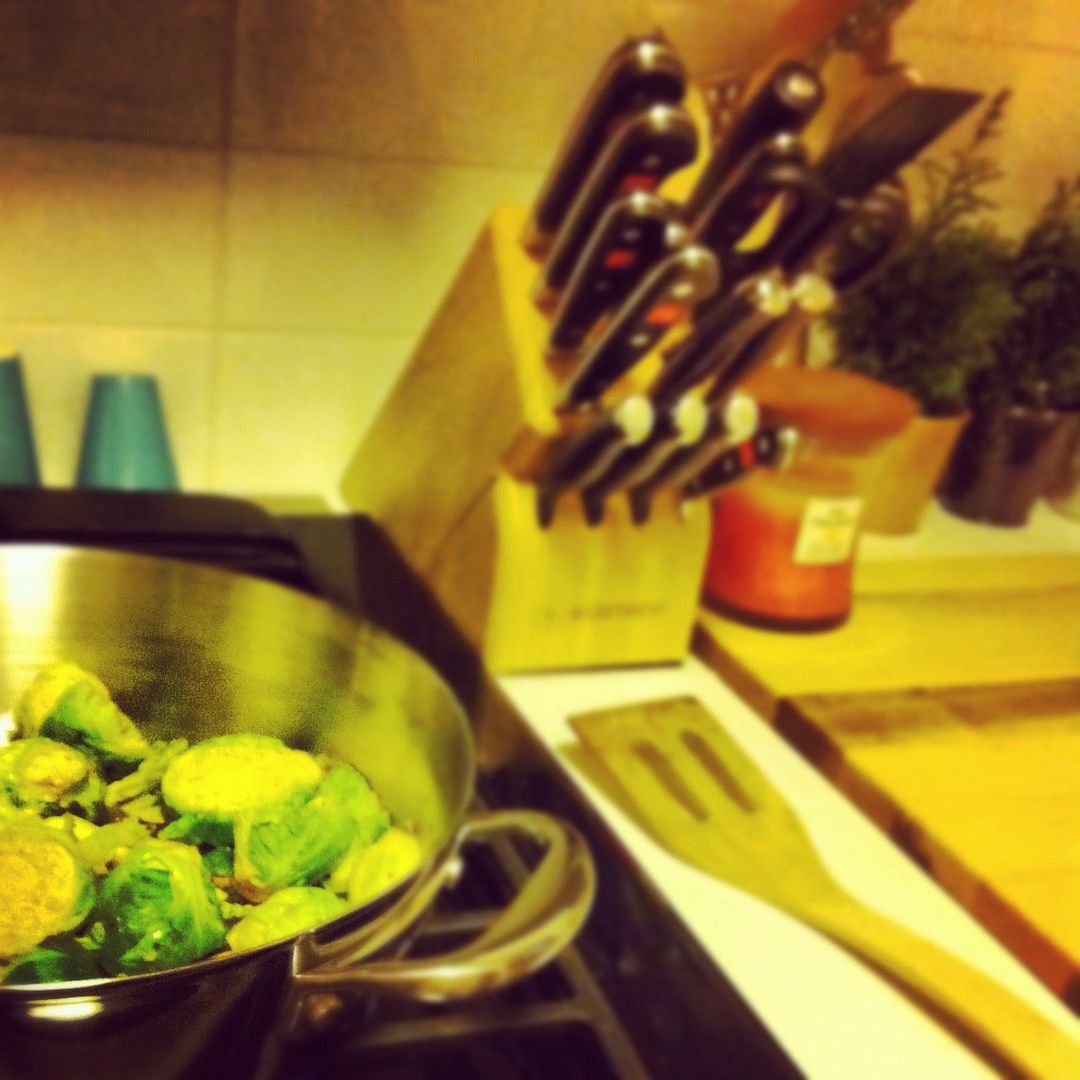 winter vegetables are our favorite vegetables at this house. the best winter vegetable of them all has got to be the brussel sprout. don't argue with me.


inspired by a friend's instagram last week, we decided to whip up some brussels a la egg for a super quick dinner. i took these insanely high quality photos and i really love how yellow they came out (sarcasm is hard to put in a blog. i feel like i need a special "sarcasm font.")
here's what you need:
brussels sprouts, halved (leave the hard ends ON)
olive oil
salt and pepper to taste
garlic (about a teaspoon minced)
red pepper flakes (belong in everything)
two eggs
1. steam your halved brussels sprouts for a few minutes to get them nice and soft. maybe 5-8 minutes.
2. heat minced garlic and olive oil in a pan set to medium high
3. add sprouts and salt and pepper, stirring occasionally for 15-20 minutes
4. when the sprouts are almost finished, crack two eggs in a separate frying pan with a little butter, and cook them sunny side up (if you're afraid of sunny side up, over easy or medium is okay too).
(sunny side up is actually really easy, just lower the temps and let the eggs cook slowly until the whites are firm.)
5. before you plate it up, cut the knobby ends off. by keeping them on during cooking, i've found you lose fewer petals (petals?).
6. enjoy that sucker!
(bonus: sriracha sauce would be SO GOOD on top of this!)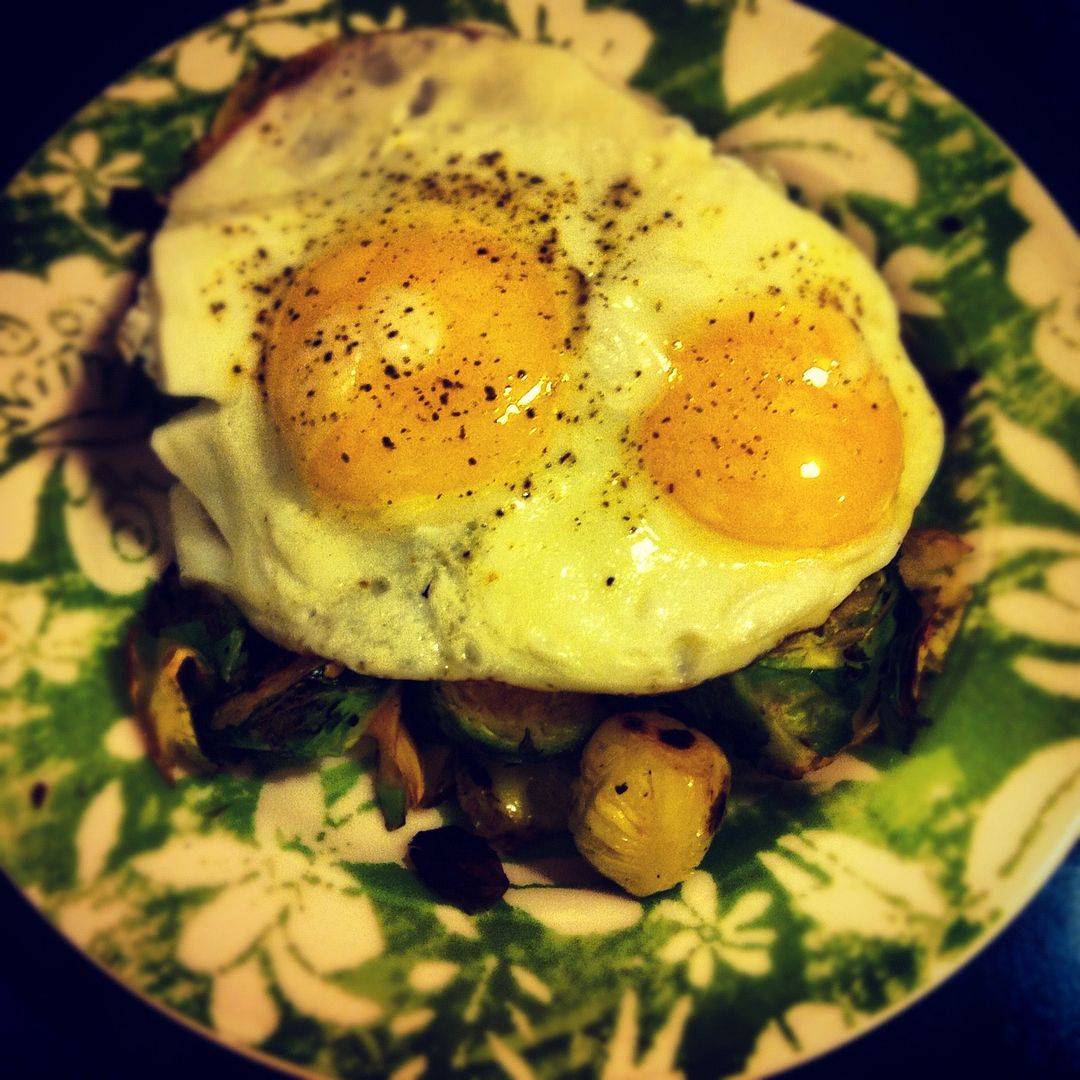 p.s. the winners of the february giveaways have been announced