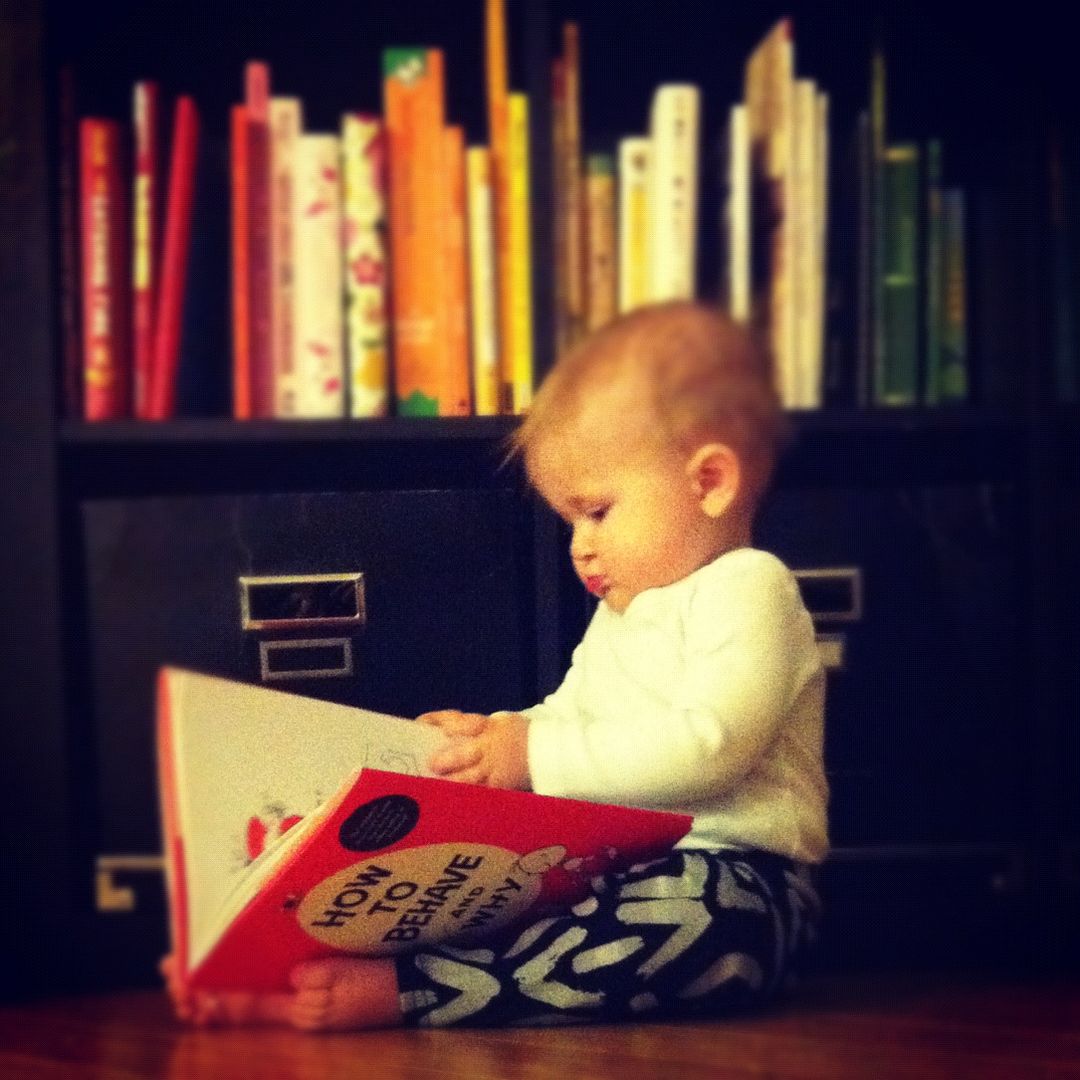 henny reads up on his manners in his new thief + bandit leggings
.
i was nursing henry the other night in the big bed, talking softly with brandon about all the things you talk about at the end of the day (and remembering
this beautiful essay
i had just read), when hen, his eyes drooping and his face still, started softly patting his lap.
pat pat pat pat
. blast off!
i whispered, and henny obediently raised one sleepy arm in the air before letting it drop back to the mattress. out cold. brandon and i looked at each other and laughed as hard as we could without making a sound or letting our shaking wake the baby.
and i thought to myself, this is what i always thought being a parent would feel like.
this afternoon, henry found himself in a precarious position in the book box. it took all the effort he had to lift his little left leg up and over the wall of the box without slipping, and brandon and i stopped everything we were doing to watch him think through his situation, lean against the bookshelf for balance, and then s l o w l y climb out. once he was free we both burst into applause. henry stood so tall and so proud, smiling so big at us, as we said "good boy, henny!" and "wow! so strong!"
and i thought to myself, if this is the best my life ever gets, i will have had it pretty damn great.
there is just so much beauty in all of these small moments. today i am feeling so grateful for them. we are so lucky--all of us!--that our entire lives can be made up of these small, nothing little moments, if we let them.