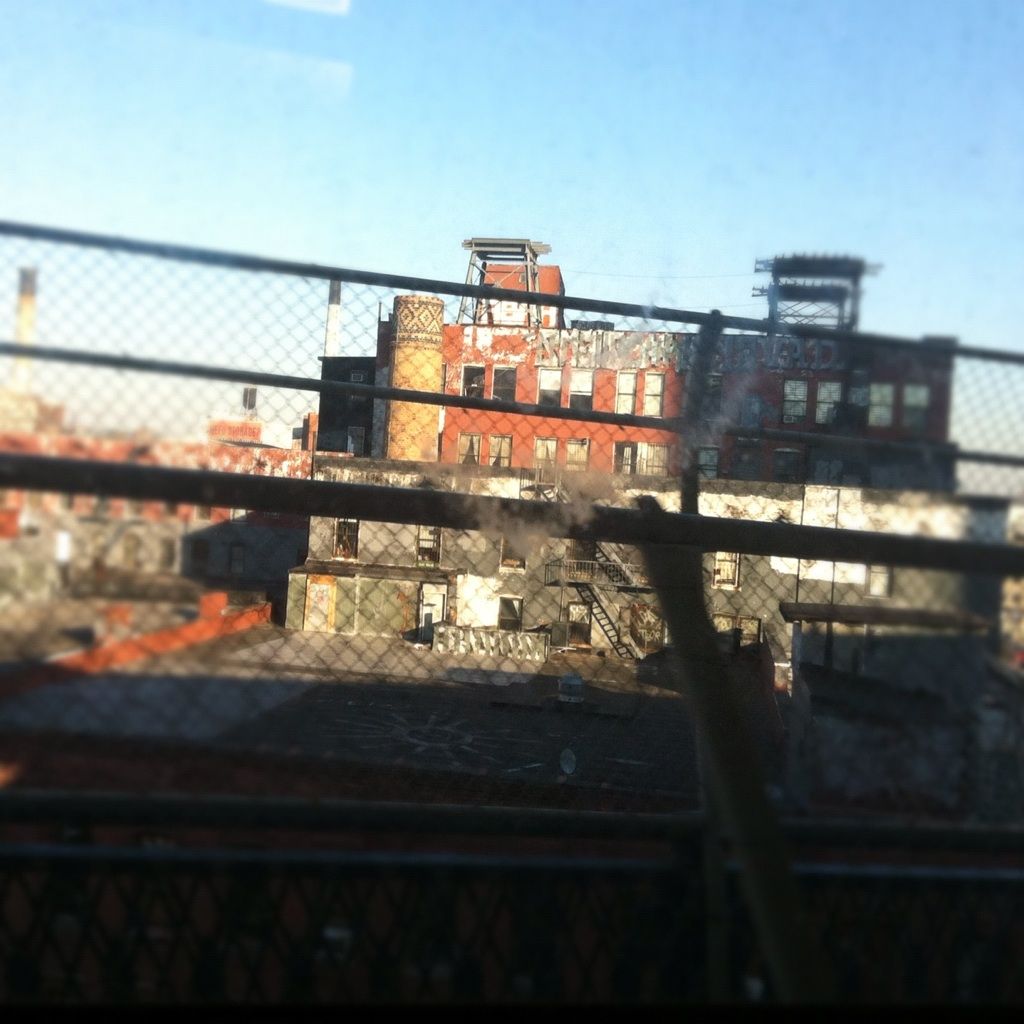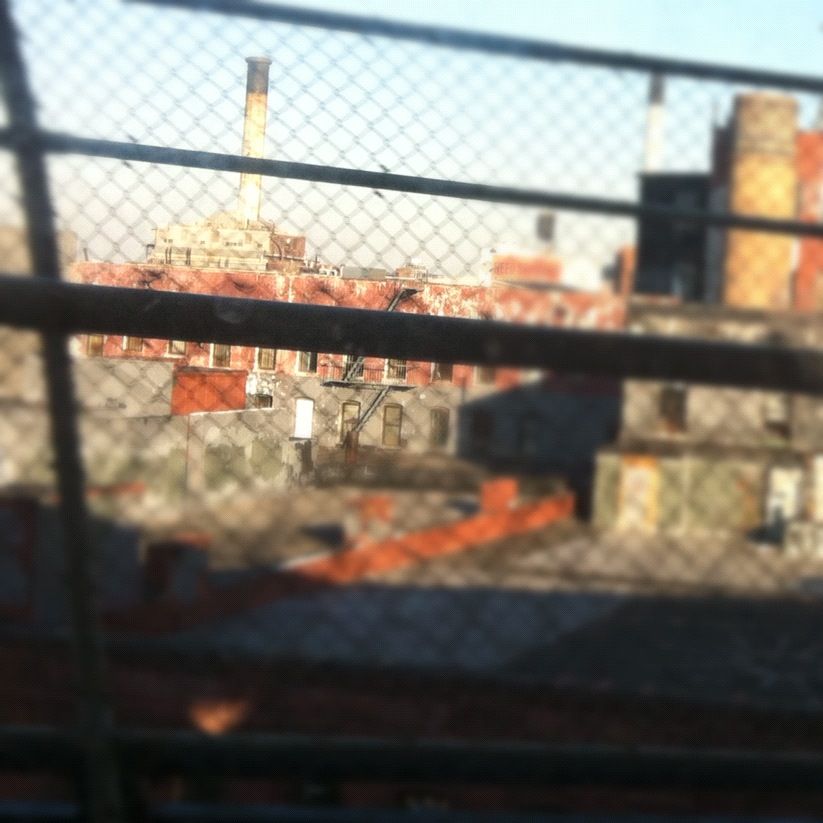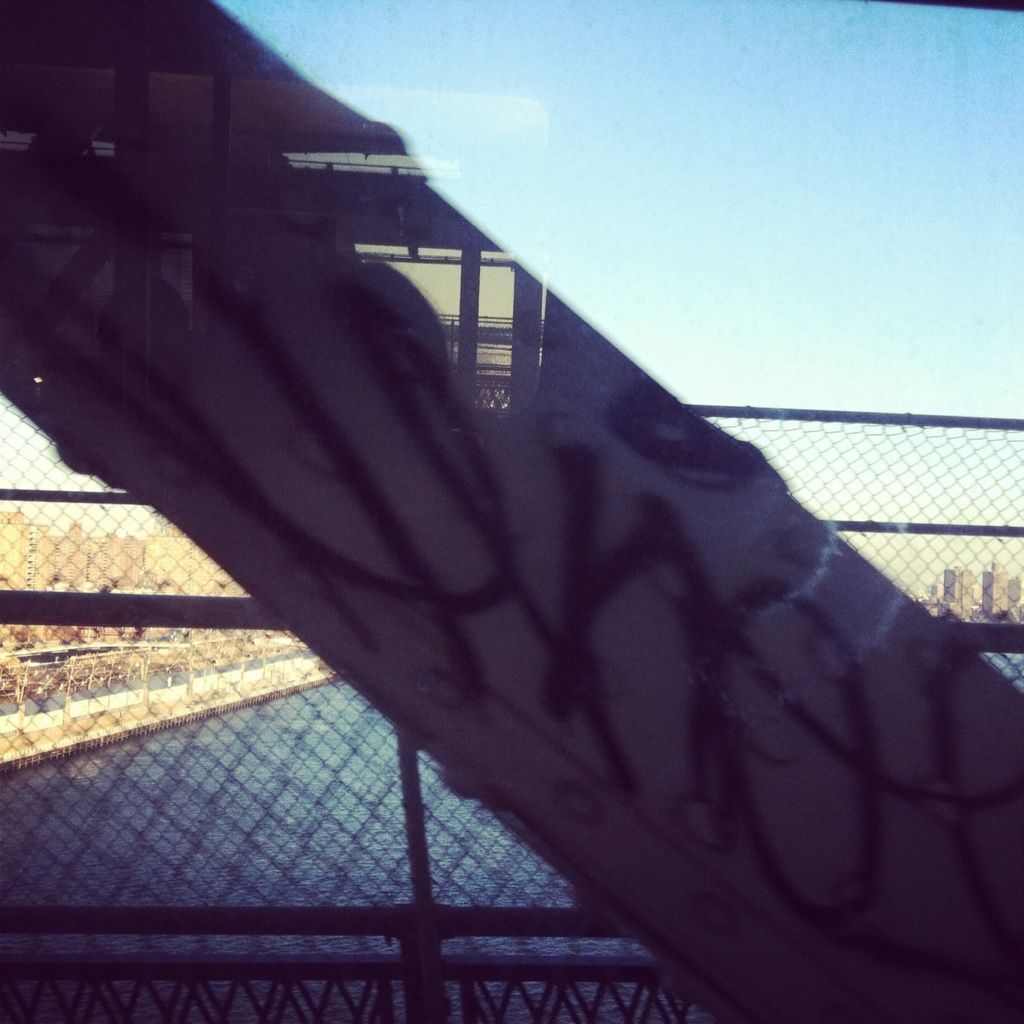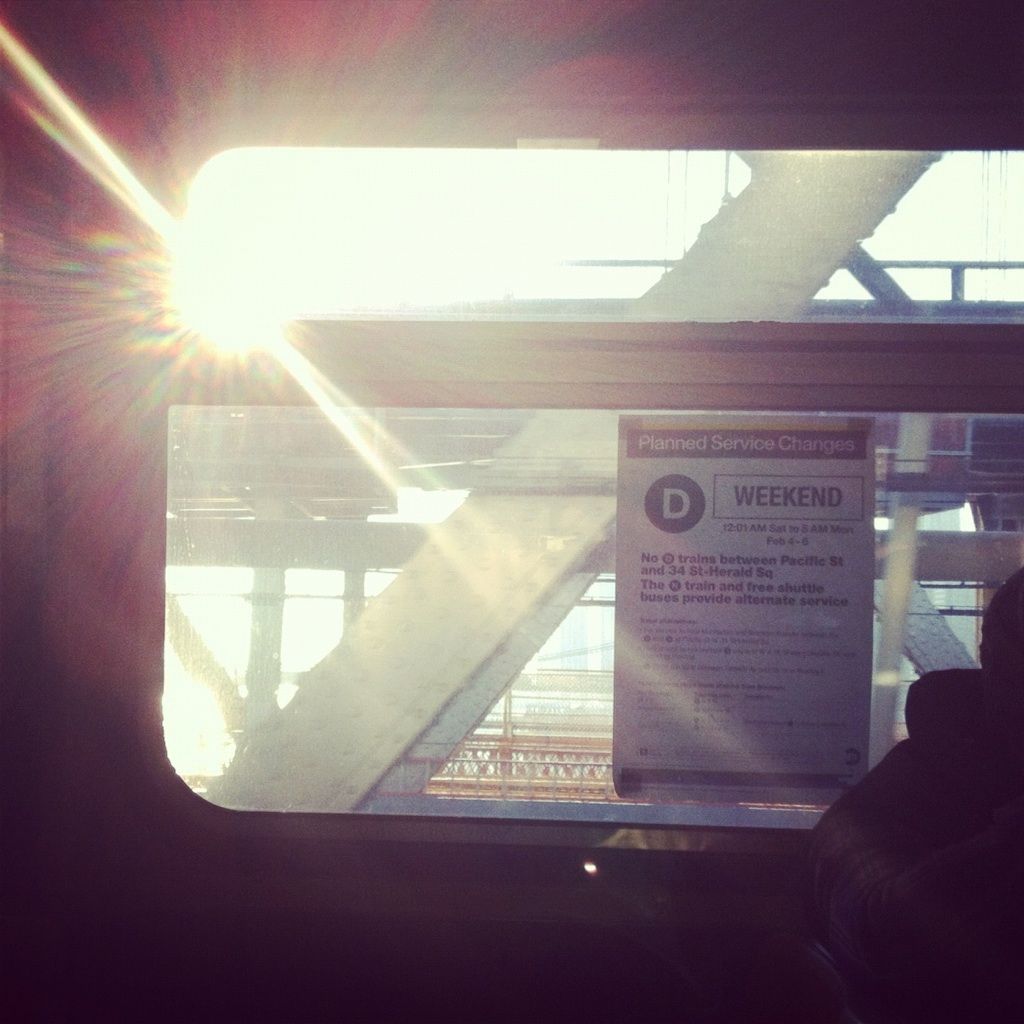 huck and i met up with
a very dear friend
in brooklyn yesterday afternoon to check out the jason wu for target line at the
bonkers brooklyn target
(that link takes you to my very first post, yikes). there wasn't much left of poor mr. wu (and nothing in our sizes whatsoever), but i did spot the ever elusive leopard print skinnies i've been
lusting after
so it wasn't a total loss.
to get home we took the d train, which goes over the river on the manhattan bridge. i love the surprise of suddenly seeing broad daylight inside a subway train, it's disorienting in a really fun way. as we rode over the manhattan bridge, huck fell straight asleep. right there on my lap. on a subway car. that's my city boy for you. the screeching of the emergency exit doors at 59th street and the blaring sirens at columbus circle couldn't even wake him up. what a life!
some days i'm just really struck by how different huck's life is from how i grew up. not for the better or worse necessarily, just
different
. thought one of these days i'll have to wire up some speakers inside huck's stroller, because car seat sing-alongs are the one thing i
know
he's missing out on over here. i'll be danged if my kid doesn't know all the words to every disney song ever written by the time he's five. danged, i say!
i mean, these are the life skills, you know.
RELATED:
this article on french vs. american parenting
was really encouraging to me on how i'm trying to raise this kid of mine.
NOT REALLY RELATED:
this post (on you've got mail)
was so good i haaaad to share.
NOT RELATED IN THE SLIGHTEST:
i was nominated for
most stylish mom
, which is funny and sweet. please vote if you care to! :)